I'm taking a turn from the norm here, and posting about a fun creative project my friend Lisa and I did. Lisa's husband (who is a good friend of mine and Jordan's) turned 29 last week, and Lisa wanted to throw a surprise party for him this (unexpected) year before 30. She recruited me to help her, so we came up with lots of ideas for the big party. Lisa and her friend Jen run
Farewell Paperie
, and Lisa is a graphic designer full of ideas -- it was fun to brainstorm together.
We went with a "beer" theme (Justin loves beer!), and ran with it. She booked a spot at the
Wrecking Bar
Brewpub, here in Atlanta (located in Little 5). We made signs with beer drinking songs themed around Justin (he OWNS an entire CD of Irish drinking songs that, yes, he listens to in his car), and we also had beer goggles and a photbooth.
Our most fun project, and one of the first projects in the studio, was making this bunting banner.
Lisa (naturally) owns lots of cute colored, patterned papers, so we laid them out in the order we wanted, then cut each little triangle with a template we made. The colors remind me of candy corn.
Lisa snapped this photo of me awkwardly hot-gluing the flags onto the ribbon. It's times like these, that I realize that I probably sit all contorted all the time when I'm working, but no one knows or realizes because I am alone. What a weirdo.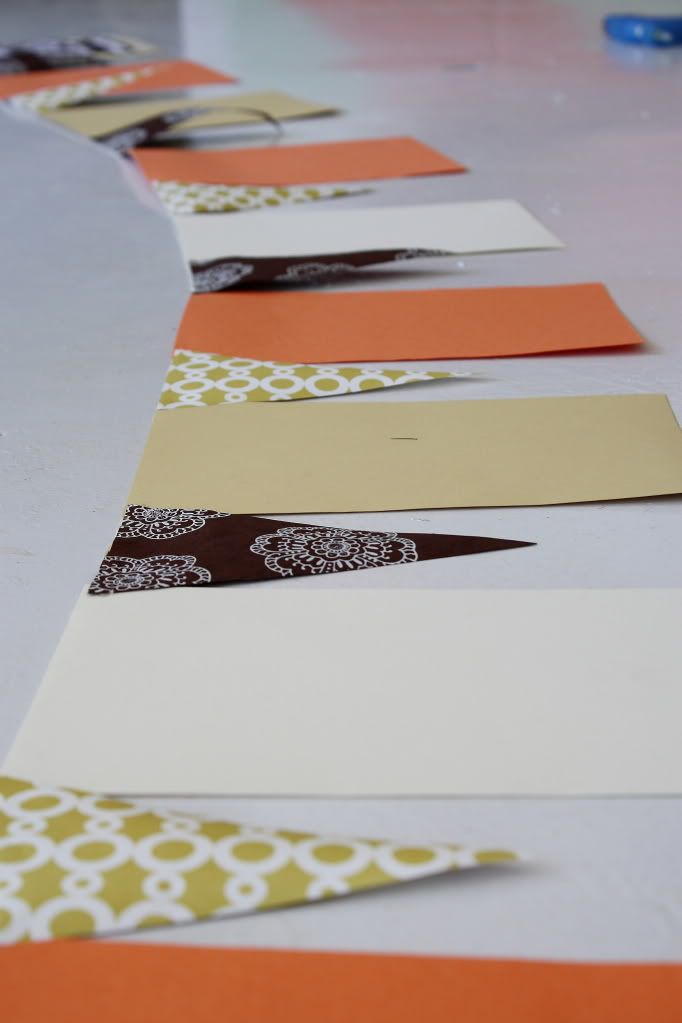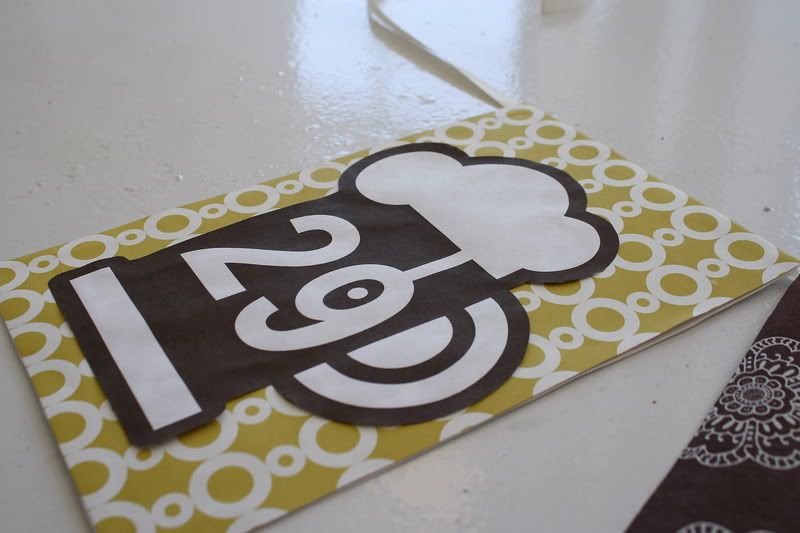 Lisa made this "logo" for Justin's party of a beer stein. Isn't it cute?!
We hung it up at the studio to make sure we liked it...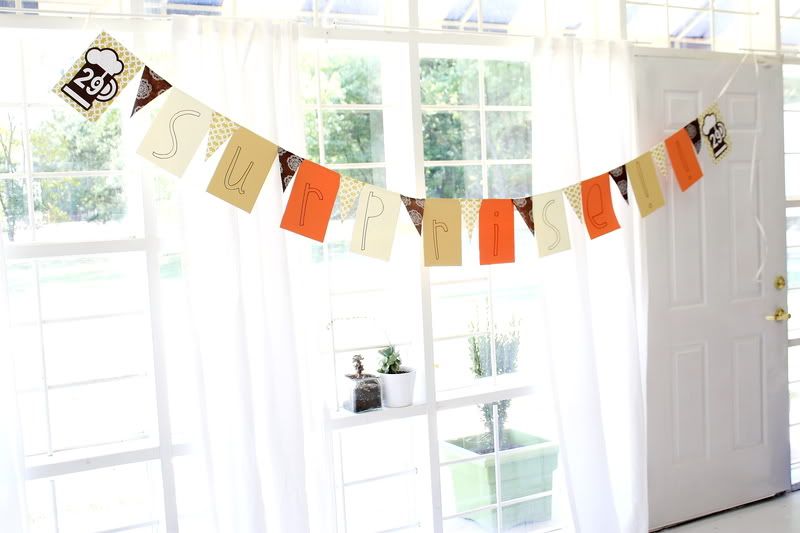 we did!
Those letters are my signature "font" : )
and, just like according to plan, the party was great (it was this past weekend).
here is a photo of me and Lisa in the "photobooth" gear, in front of our banner: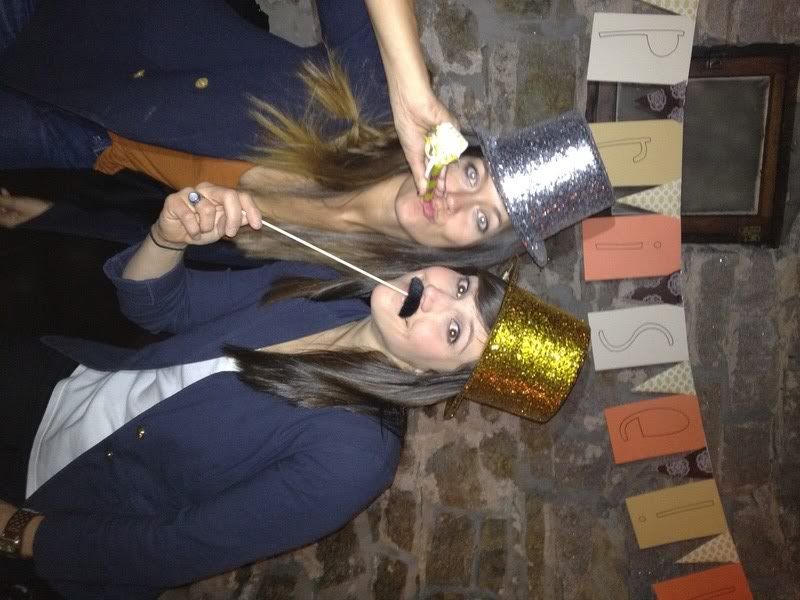 here is a photo of my friend E, me, and Jordan (don't you love his Kanye glasses?):
and, here is a couple of photos of me and some friends in the beer goggles:
me and my friend Wendy!
And, you might notice the drink has a koozie around it. Lisa also had koozies made with a little ditty we made up for Justin that says "Pick up a stein, and have a good time, 'cause Justin is turning the big 29!" We know how to milk a theme.
(side note: beer goggles make drinks taste like rubber, but they are fun)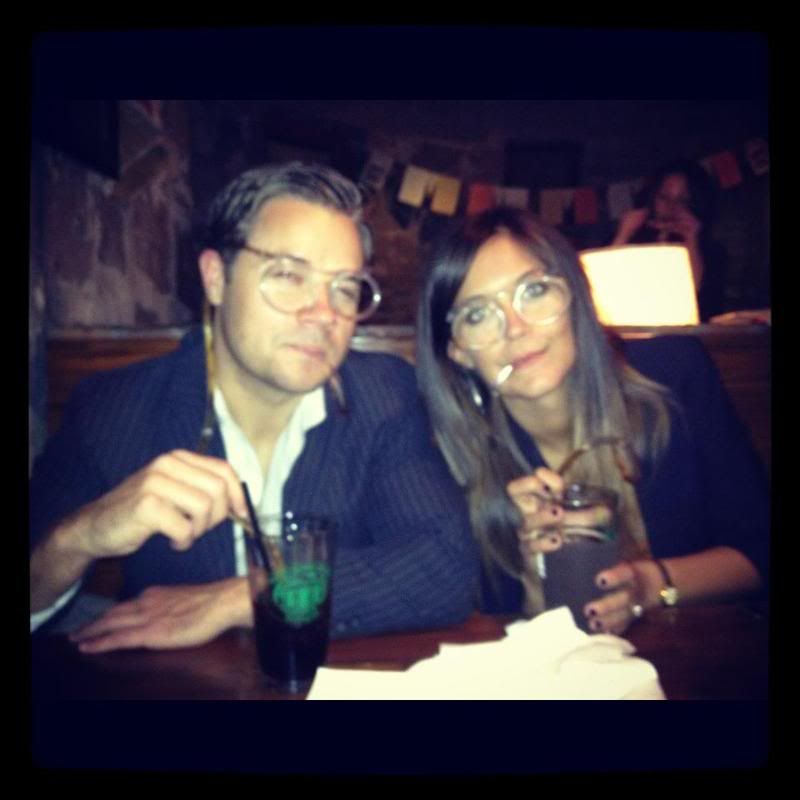 me and my friend Ryan.
And, last but not least, while I'm getting a little personal today, might you want to see what I dressed like for Halloween?
Michael Jackson, Thriller-style. Now you know way more about my life than you ever cared to.