Last weekend, I built a cornhole set for my stepbrother's wife to give him as a birthday present. She told me that she wanted to buy him one for his birthday, and I volunteered to build it. It was a little more intense of a project than I thought it'd be, but it came out well with a little hard work!
I used this
tutorial from This Old House
. I followed it exactly, and it came out fine. It's a size that is recognized by the American Cornhole Association, so it's pretty legit, people! :) I've yet to play it, but it has nifty legs that fold under for storage, and handles on the sides for easy carrying. I told Brandon he better never get rid of it!
Here's some photos of my project in process: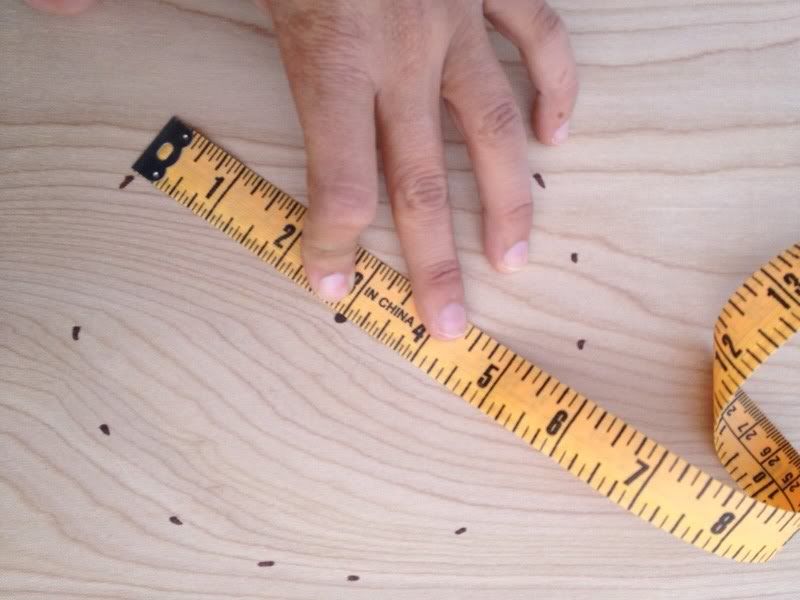 I accidentally cut my first piece of plywood incorrectly. (Major bummer, had to go back to Lowe's!) I cut the hole on one of the pieces one inch lower than the other piece! DANGIT. Rookie mistake. Oh well. I wanted the game to be correct and fair when Brandon and his friends were playing, so I knew the hole needed to be exact. I went back to Lowe's and got a new piece, and cut it correctly the second time.
Next, I built the frames. I had the 2 by 4's cut at Lowe's since I don't have a Skil Saw - it's much faster and easier. I just had to screw them together. After that I attached the plywood to the frames with wood glue and screws.
The paint cans are sitting on top to keep it from floating away, since it had wood glue on it.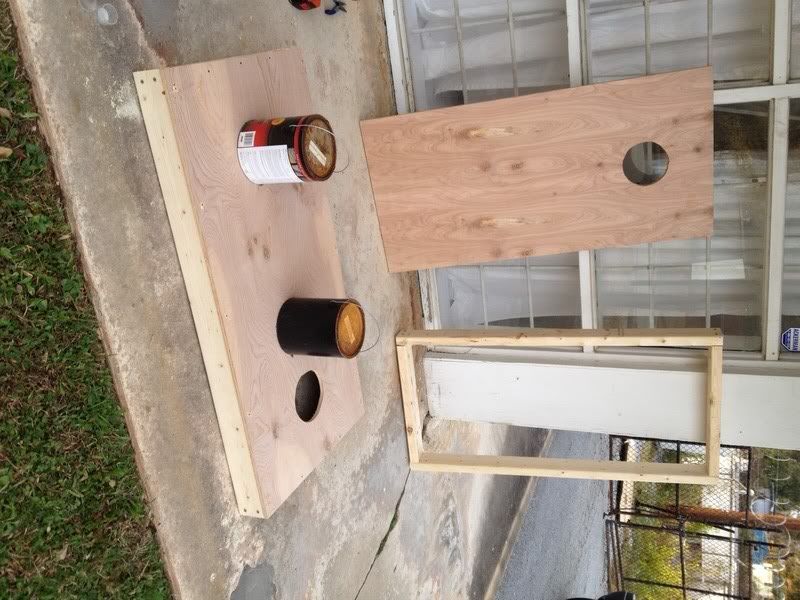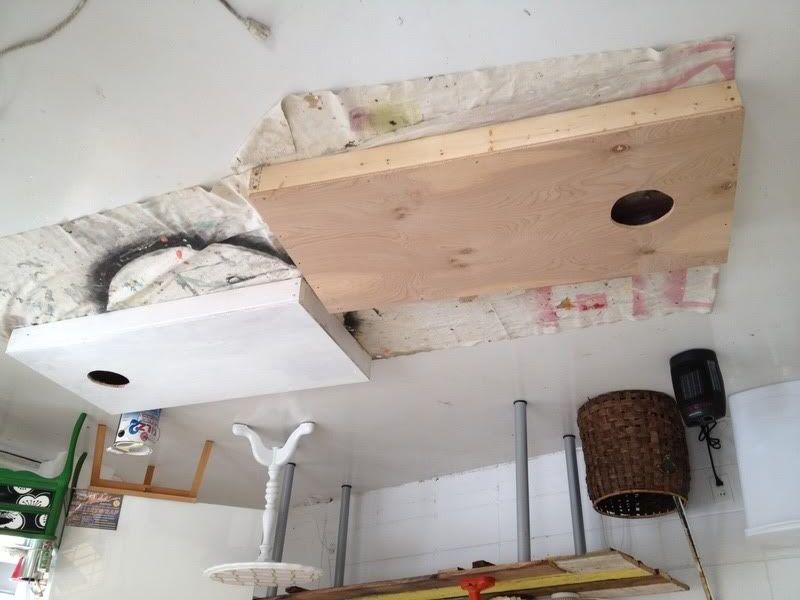 After all that, I primed them with some Kilz (my favorite primer). I just used latex primer, and it was fine (I guess since it wasn't stained wood, just solid wood). I let them dry overnight, then I painted one red and one black, for The University of Georgia (Brandon's favorite team)
ta da! The website says it takes 6 hours to build, but it took me longer. I guess because I'm not a skilled carpenter. I'm pretty sure I could make two of these a lot faster the second time around, though...if there is a second time (doubtful).