My mother in law's house is completely decked out in all retro/vintage pieces (well, for the most part. What's not vintage, is modern in design), and she has had me do two different vintage-lookalike "wallpaper" designs.
here is the first one I did a few years ago, when I first started out as a solo artist:
I made little stencils, and did a design that reminds me of the Jetsons :)
It's in her dining room, and you can see all her turquoise, orange, avocado and brown serving pieces on the shelves. She goes all out! It's fun to go vintage shopping with her.
Anyway, I wanted to show you that one that I did a while back, because this week, I completed another one in her bathroom, which she's redoing. About a month ago, I painted the cabinets (which were a light maple-y stain before) dark java stained on the stalls with buttery yellow doors, then she had new hardwoods put in. She goes all out! She loves the 60's vintage look (obviously). Anyway, I did this wallpaper pattern that I made up on the walls: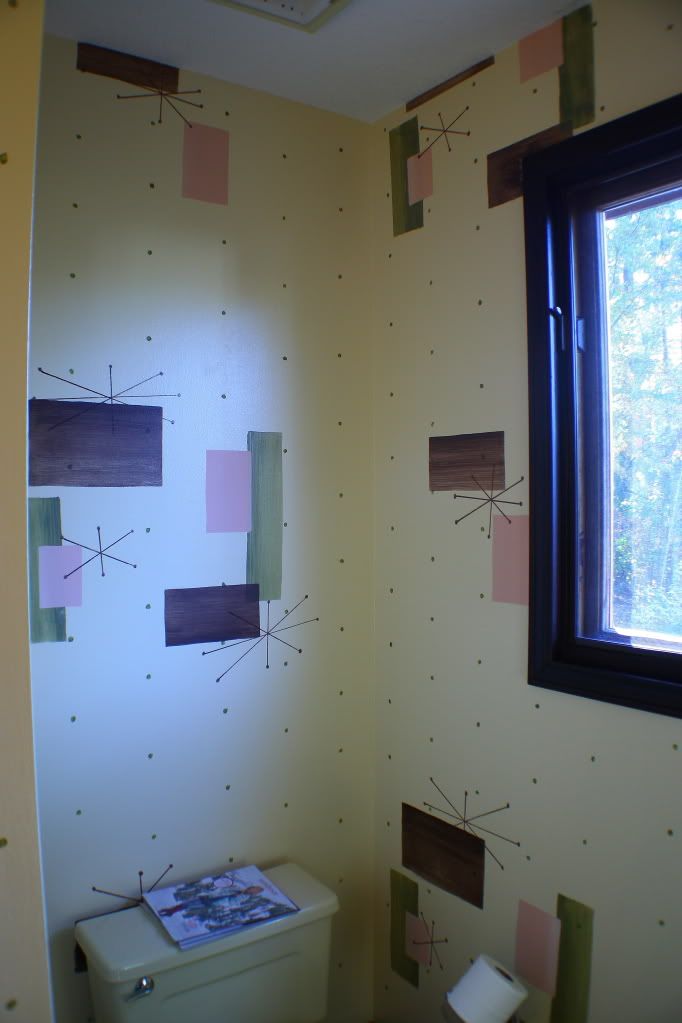 Avocado green, brown, buttery yellow, and the "50s" pink are the colors I used for this geometric print. I made a big stencil, and a few individual stencils to complete the look. It was fun, and a break from the norm!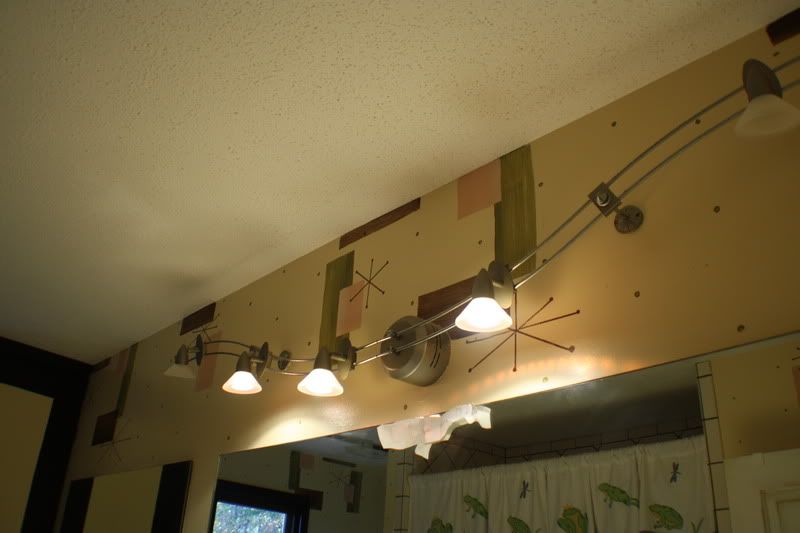 (ignore the frog shower curtain - she's getting rid of that!)