Remember the craft I told you guys about last Friday? Well, I made them Friday night!
The reason I did this, was because I came up with a new color scheme for our Christmas tree ornaments this year, and I couldn't find ornaments in the right colors. I wanted chartreuse, kelly green, and a pale turquoise. The great thing about this project is that you can buy paint in ANY color you want - therefore you can make ornaments into any color you want, on the cheap.
Here were my supplies: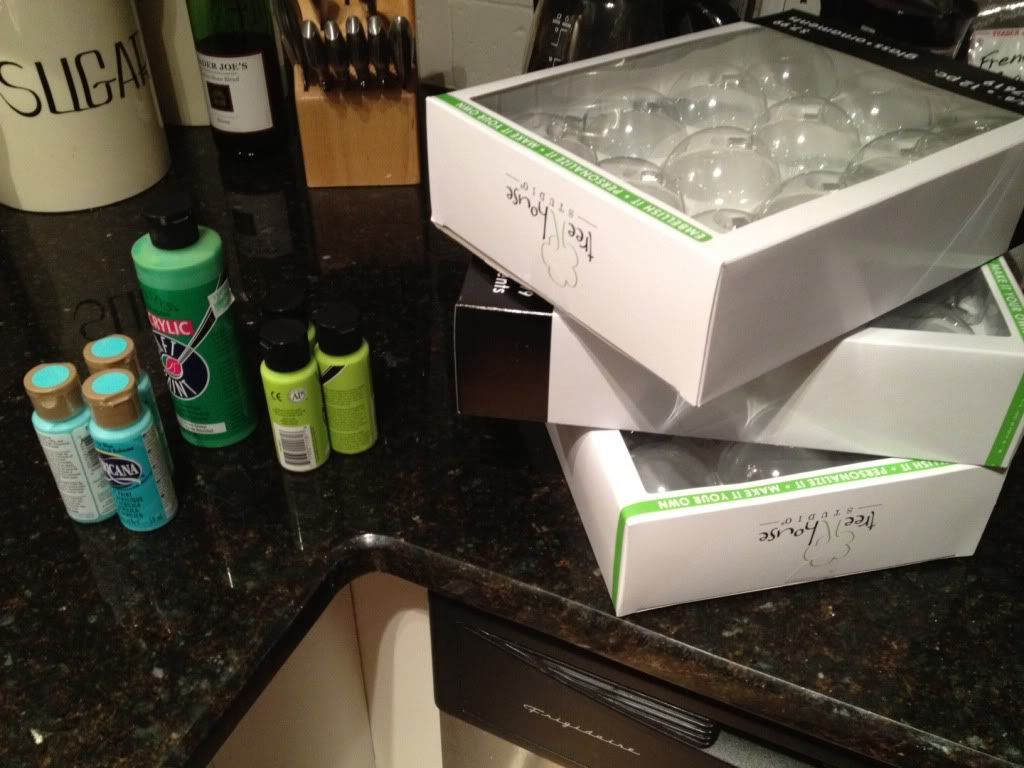 I bought everything at Hobby Lobby. Those are clear glass Christmas ornaments, and then 3 different colors of acrylic craft paint. I bought paint that was on the cheaper side, because I wanted it kind of watery. I knew that the watery-er it was, the better (because it would shake around inside the glass better!).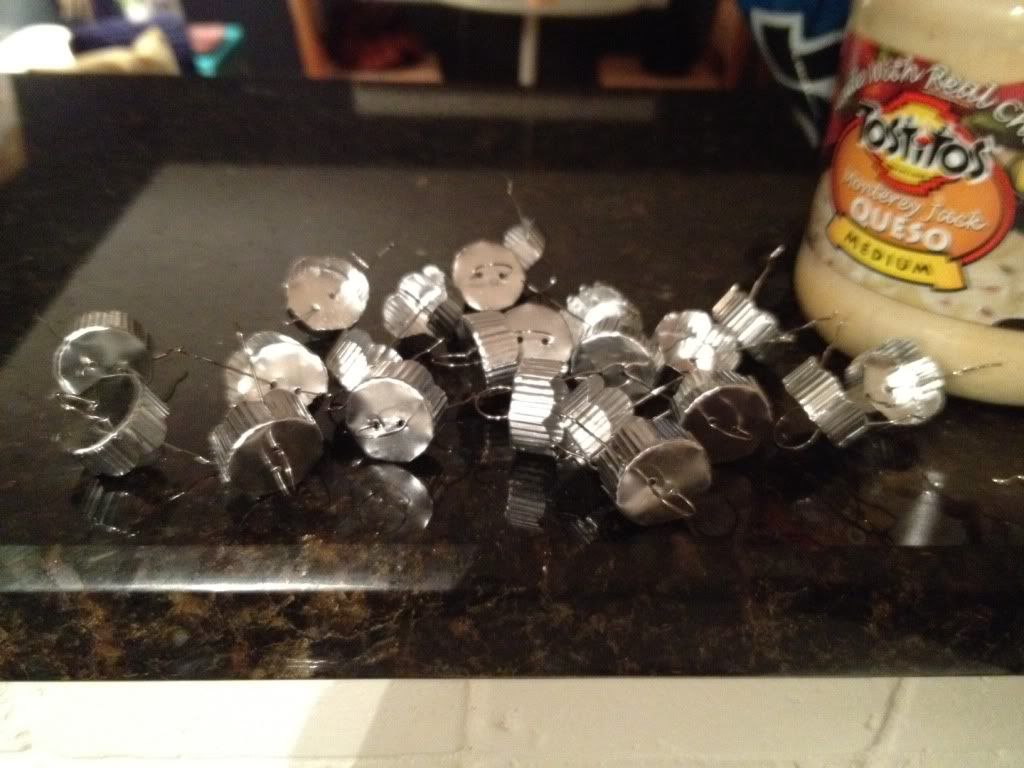 I removed the little tin metal tops to the glass.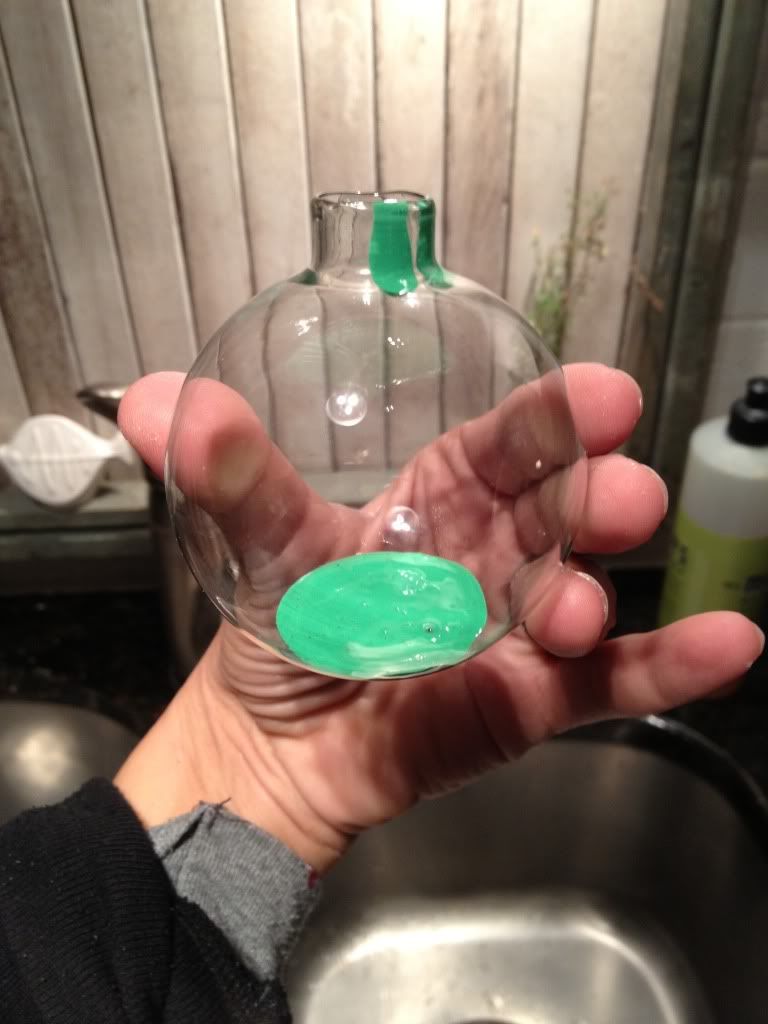 I squirted a decent amount of paint into the inside of the glass (done over the kitchen sink!), then put my thumb over the opening and shook the ornament really hard. I did put a teeeeeeeny bit of water in some of them, to make the paint move around better.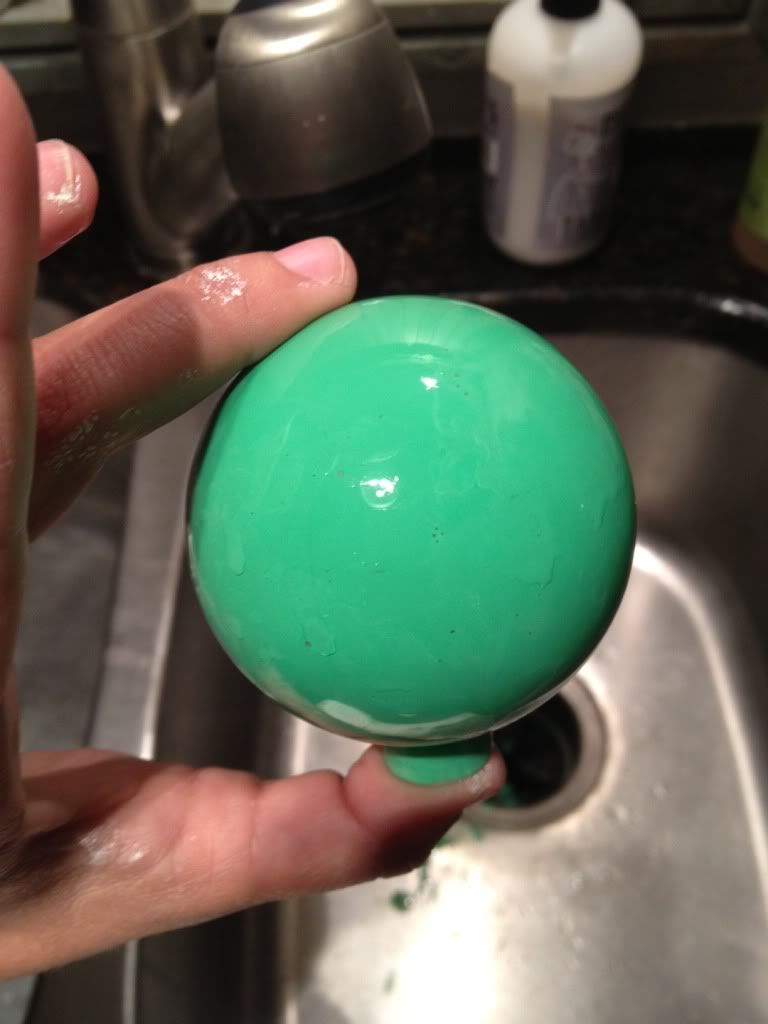 make sure you cover the hole completely, or the room you do this project in might end up looking like a Jackson Pollack canvas.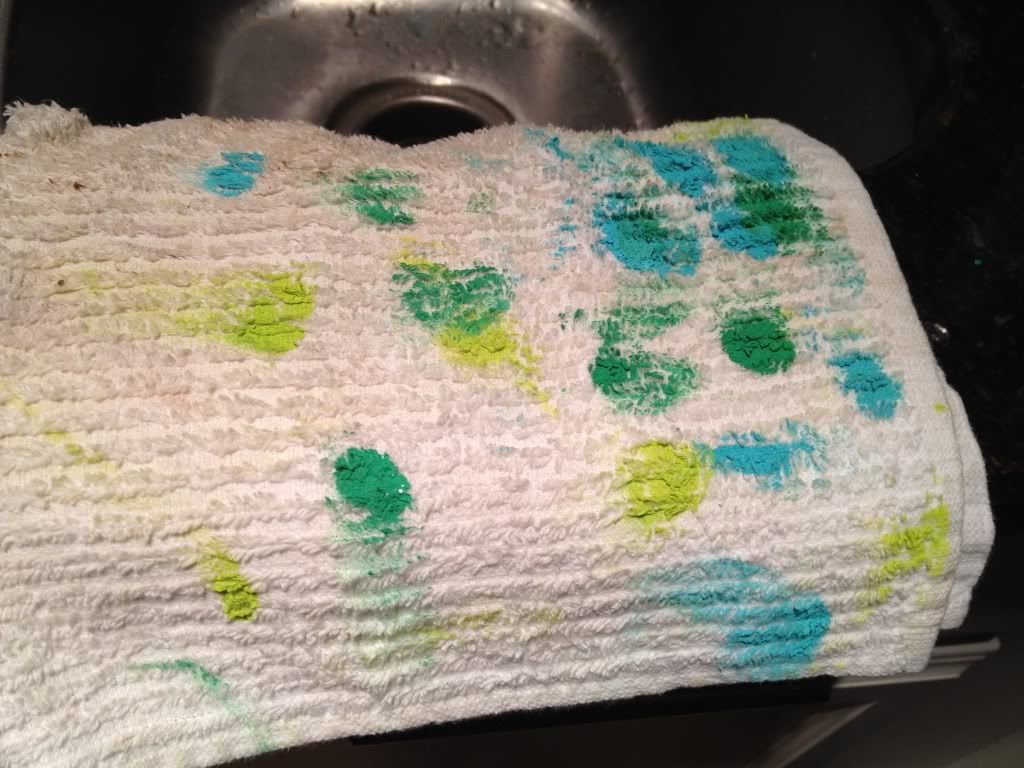 the downside is wiping your thumb off after every "shake"
when I was done, I had 36 pretty, brightly-colored ornaments, ready for the tree!
They were half off, so each box was $4. the paint was probably about $6, so I spent a total of $18 for 36 new ornaments - not bad!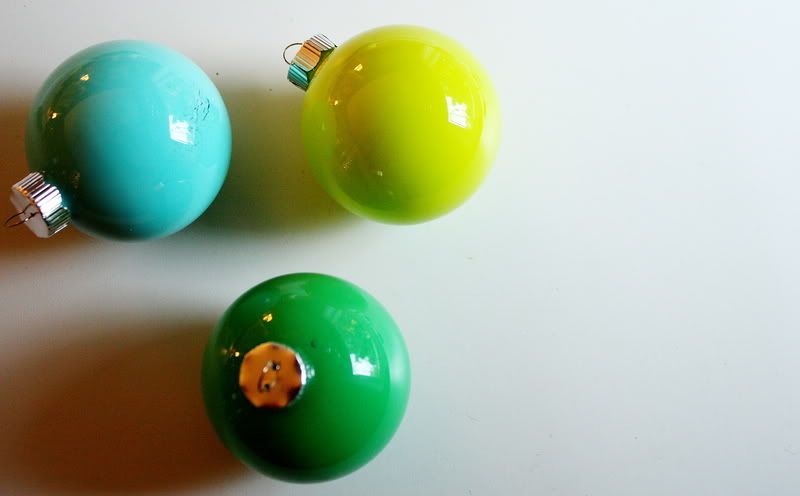 ta da!
I love my new color scheme. And yes, the tree is up, but I haven't decorated it yet.