Last week, I painted some kitchen cabinets that were dated and had seen better days. They were very high quality wood, they just looked very 80s/90s, and the maple-y finish wasn't doing the kitchen any favors. Check out the before: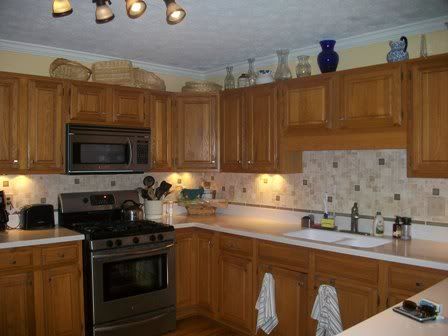 and
and, the after!
so fresh and so clean clean, right?
I think it makes the space look so much larger! we replaced all knobs and cabinet hinges too, which I think makes a huge difference in updating the look. I always suggest replacing hardware after a kitchen cabinet painting. The color we used was Sherwin Williams Dover White, and I had it matched at Benjamin Moore in their Aura paint, which is the absolute best for furniture and cabinetry.
The walls were painted "Sea Salt" by Sherwin Williams, and they are a beautiful color.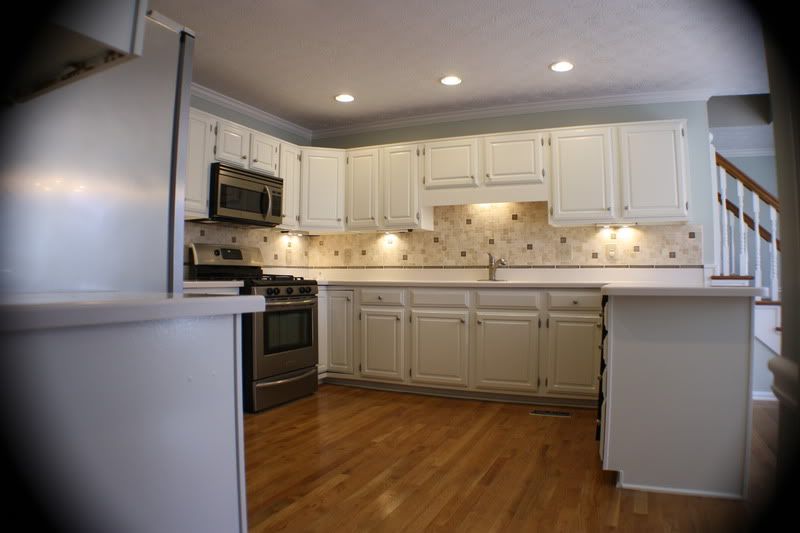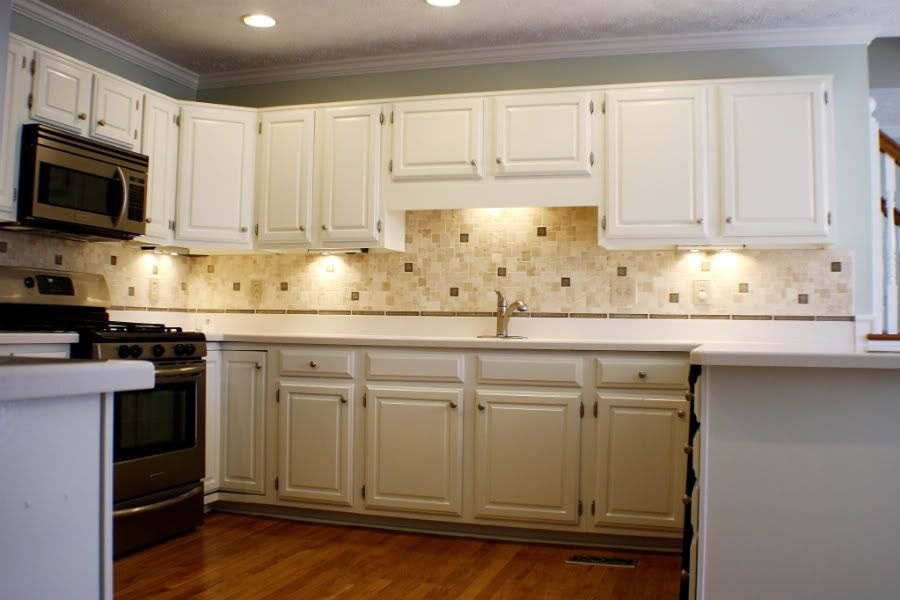 Here is a detail shot of the new knobs!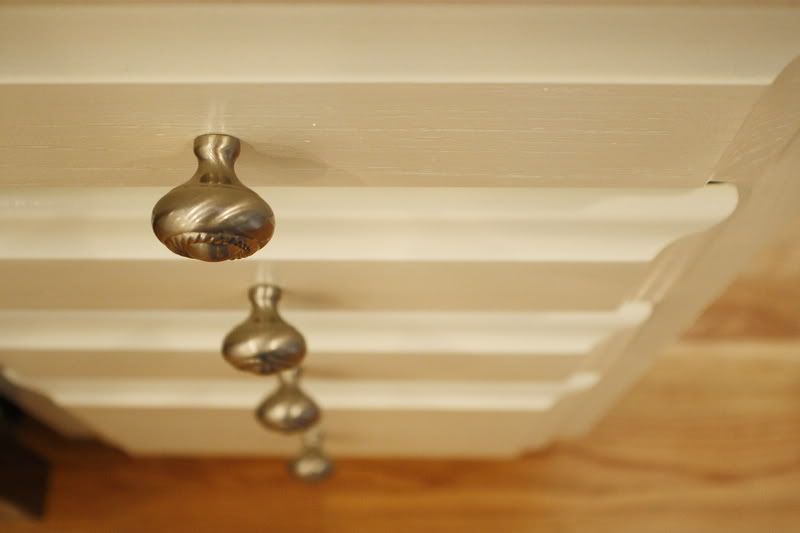 My client went with Dover white because it was a creamy white - we thought it would blend in with the existing countertops and backsplash nicely, and with the trimwork that was already painted white...and good news - it did! My client was very happy with the outcome of the color, and so was I. Check out the cabinetry next to the trim: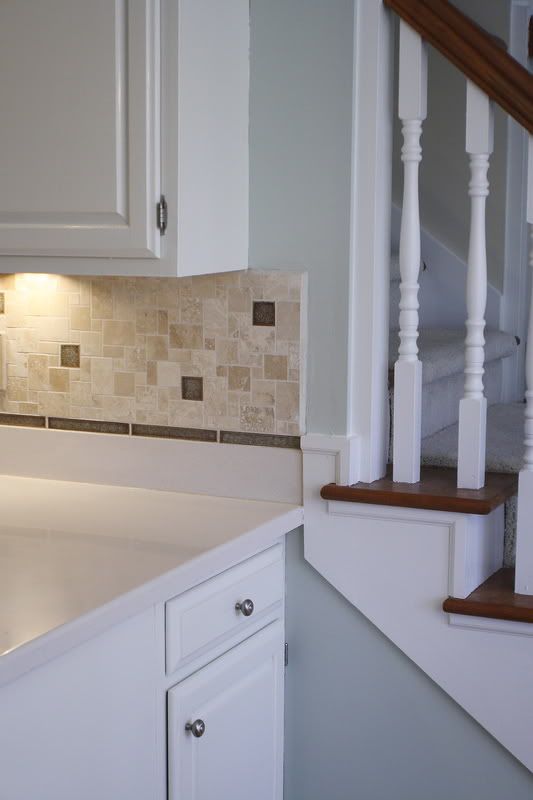 You can see that it's creamier than the trim, but whiter than the countertops and backsplash, which is what we predicted. Picking out paint colors can be very challenging, but with enough thought and prep, it can be successful and very rewarding! We were so happy with it.
annnnnnd....lastly, I made another video for you kids! It's kind of boring (I don't talk at all, and it's not the best quality, because it was made with my iPhone), but hey, it's at least fairly helpful.
here are some points about the video, because you might have questions. It's kind of funny to video yourself doing something that is really routine to you...I realized that I do things weird ways, and do funny little tricks with my brush and roller that I am kind of obliviously doing , but they are intentionally done because they work for me. One of my main goals in painting cabinetry and furniture is avoiding drips, brushmarks, and roller lines. Those three guys are the enemy of a painter like myself. I think they show the difference between a professional paint job, and an unprofessional job. So, I avoid them at all costs.
1. The little "dabbing" i am doing with my brush at the beginning of painting each bevel, is getting a lot of paint into the corner, without it globbing on, which means it's not going to easily have drips. Weird but true.
2. there is a point where I am sort of slapping my brush against the side of the cabinet...that is an easy way to get a lot of paint into parts of the wood that are absorbing paint more than you'd like.
3. the sides and bottoms of the cabinet get rolled later. You may notice that they aren't fully painted at this point, but when I hang them back up, they are painted.
anyway, I start out painting the door with a Purdy cub brush, then use a furniture roller for the flat surfaces. This is what I always do! I try to cover most surfaces with the roller at some point, because it keeps from having that brushed-on look. Painting cabinetry is REALLY involved. It is not easy, and it's truly not something I recommend people "DIY-ing" unless they are really great at painting. An unprofessional paint job on cabinets usually looks unprofessional :)
The end. If you have questions, feel free to leave the in the comments section, and I'll try to answer them. Heck, maybe I'll even make a video of moi answering questions one day. Though, I don't know if I can handle my talking-voice on camera...