Since you guys enjoyed my sporadic, more "personal" post last week, I thought I'd continue in that spirit, and post some photos from around the studio.
There is a lot going on in there, and I can't describe how nice it is to have that place to work in. Clients are able to drop pieces off to be painted there now, and I can have as many projects as I want going on at one time. The only downside is that there is always something to do, so I feel guilty leaving! It's great being there, though, and I'm glad I took a little time to spiff it up some, so that I feel inspired while I am there.
my mom gave me these tiny vintage deer (she got them at a yardsale), and I have them sitting on one of the big windows in the studio, and it's the first thing I see when I walk in the door.
they are probably the cutest thing I've ever seen, including most babies and maybe even my cat.
I love them!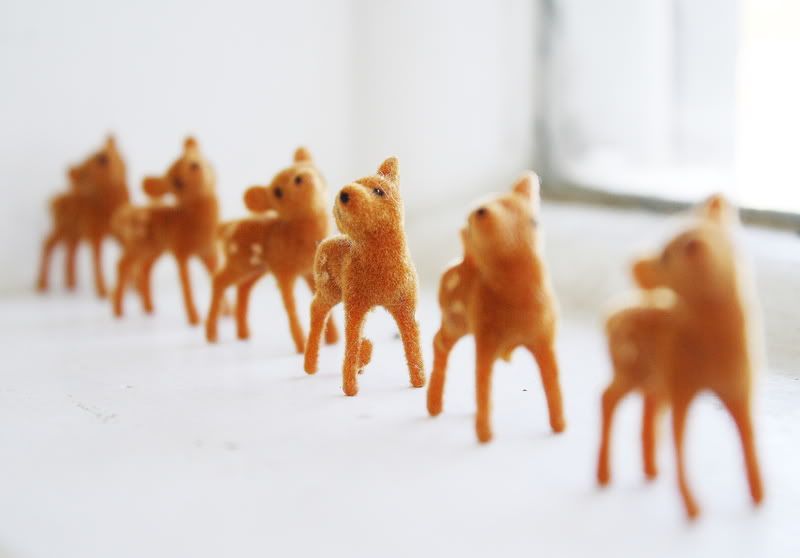 I played around with my camera a little yesterday, and took some photos of them. My friend,
Jenny
, told me how to take photos with the light coming in behind the subject, without making the subject dark, so I experimented a little, while waiting for paint to dry. And incase you are wondering, I took these in autofocus :) I just focused the camera on something that was a little darker, and about the same distance away, then moved the lens back to the deer in the window. Works like a charm -- thanks, Jenny!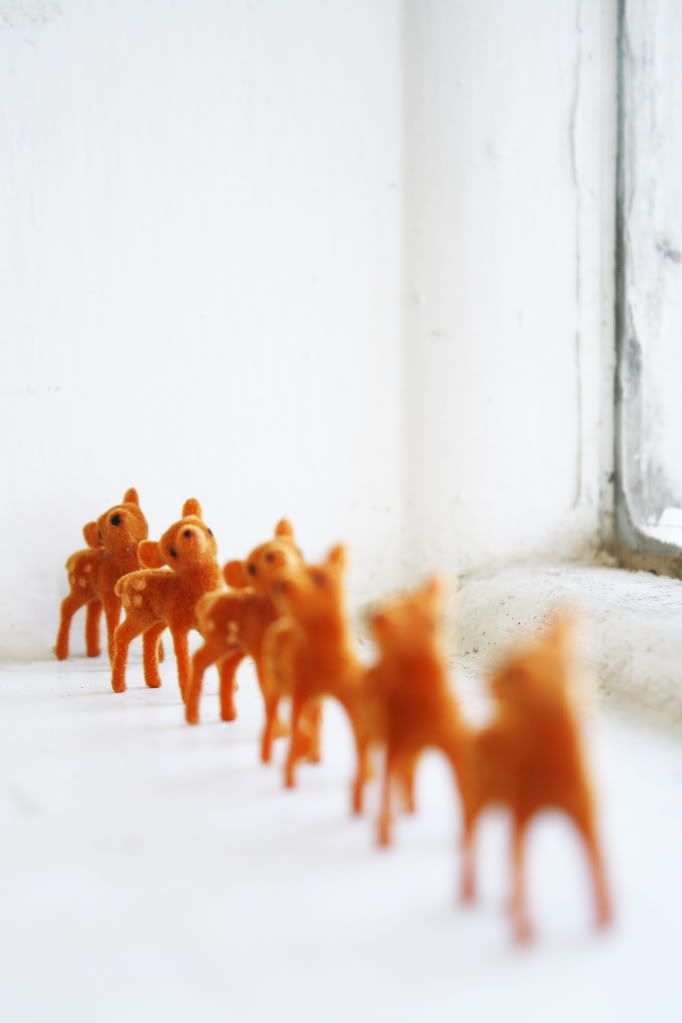 back of the line.
next up, my best friend's mom (hey Lisa! Thank you!) gave me this plant! So sweet. She has a great green thumb (and a beautiful garden), and my best friend and I are always trying to get plant-growing tips from her. Every spring and fall, she tells us when we can do our planting, and she always tells us what to do if a plant looks less than healthy.
I am going to plant my new plant she gave me in this empty paint can from Lowe's:
From what I understand, it enjoys lots of sunlight, so I thought it would enjoy living at the studio. It's like a greenhouse in there!
Here is a photo of a not-s0-permanent (is anything ever permanent with me? No.) mural I did on the studio wall: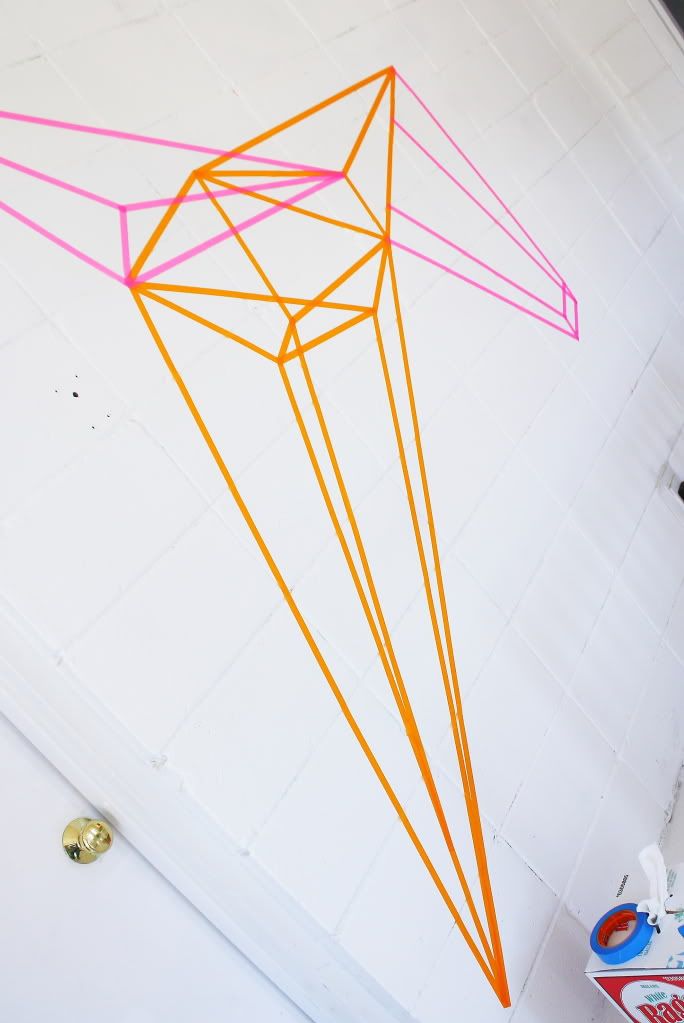 (incase you noticed - yes, I painted over the
arrow mura
l I started. it felt too heavy to me, in the all-white space, and it was driving me crazy)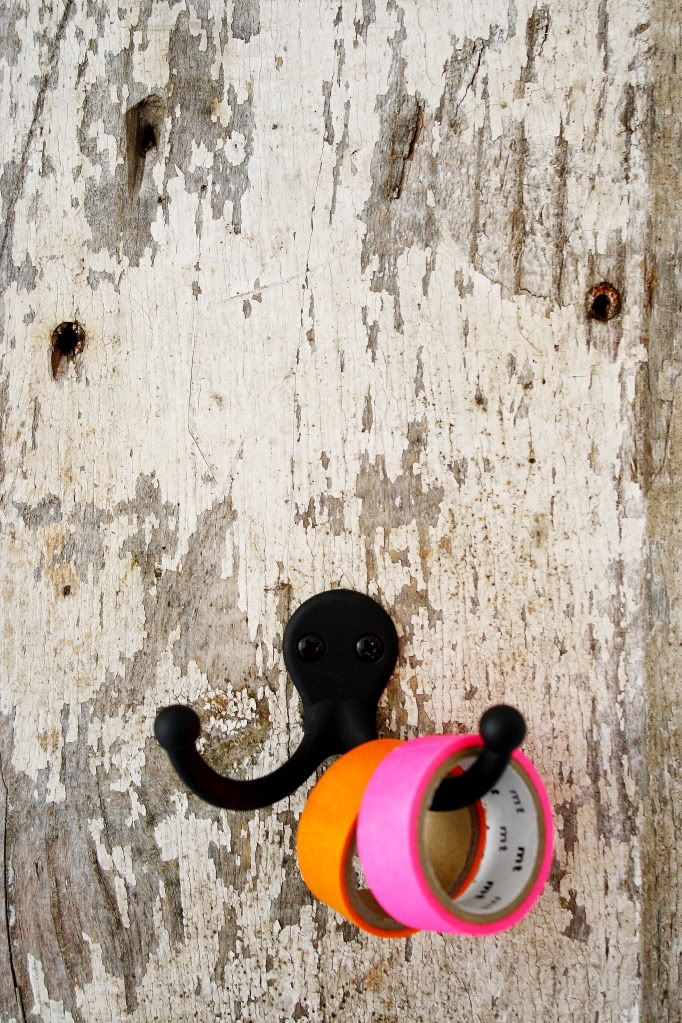 I took that photo, because I really, really love the contrast of the neon tape against the distressed wood (that is a coathanger I made at the studio), but when I got home, I realized that the photo totally looks like a polar bear face, and now it makes me really happy.
Anyway! (man, this post is going to be long!)
here is the little "sitting area" I made at the studio: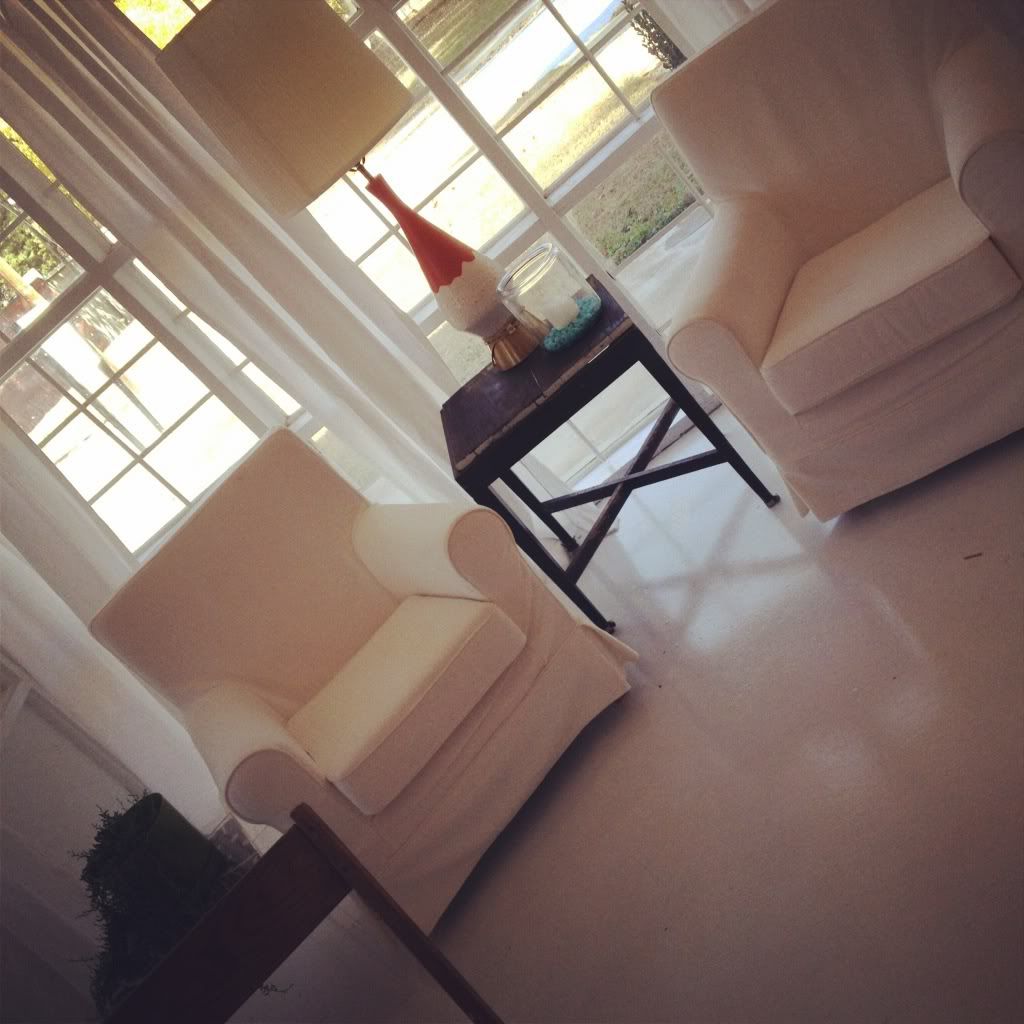 via Instagram...
It's cozy, and it's nice to sit there for a minute, when I am taking a break, checking emails, or whatever.
here are two projects going on simultaneously at the studio: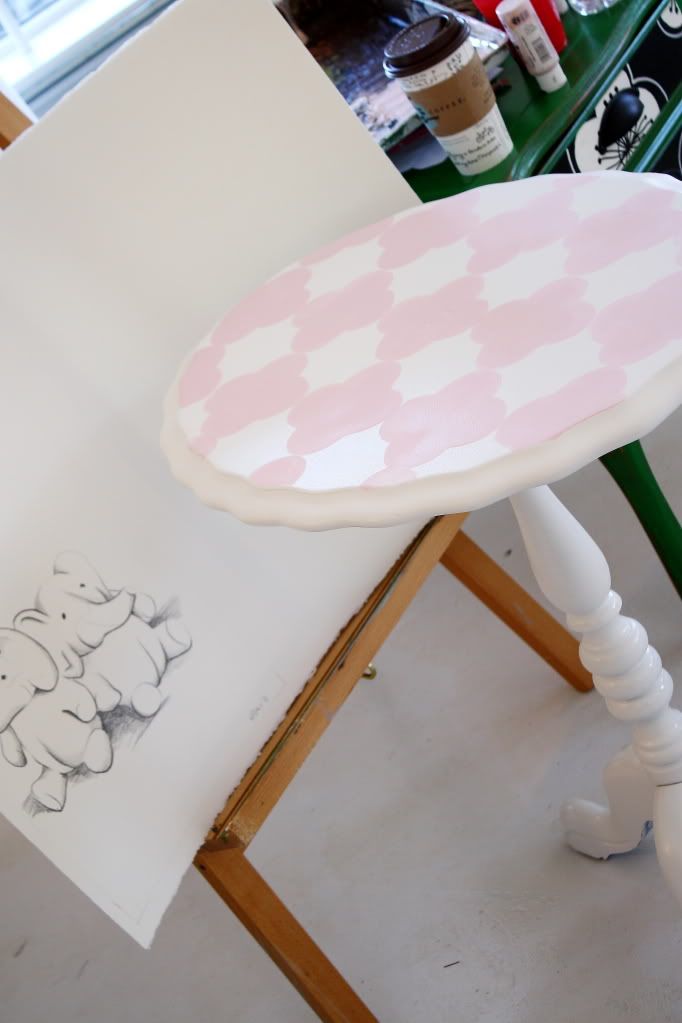 (more on them later!)
and a detail shot of the table later in that afternoon: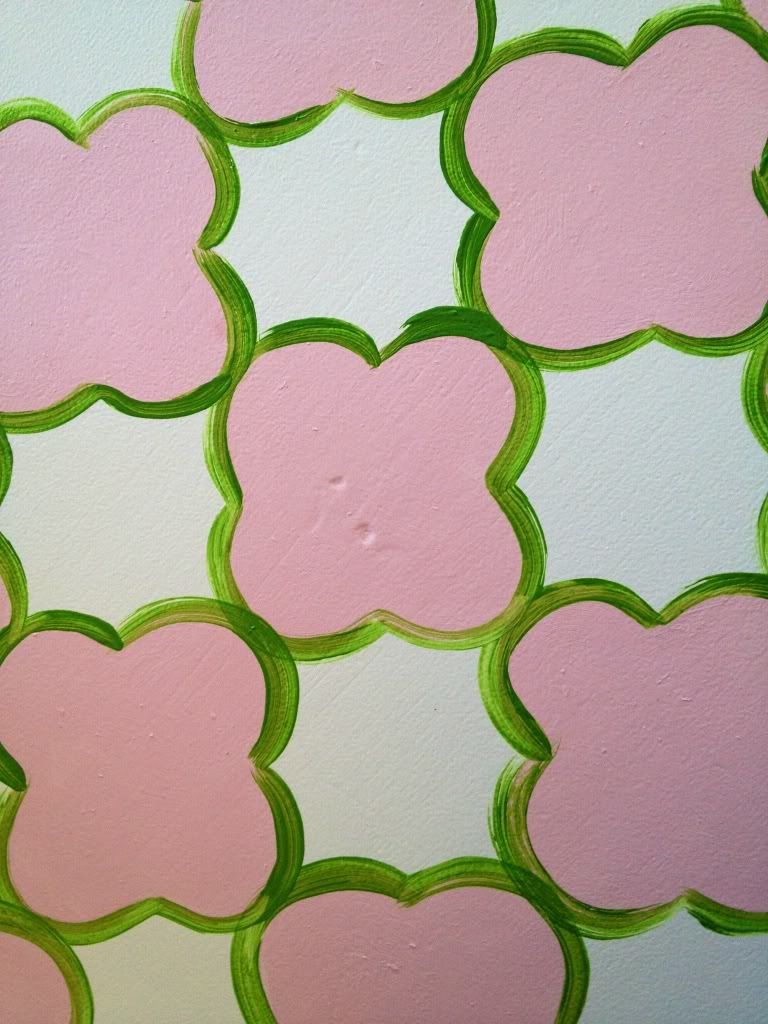 it isn't done - the green will be more filled-in than that.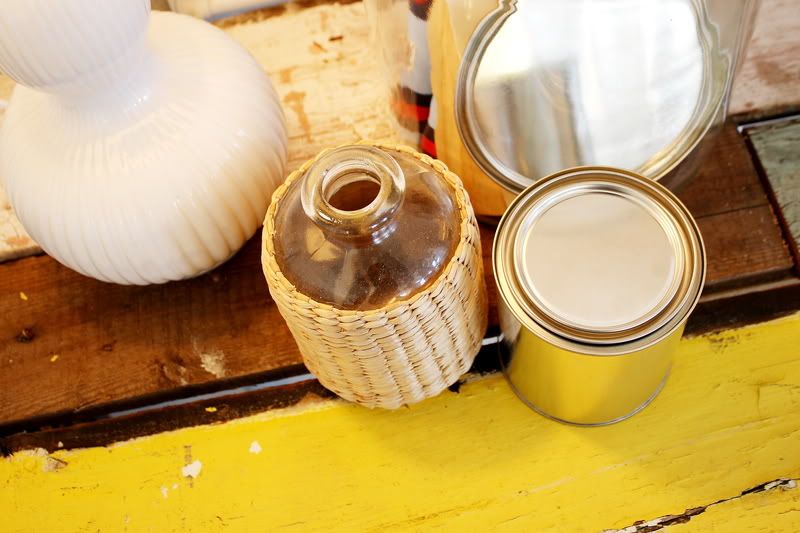 last but not least,
my table
, being put to use. it's really handy!