I've been so excited to paint this fireplace, and now I am so excited to share it with you guys!
These clients are a fun, young couple, that have a great sense of style and are adventurous (my favorite types) in design. Check out their family room sofa:
The "FAMILY" letters were collected over a period of about 6 months, and they were inspired by the
Novogratz's
when they started the collection. Aren't the letters awesome? (PS if you haven't already, you should pick up Courtney and Robert Novogratz's book,
Downtown Chic
. It's chock-full of amazing photographs and inspirational stories. I got it for Christmas last year and love it).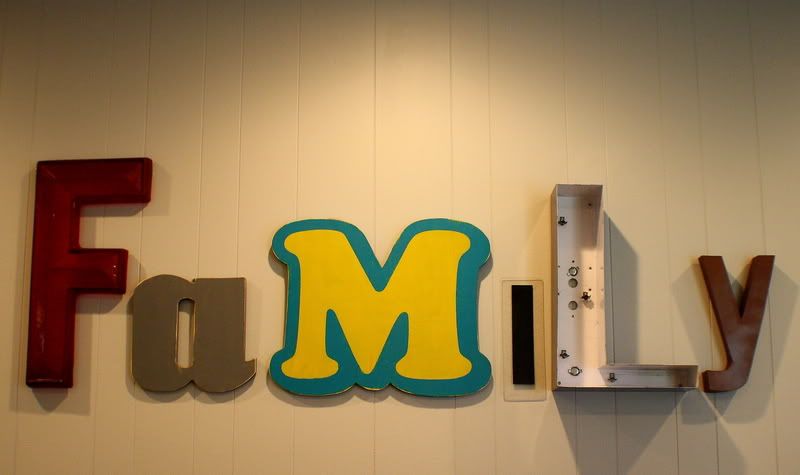 Anyway, as you can see, this side of the room was fun and wild, and the other side was a little less so: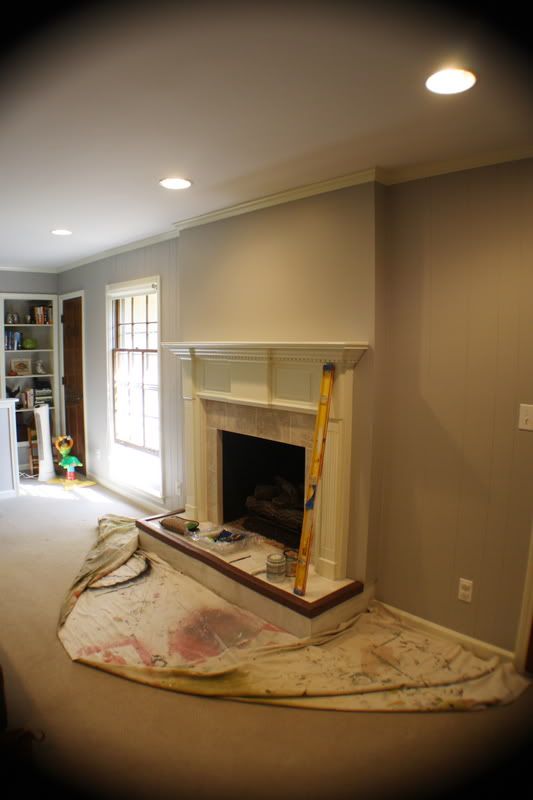 I suggested doing stripes on the fireplace wall, to counterbalance the more organic feel of the modern-y chairs that flank the fireplace, so that's what we did. I grabbed 6 colors from around the room, and went to town.
I like the contrast of the chair pattern and the wall pattern: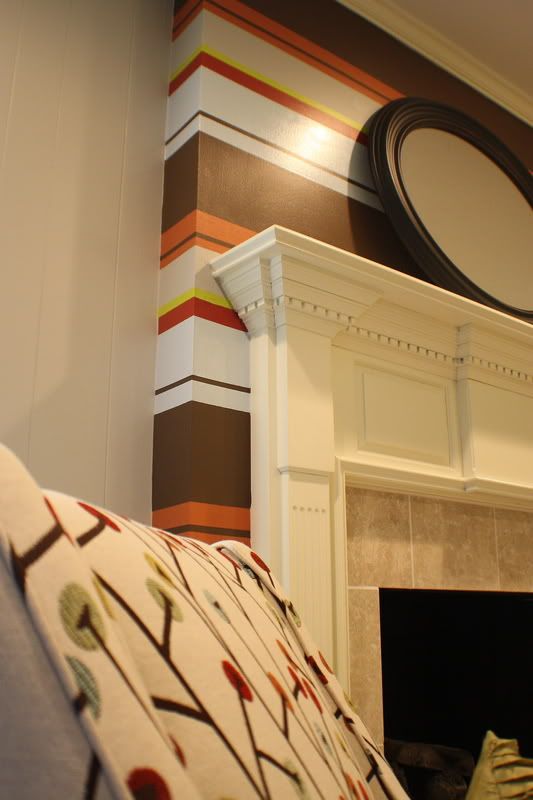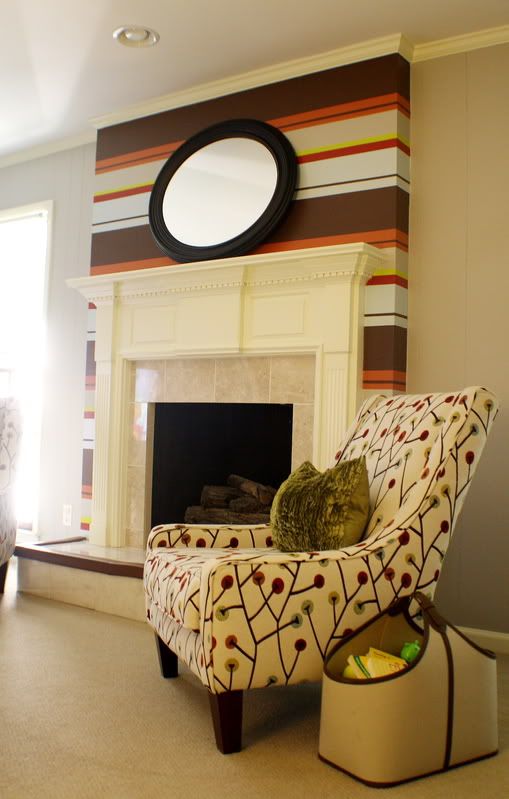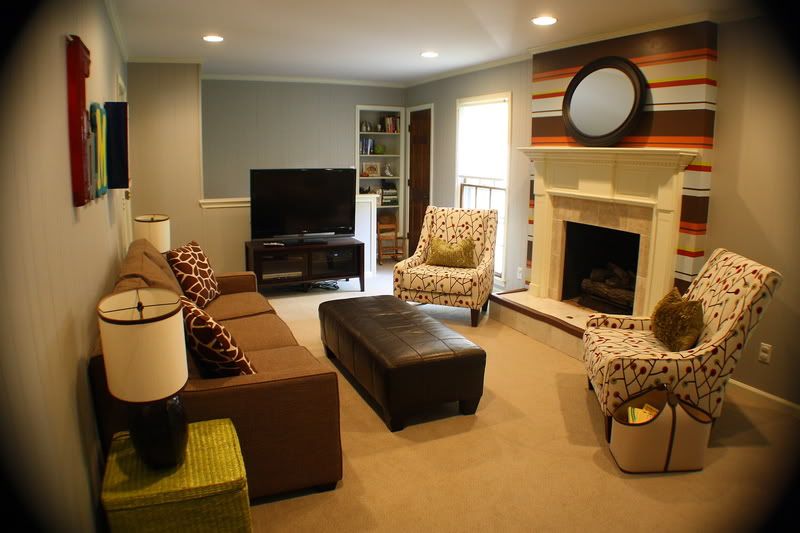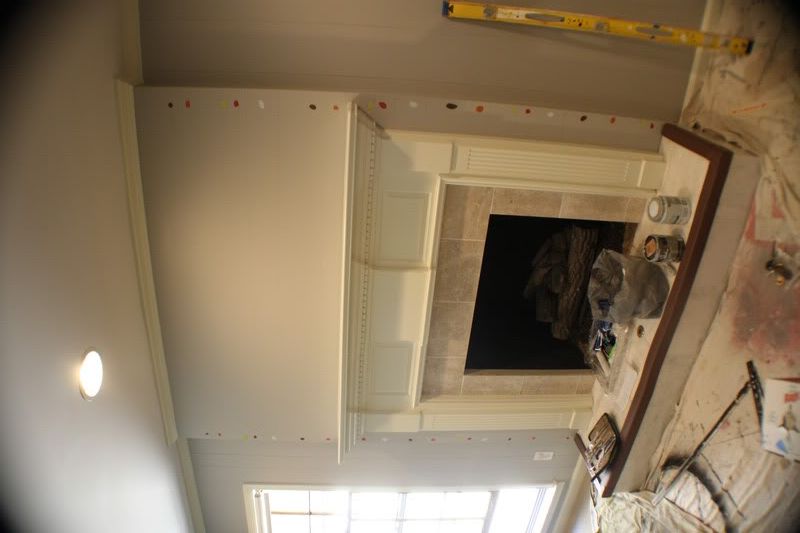 Here's a funny photo I took while I was figuring out my pattern! I kept messing up the very bottoms, so I decided to make little dots with my colors, so that I could make sure everything was how it was supposed to be before I actually started striping.