I know that I've been sharing tons of "studio" photos, but I've been doing so much stuff in there, I have lots to show you guys.
Here's a DIY project that I completed (well, almost completed) over the weekend. I saw a similar project to this on Pinterest, and thought it'd be cute to do it in a larger scale, to make a big drum shade for my studio. Normally I'm not into "cutesy" things, but I thought the paint stir stick shade would be pretty clever in an art studio -- plus the whole project only cost about $40.
I went to Lowe's to try and get some paint stir sticks for free (which I thought they might do, since I buy paint there about 3 times a week, and I rarely take stir sticks, but no. Major bummer. I ended up buying them online
here
), and also picked up some veneer edging for my brace on the inside as well. Here's what it looked like:
I thought it would be a little harder than it was, but it ended up working out alright. I also thought about using two hula hoops as my inside brace, but I couldn't find any around my part of town. I liked the veneer edging, though, because it was the same color as the stir sticks.
FYI, the Pinterest version of this project just simply hot glues paint stir sticks onto a store bought lampshade, but I knew a gigantic (mine was 7 feet in diameter) lampshade would be hard to find, and pricey!
Anyway, This is how I got my two pieces of veneer to stay in place: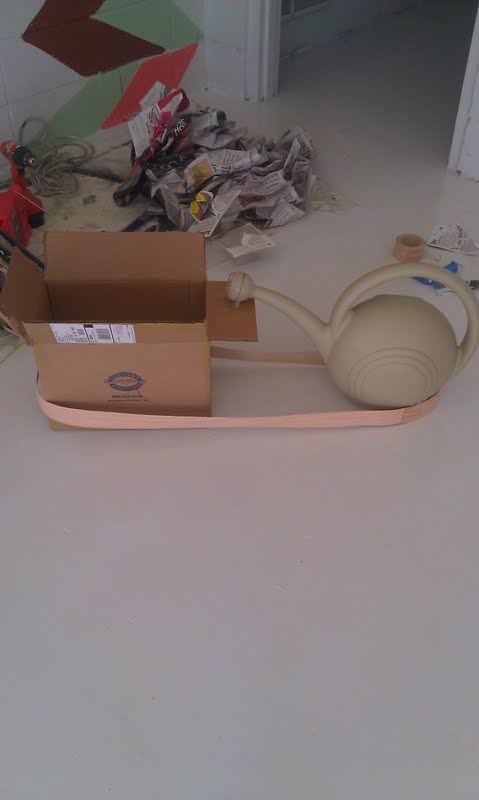 After I hot-glued the two ends together, I placed them on top of each other, and started hot-gluing the sticks on.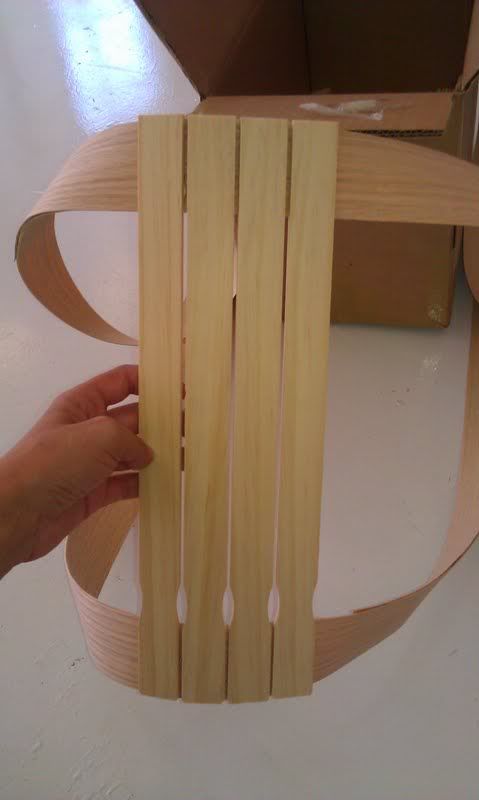 Pretty easy to finish it on up from there. I just figured out how many sticks I'd need, based on the length of my veneer (each stick was about 1").
After I glued all the sticks on, I decided to stain it a slightly darker shade than the natural tone they come in. I mixed a "java" stain that I already had, and a "honey" stain that I already had together, then diluted it a LOT with mineral spirits. I'd say the mixture was about 1 part java/1part honey/20 parts mineral spirits. It was almost clear! I brushed it on with a chip brush. Here you can see the difference:
After I had it all stained and ready to hang, I looped wire around 4 sides of the lamp. I wanted it to hang evenly, so I just measured out the 4 sides from each other.
I hung little white hooks into the ceiling, and hung the wire from them. Very easy, and you don't even notice the wire and hooks. I do plan to hang a l
ight kit like this
in the middle soon (duh).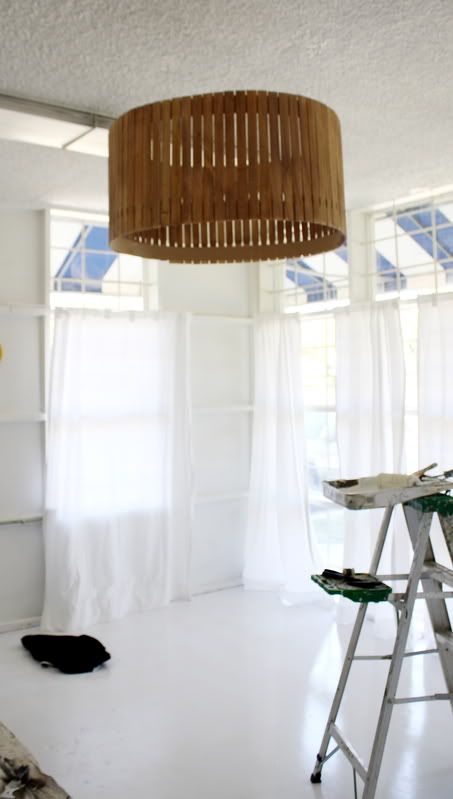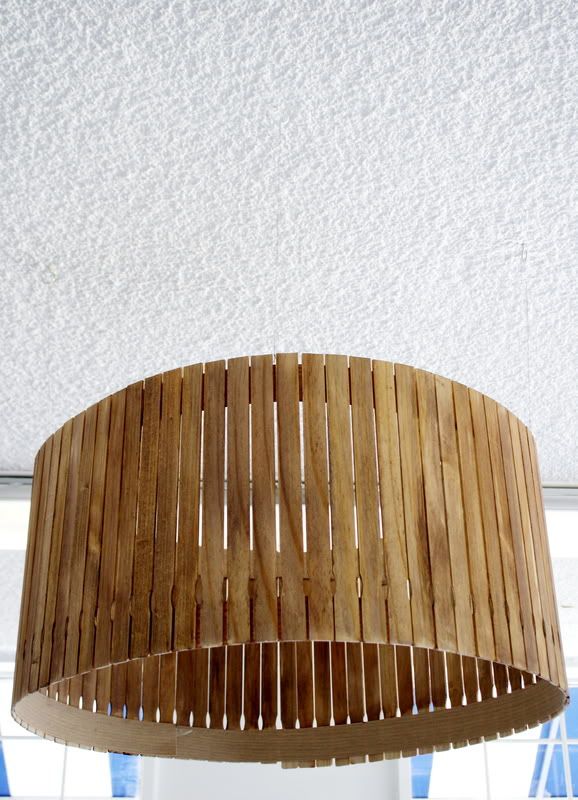 As you can see, it got a little uneven there at the end. DANGIT. This is where you learn from my mistakes - just be really careful to keep your stirsticks lined up directly with the veneer.
It's not completely attention-grabbing in person, but yes, it does annoy me that it's not perfect.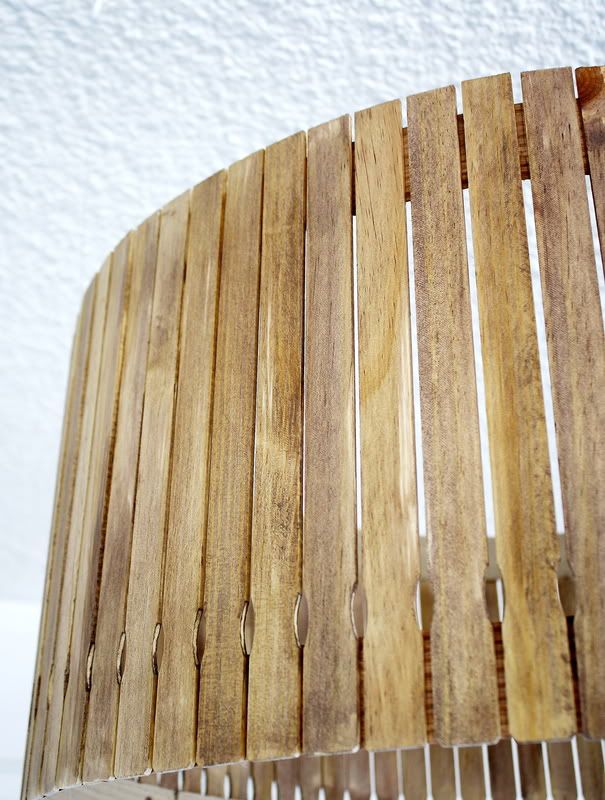 I like how the stain came out. I didn't want it to be very dark, but just dark enough to not look like giant popsicle sticks.