I told you guys I started on a mural in my studio, and it's NOT done, but I thought I'd show you a couple of pics of the beginning stages...
first coat: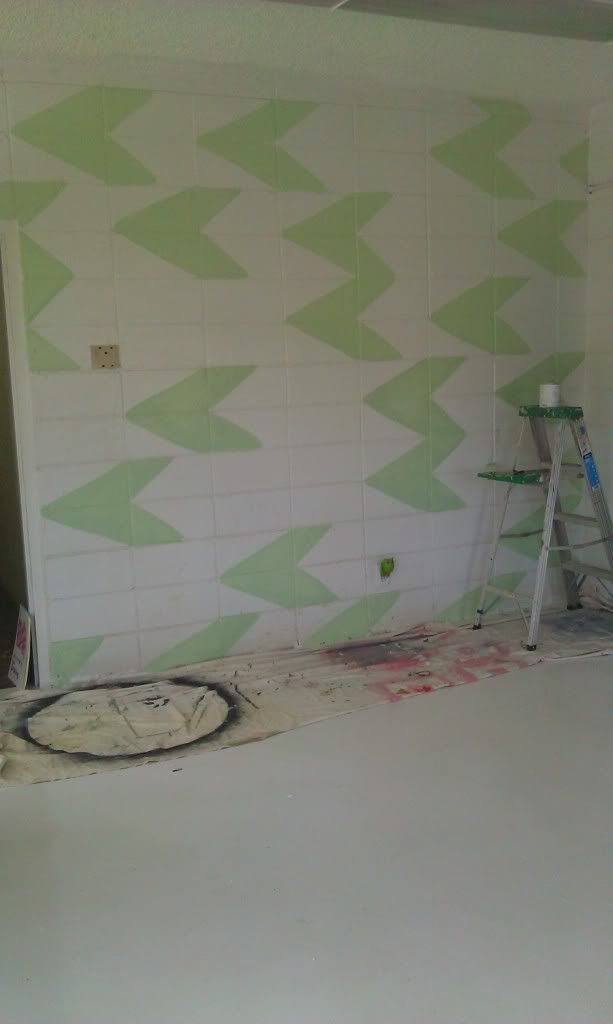 second:
I saw this pattern on
Amber Interior Design
by
Brandon Malby
, that is my loose inspiration. I like his colors and the imperfect zig zagginess. I don't think my design will be so colorful though!