Sorry for my boring blogs this week... I actually went on a short vacation with family Monday through Wednesday, so I'm a little lacking in interesting things to show you guys (or rather, lacking in photos of stuff!)
Anyway, I have plenty of good projects coming at you guys soon, but for now, two pictures: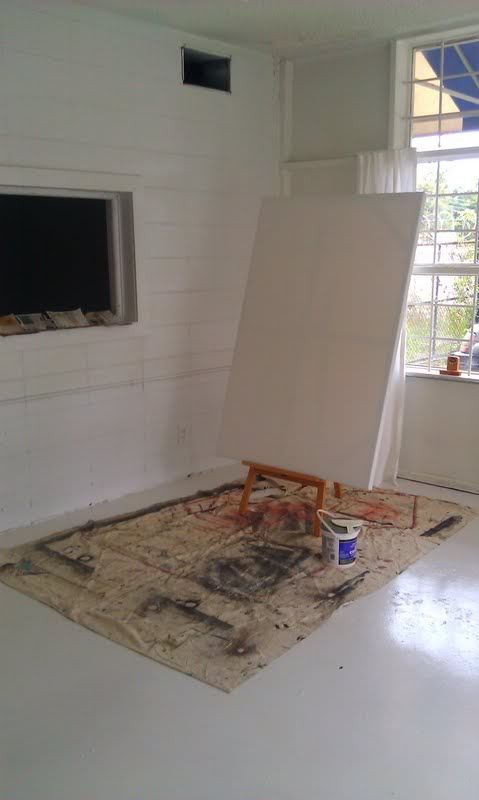 one: yet another studio photo. Can I say just how nice it is to be able to spread out my paint-y stuff, and just paint? And yesterday, when I left, I could just leave it all there and not worry about cleaning everything all up. Ahhhhhhhhhh.
Two:
A photo from my trip to Florida: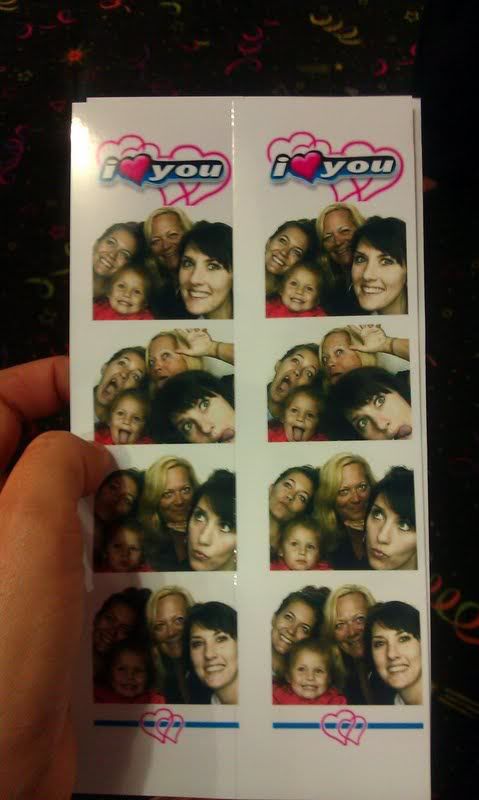 a photo of a photo, actually.
That's me, my stepbrother's little girl, my mom, and my stepbrother's wife. We took this at the illustrious Game Palace photobooth. I love photobooths...and don't you love how on the second picture down, it looks like I have one tooth poking out? So funny.
Happy Weekend!