I'm so excited to share this project with you guys! I truly enjoy my job, and the thing I probably enjoy most is coming up with new, fresh ideas that I've never done before (or never seen done by anyone else). Times like these are when I have the most fun, and feel the most creative, which is what makes this gig awesome.
My client told me that she and her husband were pulling together a nautical-themed nursery for their baby boy, in navy, white, khaki and lime. They wanted to leave the walls khaki, but other than that, I had a blank slate. I did a little searching under the term "nautical", and came up with this image from Pinterest: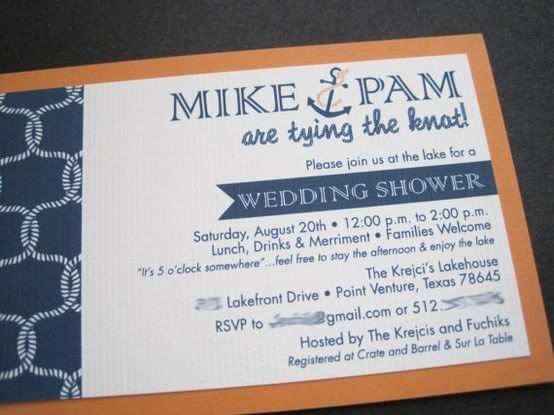 I adored the rope pattern on the invite, and sent it to my client as a possibility for the inspiration for the pattern on the wall. She liked the idea, so we went with it!
Here is the nursery "before"
All of the cute nautical elements were there, but I really think the "rope" patterned wall pulls it all together!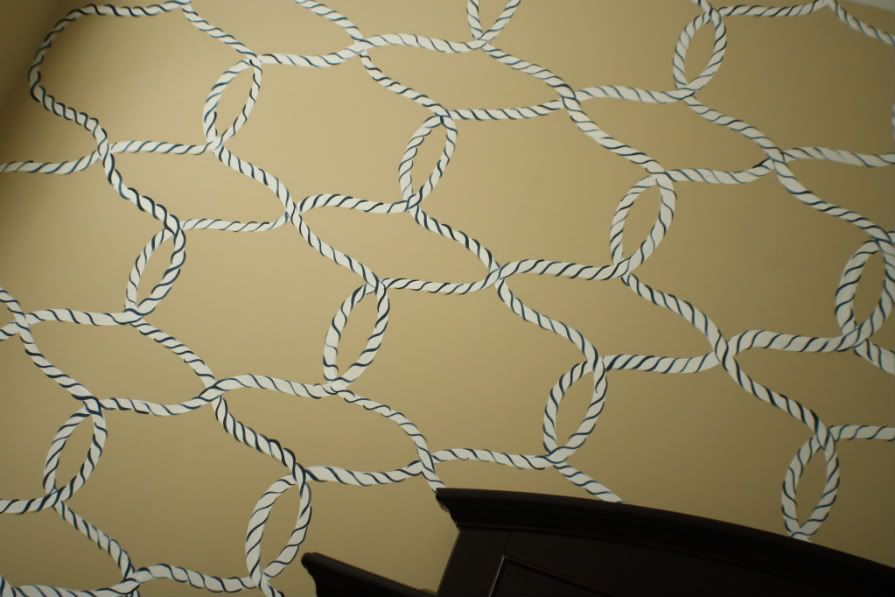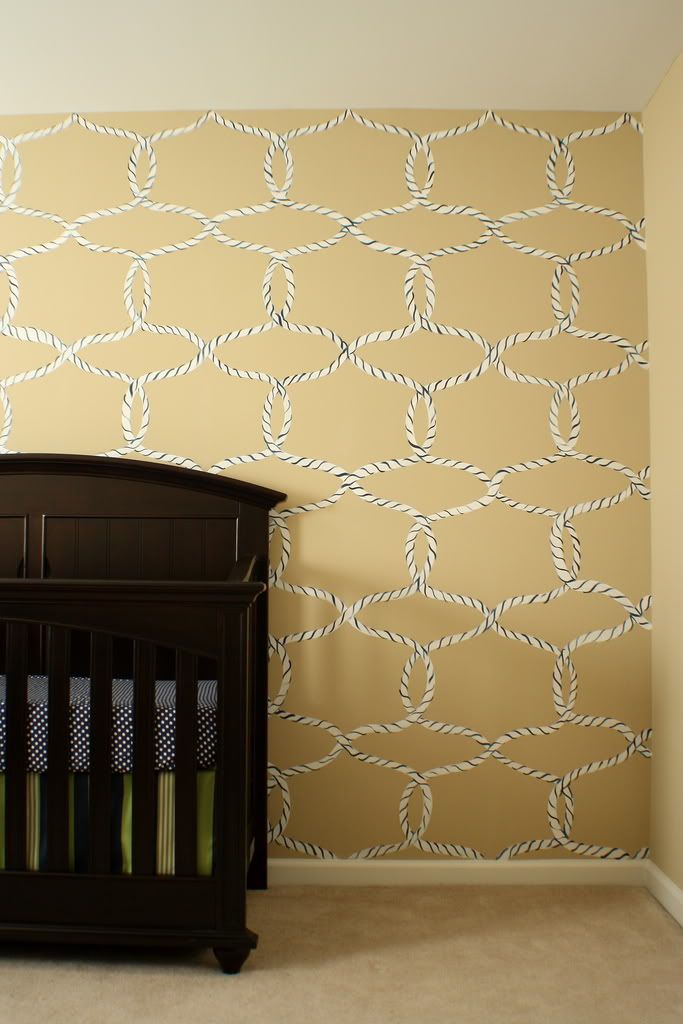 First, I painted the white pattern, then went in and did all the little navy details with a brush. The plain white pattern looked like this: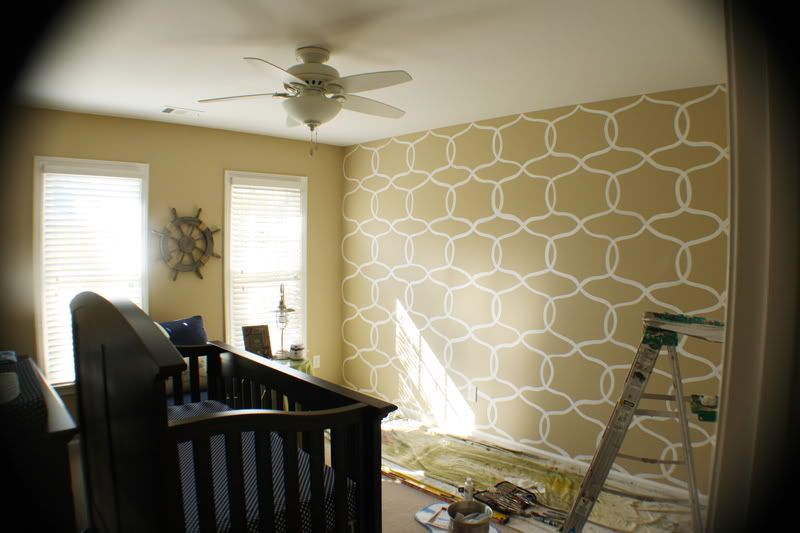 All the little navy lines tone it down a bit.
I adore her navy rocker with the white piping, along with the chartreuse table skirt. And how great is the little lamp?
(ps, don't know where anything is from, sorry!)