Sorry to leave you with a sort of boring, ugly post yesterday -- but good news: I'm back with the "after" today!
So, as you saw, this cabinet at the studio bathroom was less than desirable. Actually, the whole bathroom was pretty scary. I painted the floors and walls a fresh white, which helps a lot (it makes it feel clean, even though it's really not, yet), and I also painted and gave the cabinet a little facelift. Here is the "before" again:
Like I said, the cabinet door on the right looked like it had been kicked in, so I went ahead and hammered out the rest of the inside of the door, then did the same thing to the other door. Conveniently, there was a little frame where the wood went, so I was able to come up with a new plan.
I painted the entire cabinet "Palladian Blue" by Benjamin Moore (left over from a client job), which is such a pretty blue-green, and gives such a fresh feel.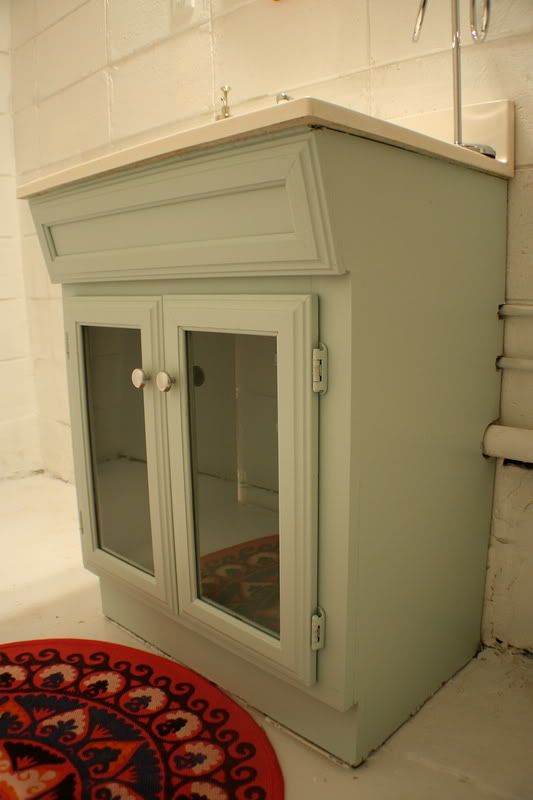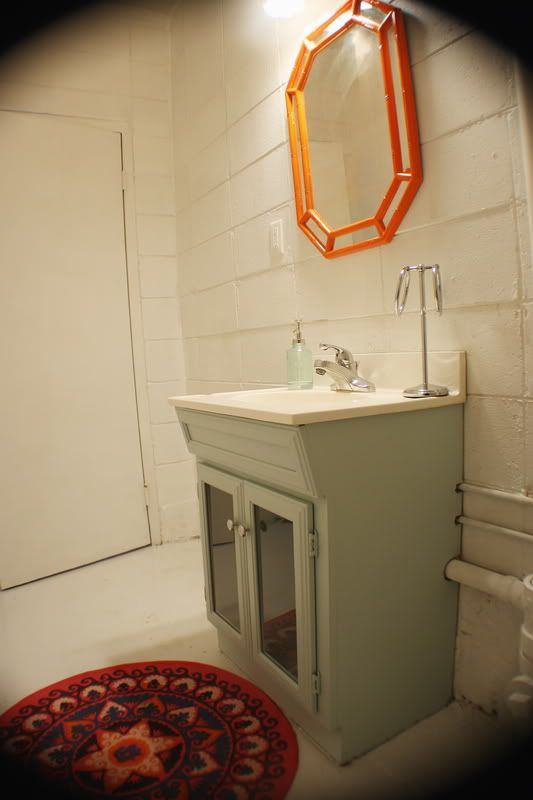 I also spraypainted the knobs a chrome silver. I thought about buying new knobs, but figured this would be smartest, as it was completely free (I already had the paint).
I had some plexiglass cut at Lowe's for the doors (after trying unsuccessfully to cut the plexiglass by myself the first time, the second time I bought it, I gave them the measurements and it was much better). I got plexiglass, rather than real glass, so that I could bend it into the little frame inside the cabinet door. It took a little while, but I really love the outcome. It looks like a cute little medicine cabinet now!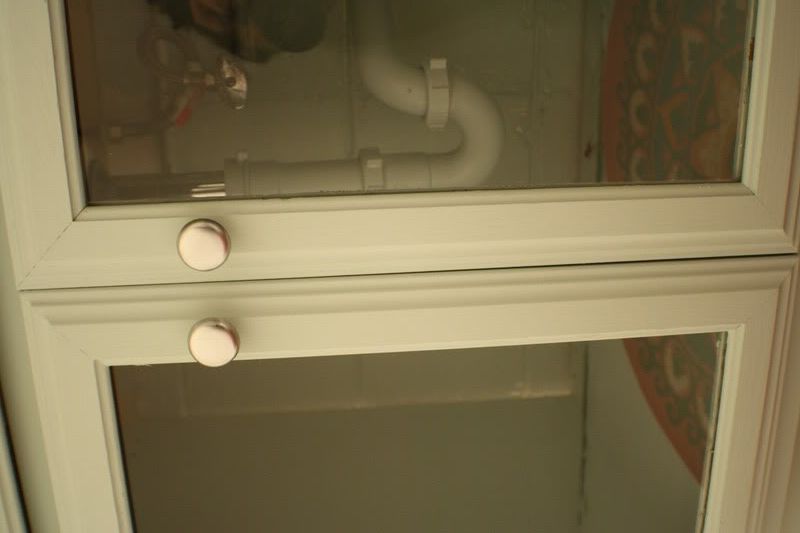 I also painted the interior of the cabinet the same color. It was really gross inside that cabinet, dudes! Paint makes all things fresh. Ahhhh...
I went over to Urban Outfitters to buy
this rug
for the bathroom, but they didn't have it in store. They did, however, have this cute round one, and it was on clearance for $8! Score! I think it is probably a better option anyway, since it's a bathroom for a painter, afterall, and who knows what colorful paint might drip onto the rug. Better to not spend too much on it, I guess.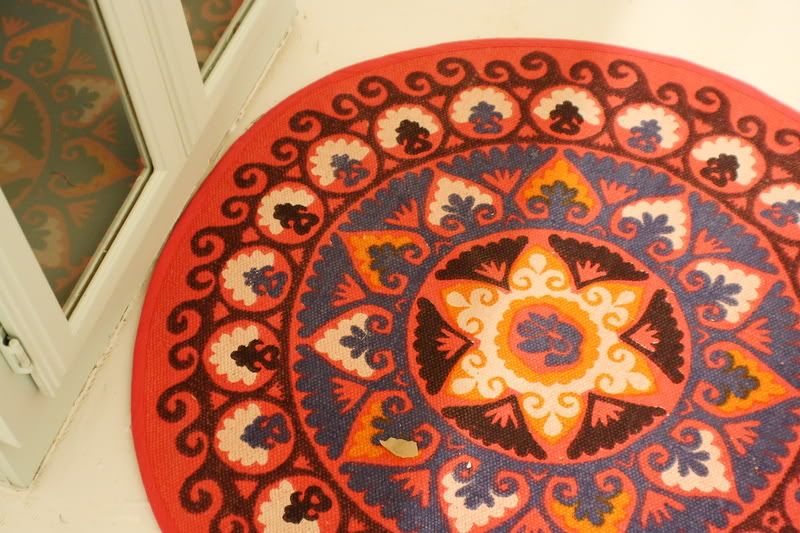 (it's hot pink, royal blue, white, and orange -- even though that photo looks reddish)
I also found the cute bamboo mirror at a thrift store last weekend. I spraypainted it with orange spraypaint that I had on hand (surprise, surprise), and hung it up.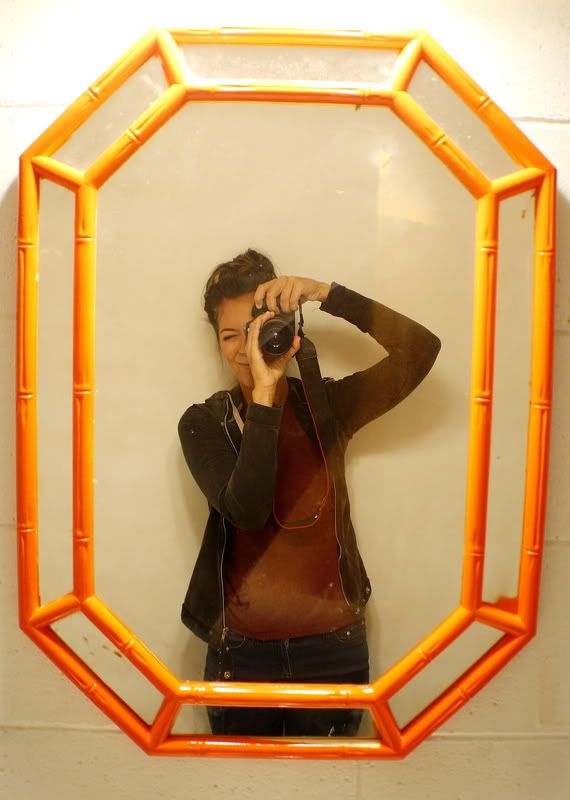 (I hold my camera weird)
Today, the electrician is coming over to install a new light fixture -- to replace this beauty:
Hah! The ugliness actually kind of makes me laugh. I found a cool exterior light fixture at Lowe's that I'm going to have it replaced with. I'll try and snap a photo of it for you guys once it's replaced!
Have a great weekend!