Sorry for the sad weekend cat post -- I have a planned worked out to help find a home for the little kitty, so hopefully he will come to me soon! He is really skittish, and runs away if you try to pet or reach out to him. Thanks to all of you who emailed and commented about what to do to help him!
Anyway, I wanted to talk about this bookshelf that I painted for a client a couple of weeks ago. It was a family piece that was sitting unused, and it looked like this:
The scrollwork on the edges was really cute, though, and my client and I knew with a little TLC it could look a lot better. I white/graywashed it, and now it is the perfect piece to accompany this baby nursery:
much better, huh?
Here a photo I snapped partially through the first coat: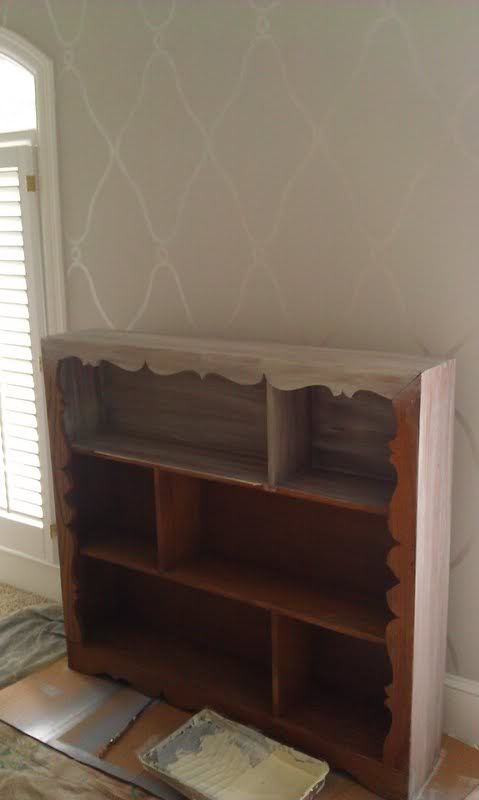 I could tell after one coat it was going to look a lot better!
Here are some detail shots: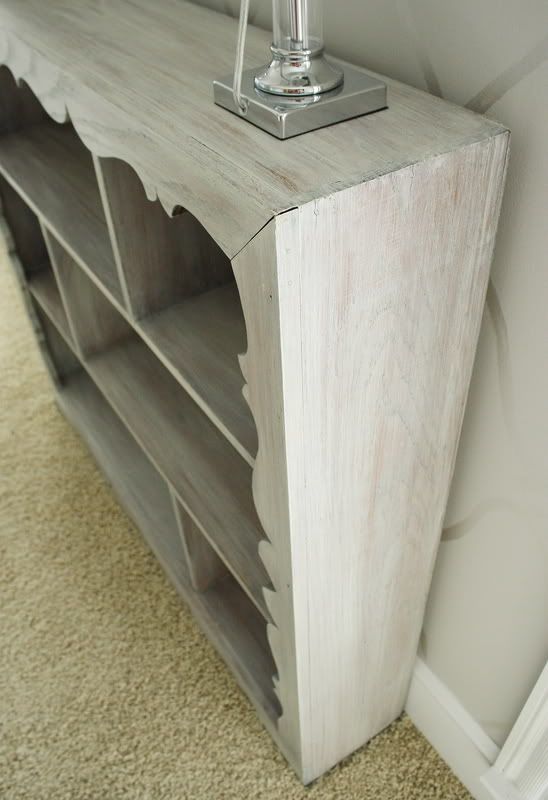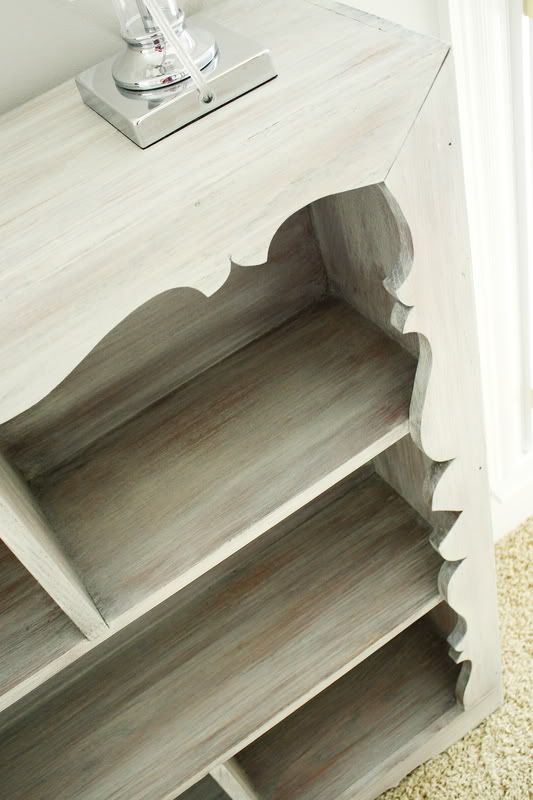 I like how the woodgrain is still really prevalent, but it's much lighter. I did two coats of whitewashing, and then a wax sealer topcoat.