Incase you are a new follower, I built the "canvas" for this piece out of salvaged fence posts.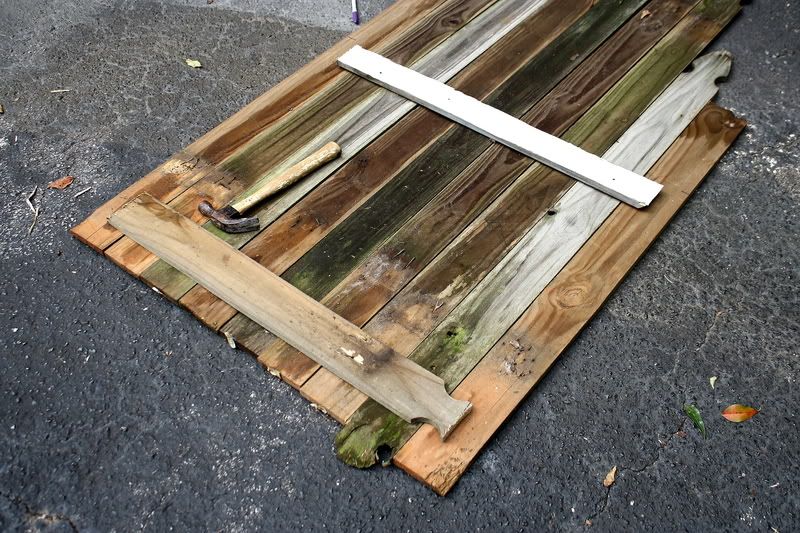 (here it was when I was in the process of cutting the wood, before I painted it)
I'm really excited with how it turned out! I love it in Henry's cute "big boy" bedroom, and I think he likes it too.
I love the contrast of the more modern bookshelf from Ikea, combined with the rustic painting. The painting is quite rustic, but I think the simple black silhouette keeps it from being too "country".
A few months ago, I also painted Henry's new big boy bed a pretty gray:
He's moved up to a new room, because they are getting ready to welcome a baby sister to the family...and guess what? I'm painting something for her room soon, too! :)