A few weeks ago, I got a commission to do a very large canvas painting. The canvas was 5 feet tall, and it was to go in a master bedroom, on a big blank wall. Here's what Sara said in her email to me:
"I love texture in paintings and we'd like to keep the color scheme within the same general family as the existing room (honeydew, acid green, light blue, white, cream...very relaxing and some would saybeachy-ish)."
She also sent along some inspiration images, and included links to some furniture items that are in the room.
Here is a fabric that is in her bedroom: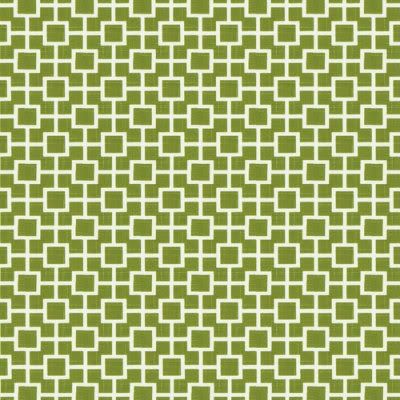 And an idea for the "feel" she wanted the painting to have: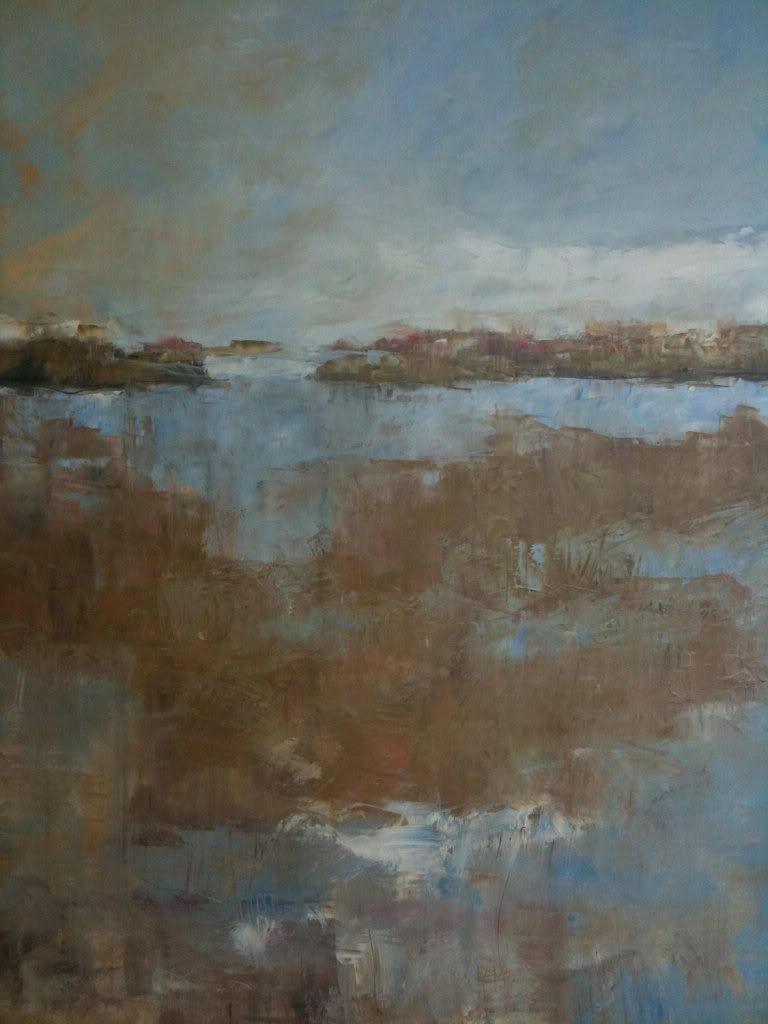 In keeping with the guidelines for the painting, here is what I came up with: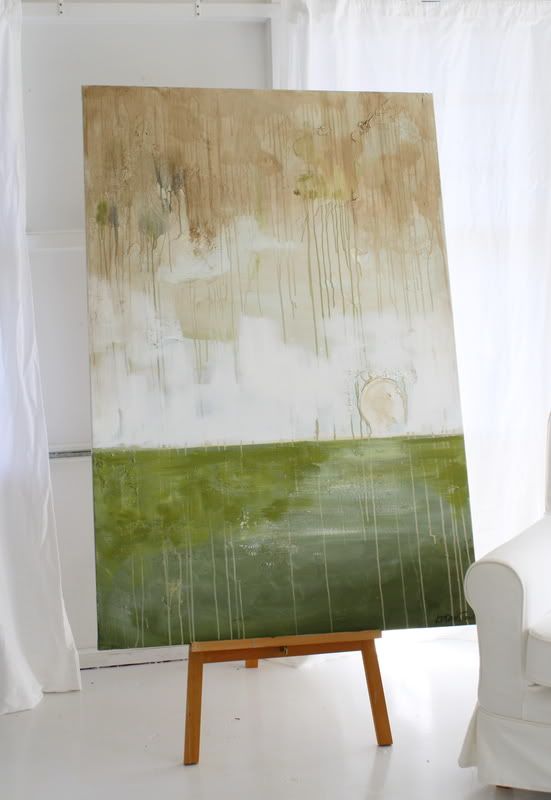 It's the first official piece to be done from start to finish in the studio :)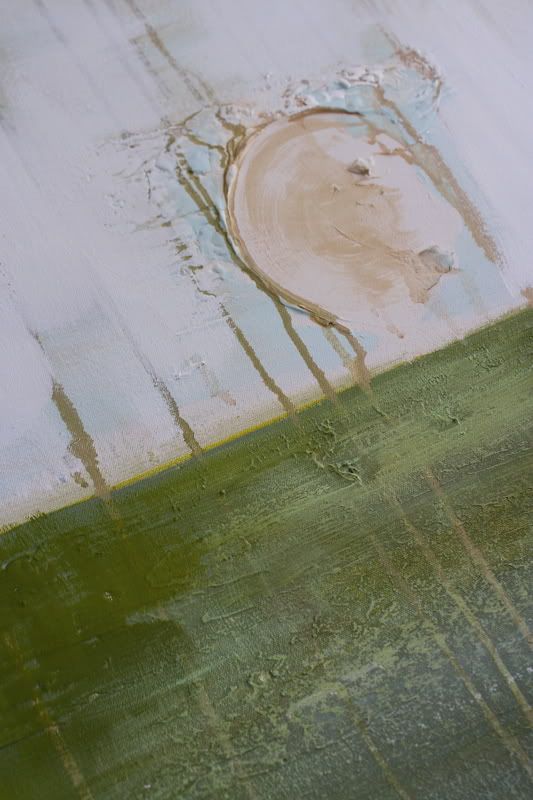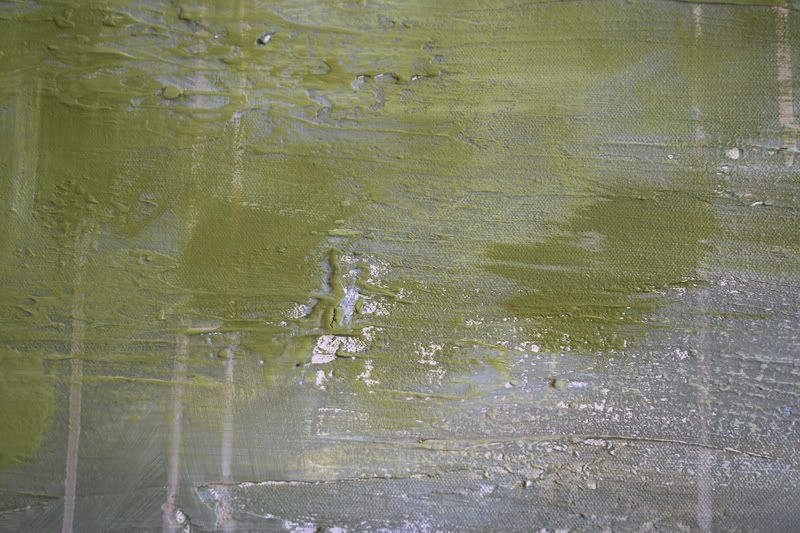 I also signed it, which I rarely do, but I felt like it made sense here: