I have a pretty great "before and after" for you guys today. Check out this Craigslist find that my client bought:
the photo is tiny, but you get the drift. It was a wooden frame upholstered in an 80's-ish fabric.
She had the sofa reupholstered, and I came in and did a wash on the frame: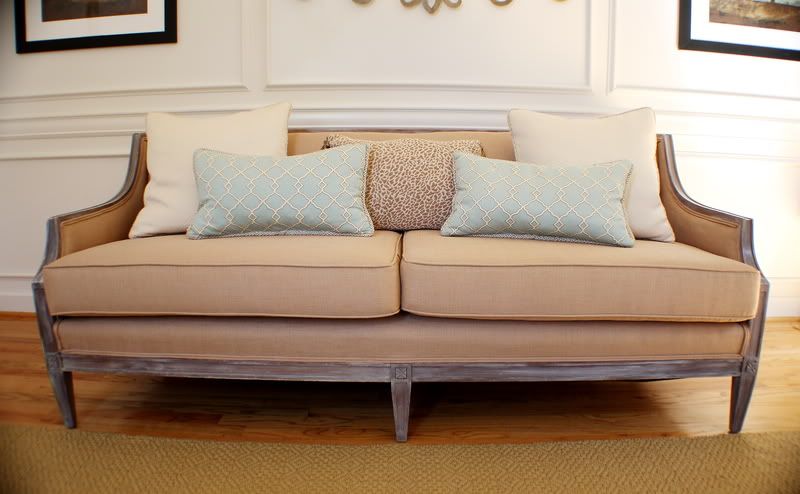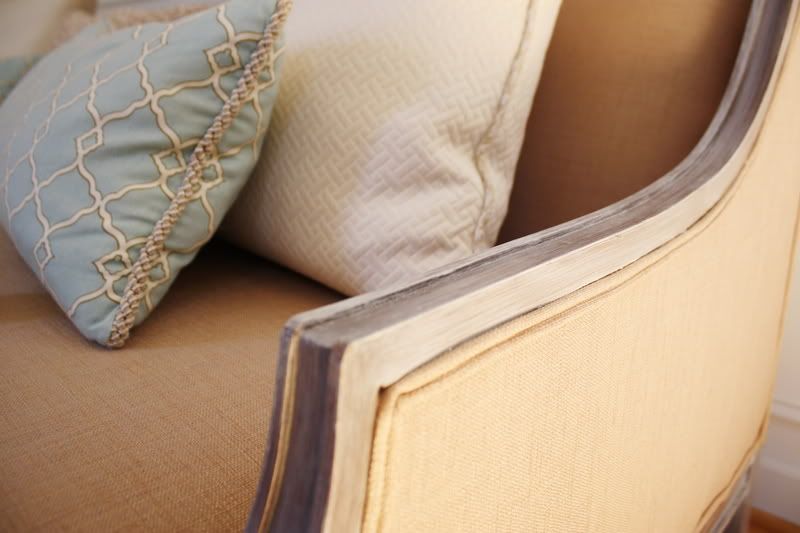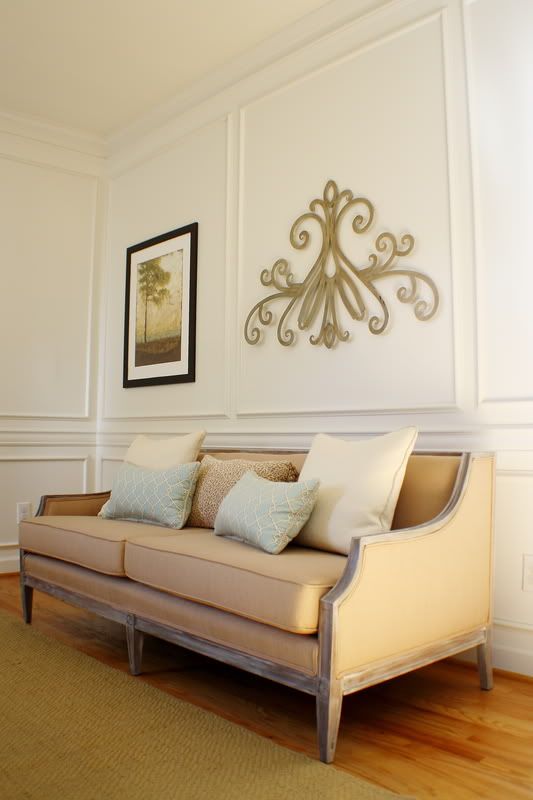 as you can see, it fits a lot better in the space now! (I also painted the coffee table, but it was drying outside when I took this photo)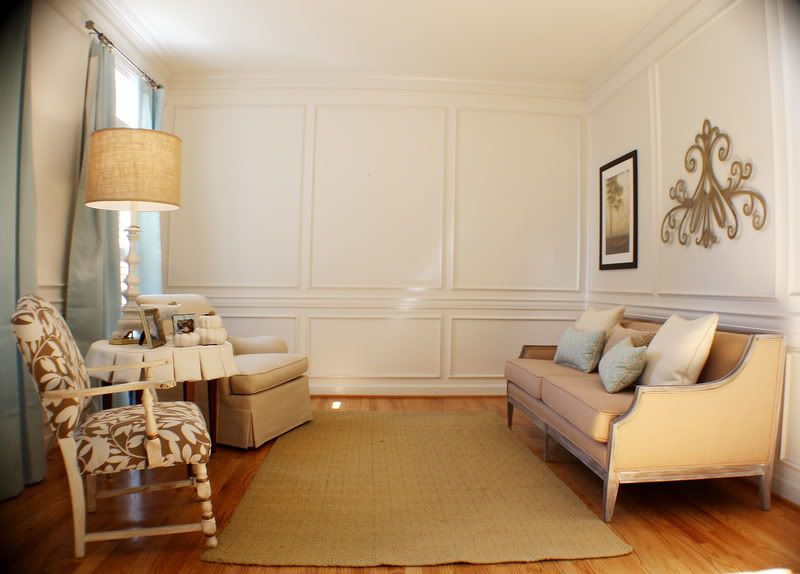 such a pretty room!