Hello!
Last week, I painted a tree on nursery of a baby girl that will be born soon. Her nursery isn't finished yet, but at least you can see the tree I painted, and hopefully one day I can go back and get some photos of the nursery all done!
It's hard to see, because the colors we selected are pretty light, but you can make out the image of the tree here:
It even went onto the lavender ceiling a little bit: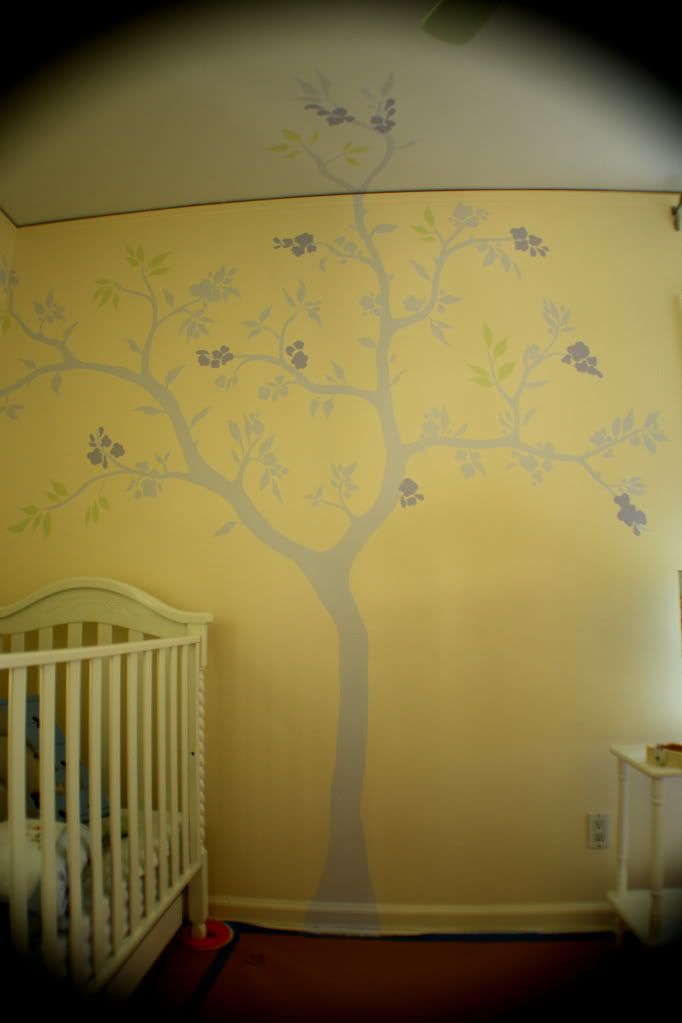 I know you guys like to know a little about the process, so here it is: we wanted an organic tree - something natural, and not as stylized as a lot of my other "nursery" trees. I started by drawing just the limbs (with a watercolor pencil), then I paint everything else in with a brush, freehand. In addition to the light lavendar (the ceiling is the same lavendar color, at 25% intensity), we used another pale purple and green for little drops of color, in an otherwise monochromatic tree. I thought about adding detail to the flowers, but we decided we loved the silhouette look better!