Last week, I completed this dresser makeover. I don't have a "before" photo of it, but it was just solid white. We wanted to sort of imitate the look of
this dresser
, but a bit lighter and airier.
I think my client is going to purchase these pretty knobs from Anthropologie for it: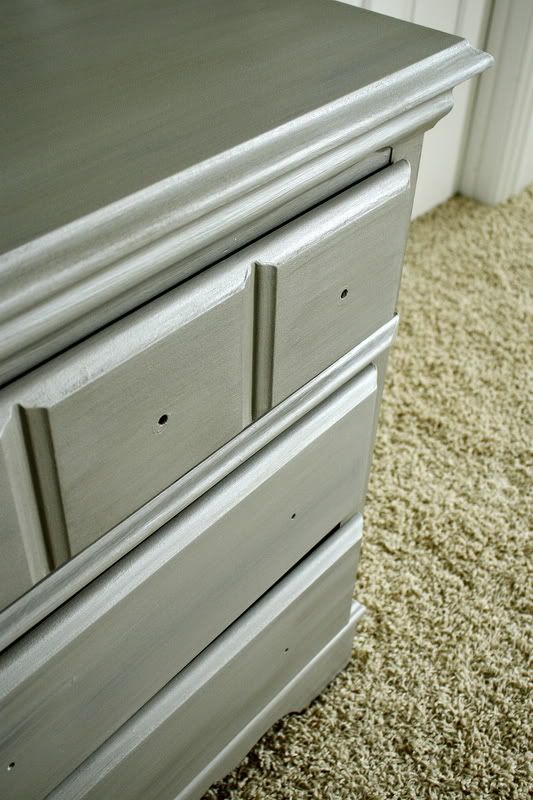 I did several coats of paint on it. First, I painted the whole piece gray. Then, I did a metallic pearl white and silver mixed glaze all over it. After that, I did a pewter glaze on it, then finished it off with a wax sealer. It was a lot of work, but I love the result.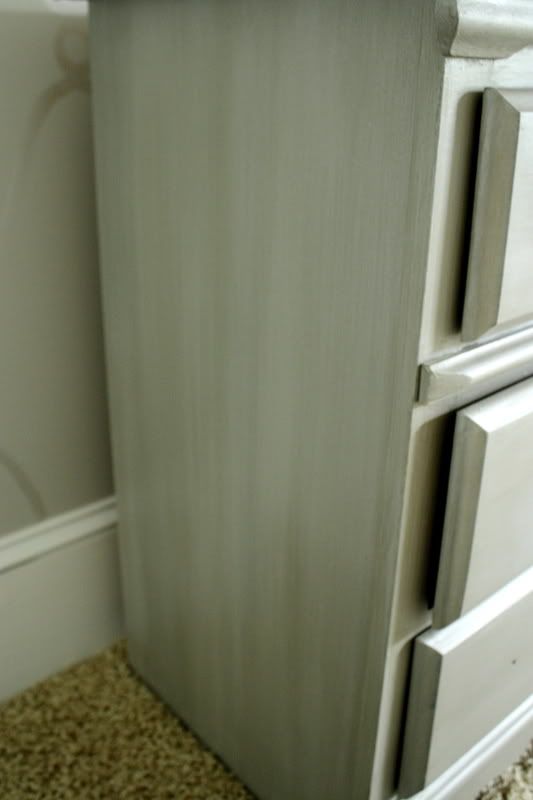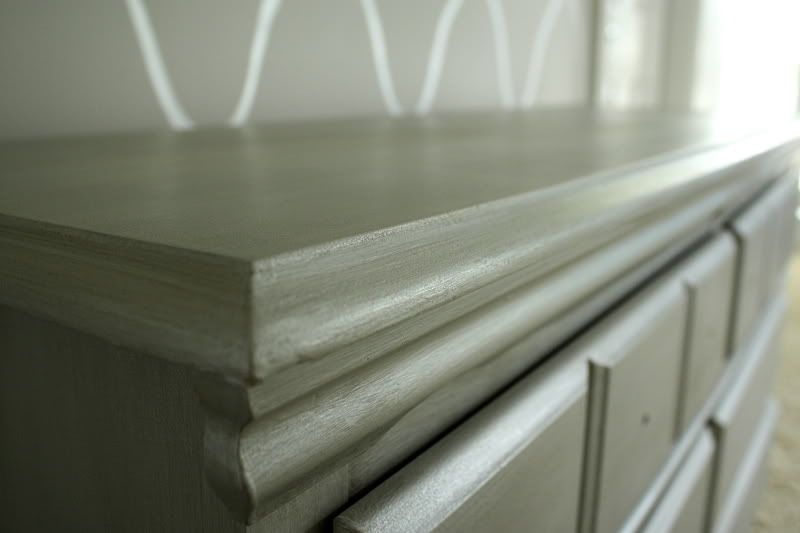 I also did the walls, which I will tell you more about later on this week!