A client of mine wanted to do something whimsical for her son's room and I came up with this - a rustic painting of a cow on wooden panels. She wanted to do a cow because her son loves cows - I loved the idea of a classic, simple silhouette on the panels.
I found these old pieces of fence post to use as my panels, and hand-painted the white background and the cow. Here's how I did it:
first, I lined up all the fence posts to get the measurement I wanted (35" by 35"). I then nailed the posts into 3 more posts going in the opposite direction in the back. I must've used 200 nails! Not really - but I used a lot. I wanted it to be very sturdy.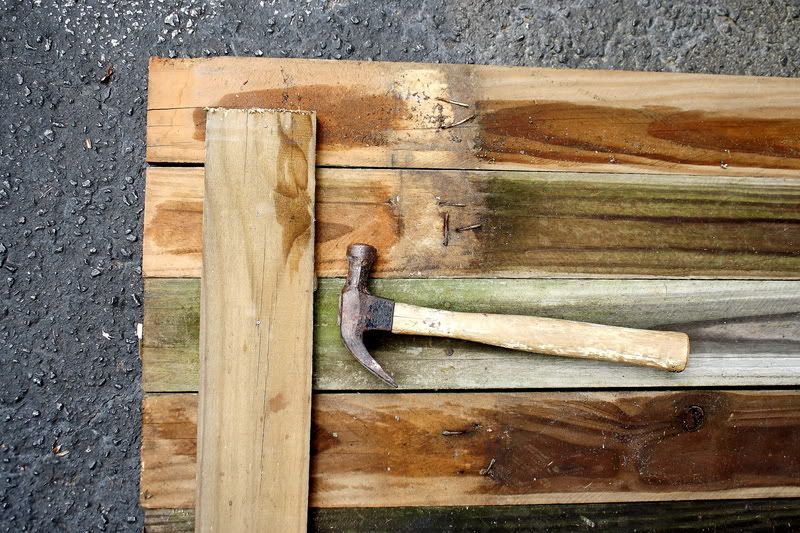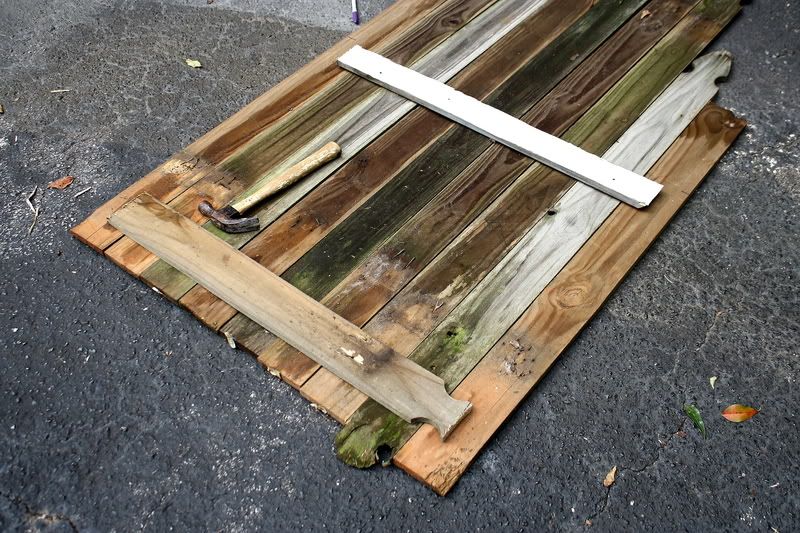 Once I had my fence posts lined up at the height I wanted, I measured the distances and sawed off the ends.
I just used my trusty Skil saw.
here is what I came up with after lots of nailing and sawing:
I let this sit out in the sun and dry forEVER, then also sanded it down.
After that I painted it white: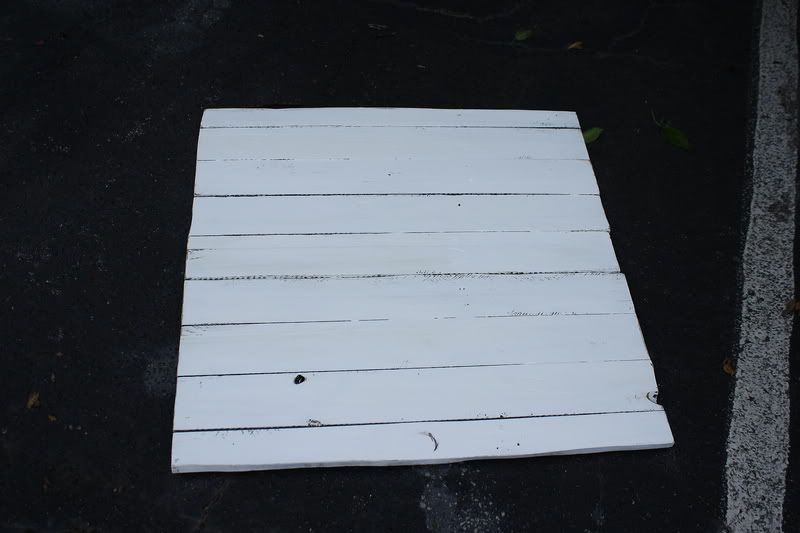 I dry brushed it on, so that I got a rustic feel to begin with, but I also did a little distressing before I painted the cow.
I loved the knots and the corners with a little distressed action.
After all of that, I painted a cow silhouette. I just did this by Google-ing a "cow silhouette", found one I liked, then drew my cow in freehand. I then painted him, black, and voila!
I hope to get a better picture of the cow soon! Little Henry's (client's son) bedroom is super-cute, and I can't wait to share it with you guys!