I got a new rug!
Just when you thought my blog couldn't get any better, I hit you with exciting information like that.
Anyway, it's good news for us, as we lived without a bedroom floor rug for about a year and a half. For some reason, I just never bought one, so we had bare floors in our bedroom for a while. I decided to go with another jute rug, since I like the one downstairs so much. They're just neutral and pretty classic, so I figure it will last a while (even with my constantly changing tastes). I toyed with the idea of getting a graphic, colorful rug, (because I think this room could use something a little bold) but I knew that was not a smart decision for a girl like myself. I would probably get tired of it after 3 months.
Here she is: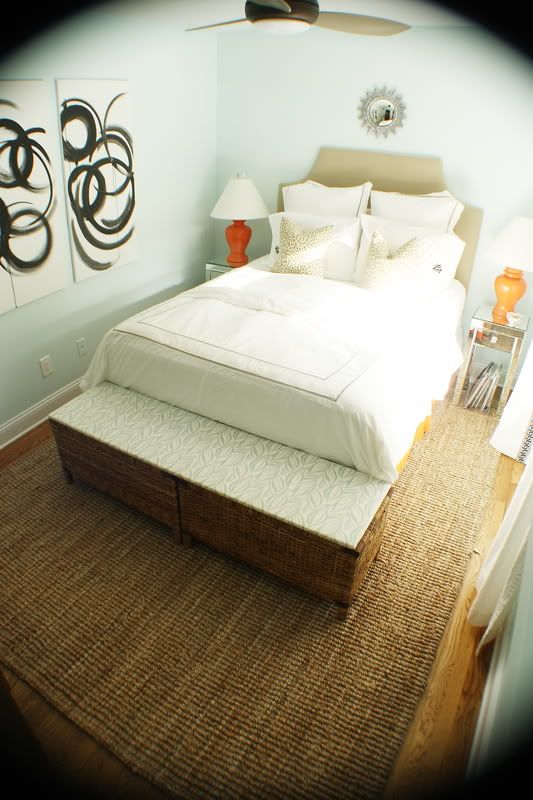 it's an 8'x10', and I got it at Overstock.com.
Here
is the link to it. It's better quality than the one we have downstairs (which was from Lowe's). I'm actually considering buying another one to put downstairs, since that one is 5 by 7, and a little small for the space.
I tell you what was not fun, was unrolling this beast on to the floor. I had to take the entire room's contents out to get that done, which meant taking the mattress, box springs and bed into the tiny hallway (and yes, I did this by myself). Even still, it is about 2 inches too close to the right side of the room, and it drives me nuts that it's not centered. However, it doesn't drive me nuts enough to take everything off of it and move it again.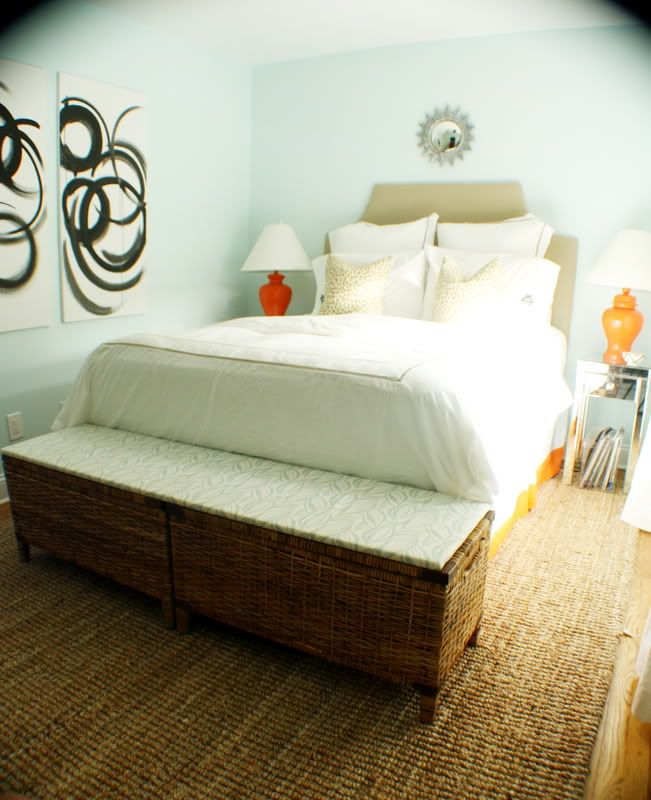 it makes our feet happy, and Mika enjoys resting himself on it :)