A few weeks ago, I took on this faux-paint matching job. My clients bought this beautiful home, and the trim was painted in a way that didn't "read" very well. The trim all around the room, including the trim that was right above the kitchen cabinets, was painted brown. It really broke up the height of the beautiful cabinets, and interrupted the look.
My client had the trim above the cabinets primed, and I came in to match the previous homeowners' faux painting job (of the kitchen cabinets).
Here's what the cabinets looked like before I came in: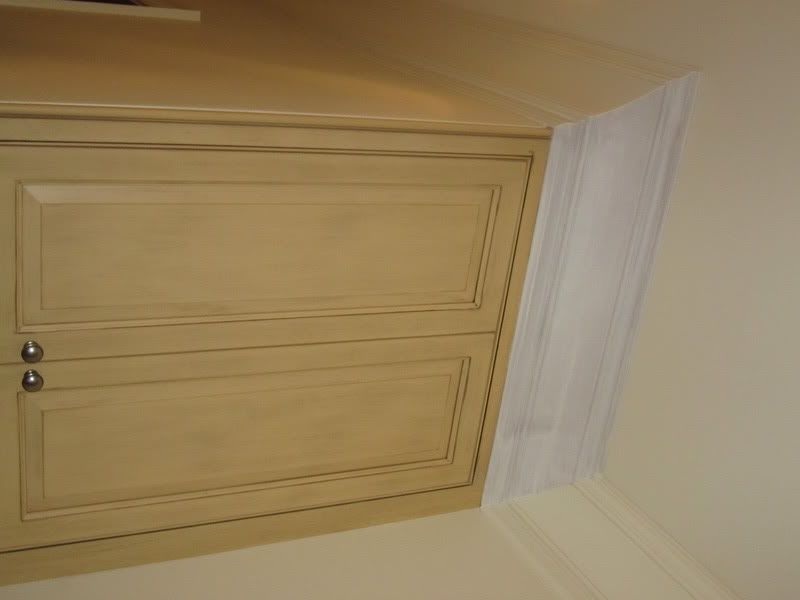 See the top, where the primer coat is? I came in and matched the faux painting job that is on the cabinets. It's a buttery yellow, with a brown antiquing.
ta da!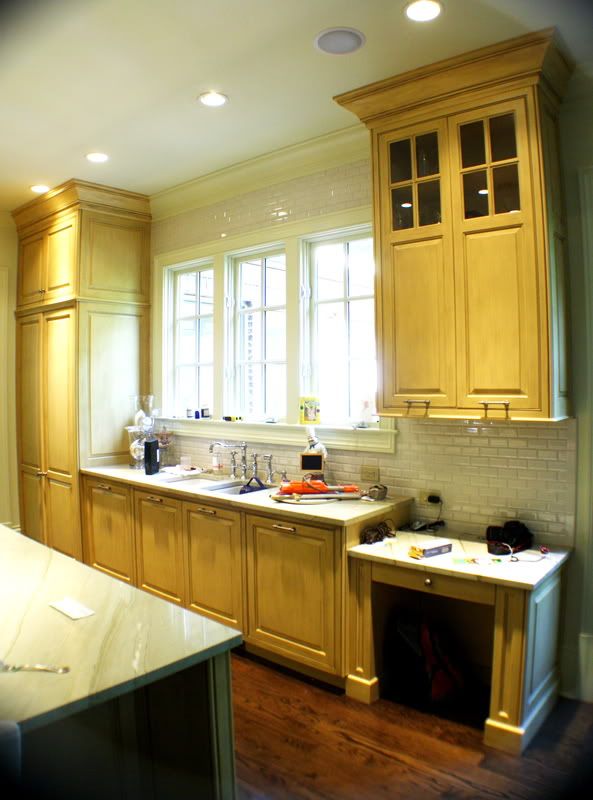 pretty matchy, right? I matched the yellow paint, then glazed it.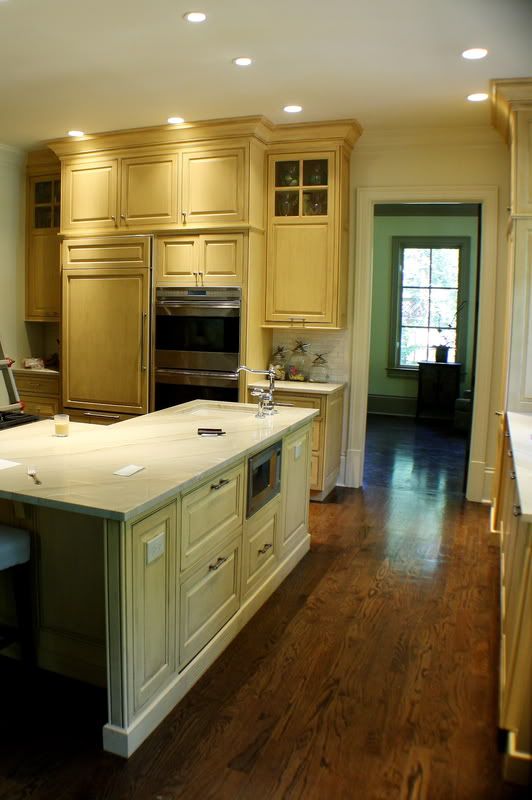 you can imagine where having that trim painted brown would really break up the look of the pretty ceiling-height cabinetry.