I get lots of stencil requests around here (and stay tuned for my custom stencils for sale!), so I thought I'd show you guys a little bit about how I "stencil". I use the term stencil lightly, because I really don't use my stencils like a true stencil. I use them more as a template. I'm working on a stenciled nursery right now, and I snapped a few pictures yesterday to show you guys how I do it.
This is what I do - hold my hand-made stencil up to the wall, and roughly trace the lines in with a thick-bristled brush.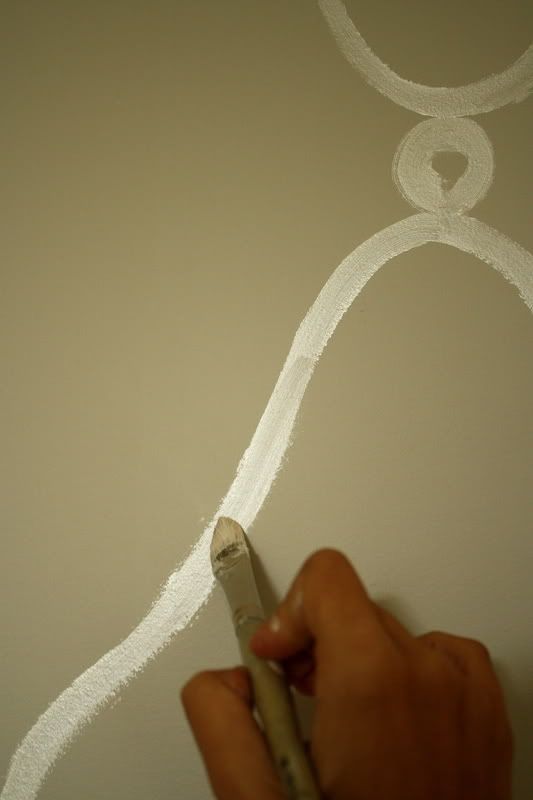 Then, I go in and trace all the way around the pattern with fresh paint. The little spots where the tape are have to be filled in, too. This has to be done ASAP with metallic paint, because if you don't do it fast, the paint dries and you get overlap marks. Not pretty.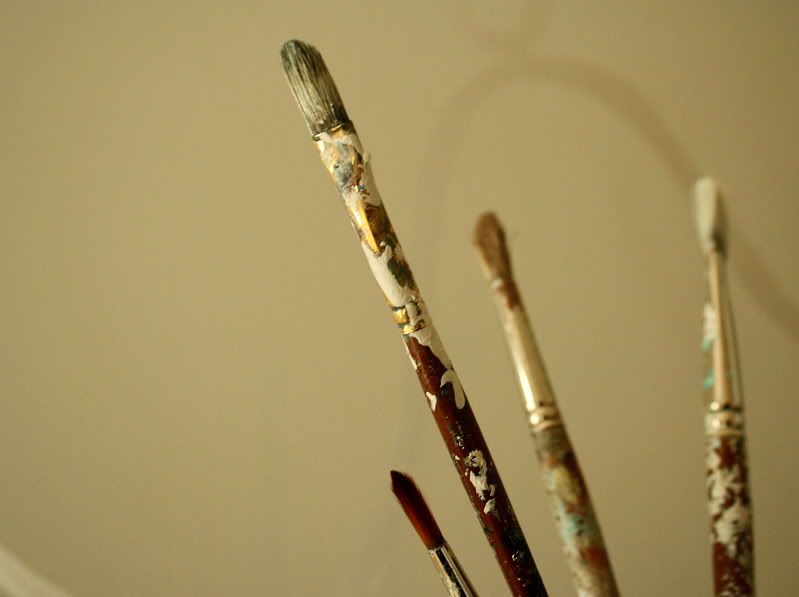 I use all 4 of these brushes to do the stencil with. It's intense!
After I get the pattern completely on the walls, I go back in for touchups. On a big room like this, touch ups can take all day. I use the wall color to smooth out the lines.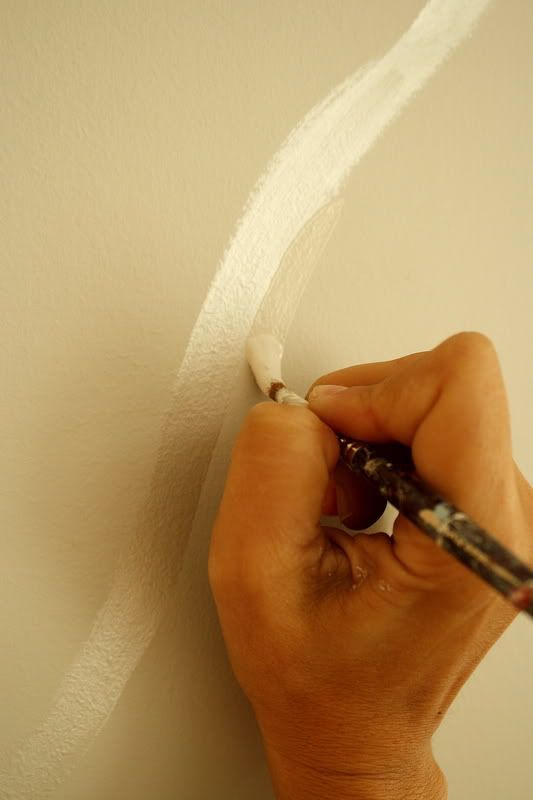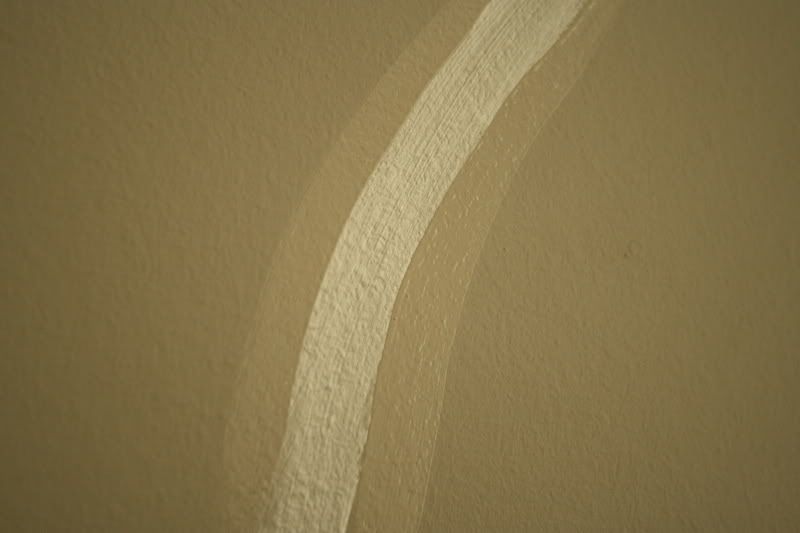 here is a photo of both sides of the pattern with wet paint on it.
Touching up a pattern like this is not easy!
but you get a pretty sweet result if you're patient ;)