I really love this turquoise chair that I painted yesterday. My client had already painted it a little, so I was starting with a half-way done project -- don't you love the claw feet? Very unique!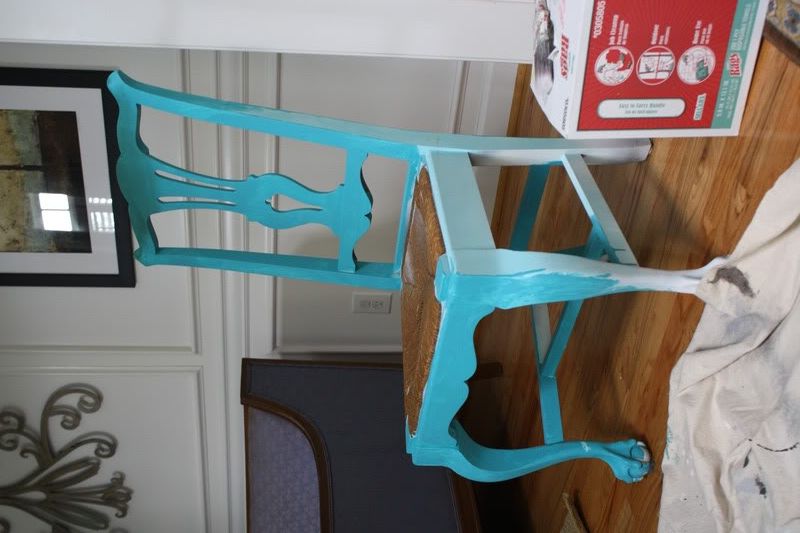 She'd painted part of it a lighter blue, and then part of it was turquoise. I sanded down the drips, too:
With drip spots, I usually pick them off with my fingernail, then sand down the spot. Drips are a painters #1 enemy!
I took this next photo to show you guys the difference between glazed and un-glazed furniture. It's a little hard to see, but hopefully this makes sense:
I like to use a simple, clear glaze (like
Valspar
brand, available at
Lowe's
), then add a little bit of brown paint or colorant to it.
Anyway, I did a bit of heavy distressing with my hand-sander, then added a few layers of glaze to "dirty it up"...my client wanted a very time-worn look -- and that's what we got.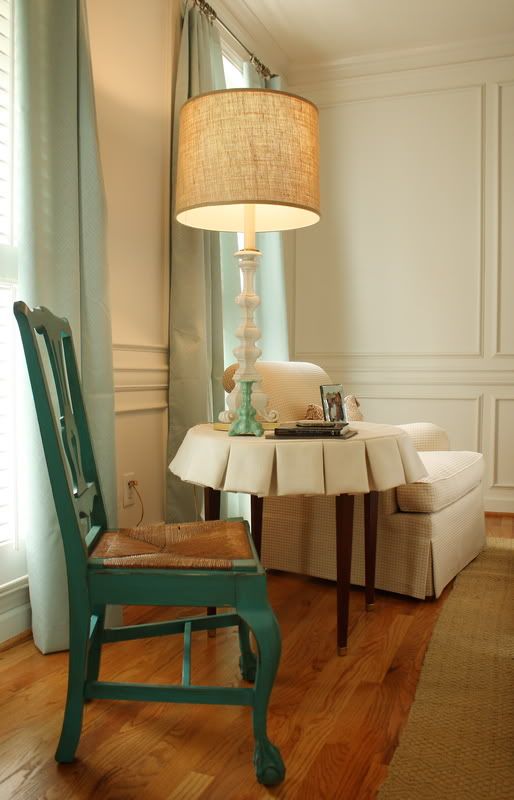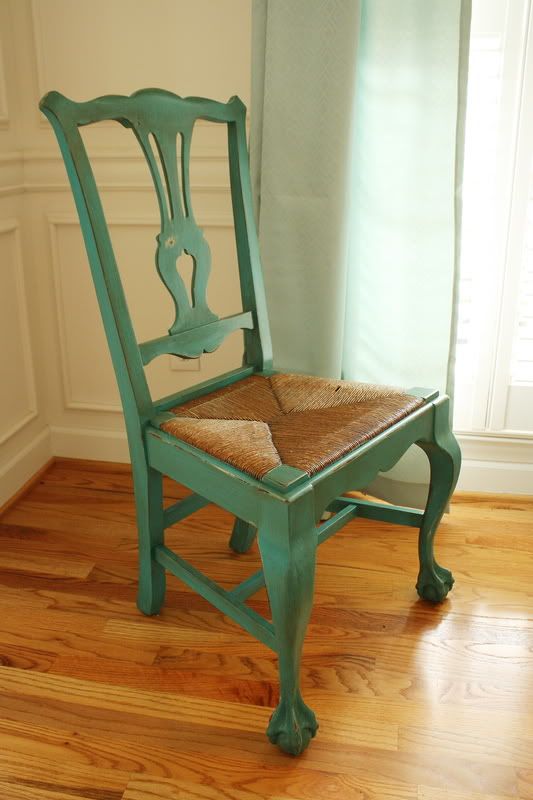 I think every home needs one little side chair that is painted a bright, poppy color -- doesn't it give the room such a great look? You could move it around from room to room, and it just brightens up each spot.