One time, a loooong time ago, I had this console. It was pretty awesome.
My mom got it for me at a yardsale - she knew I'd like the '60's vibes of the cute little legs and the top of it. It started out solid wood. I kept it like that for about a year (she bought this for me, probably in '07?), then when we moved into a new house, I decided to paint it royal blue.
Our living room looked like this:
And the console looked like this:
Woo!
Then, after it being bright blue for a year or so, I decided to strip the paint off. I'd never done it before, and thought it wouldn't be too hard. I ended up making this face:
Stripping paint off of furniture is no fun. Like, a whole lot of no-fun.
Except for the short period of time where the paint starts to bubble up...that's kind of cool.
See?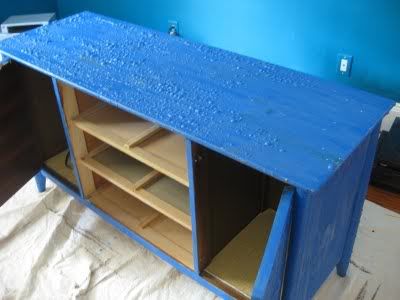 After a whole lot of work (also, I decided to do this RIGHT before/during the time that we were supposed to be packing and moving, so it made it a little more stressful), it started to work: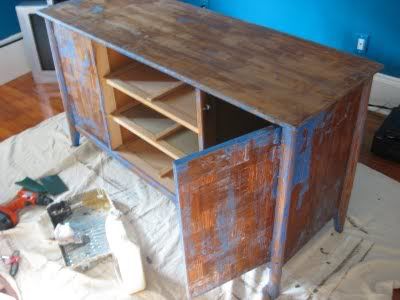 I got it basically where I wanted, and when we moved into the condo, it looked like this: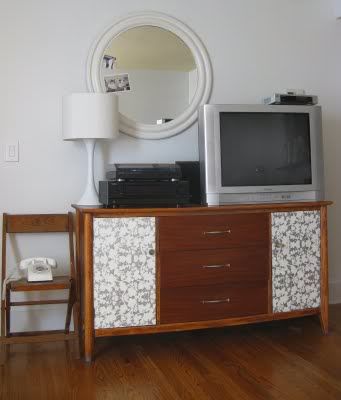 I covered the doors in decorative paper.
Then, one day, I decided to paint everything I own white.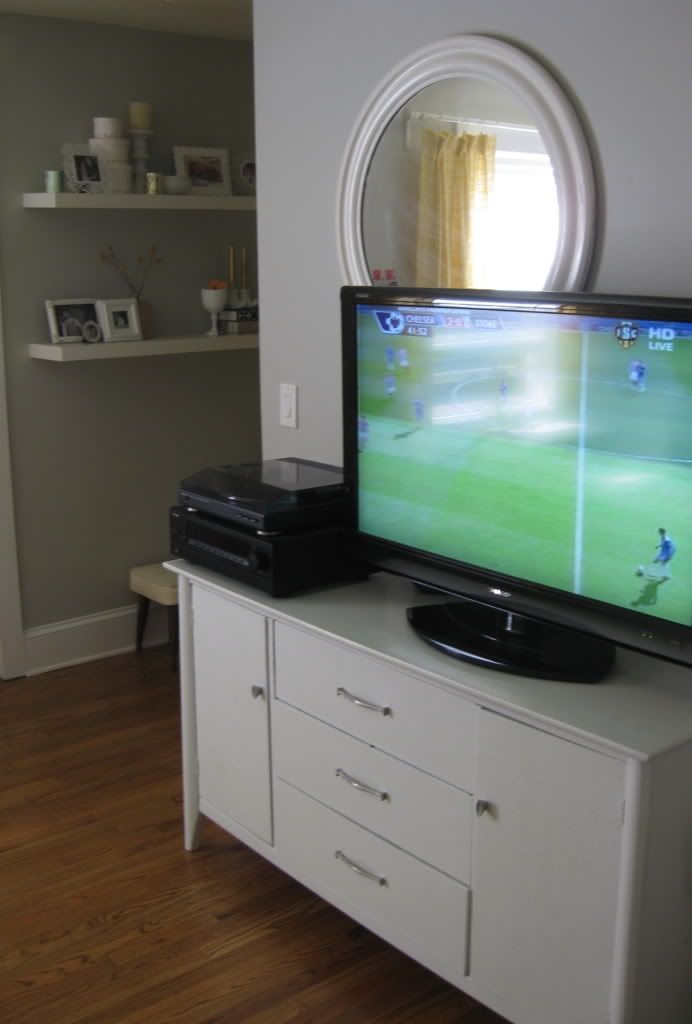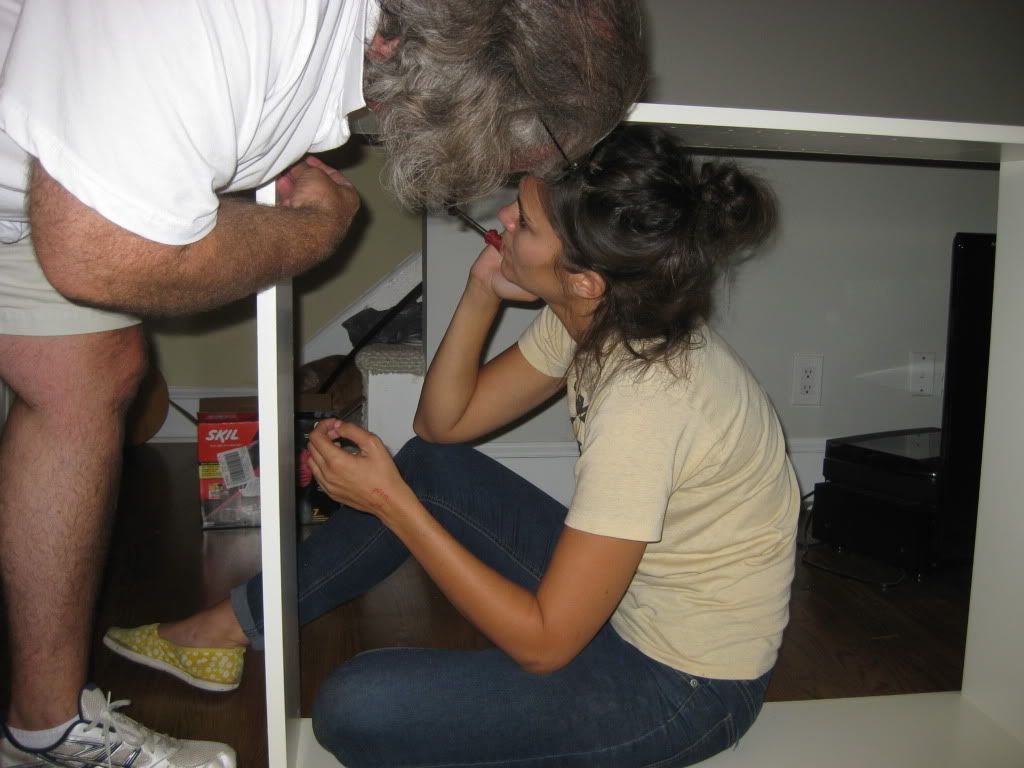 (watch out, Dad)
So, I sold my console, and the person who bought it decided to have me paint it. Here it is now!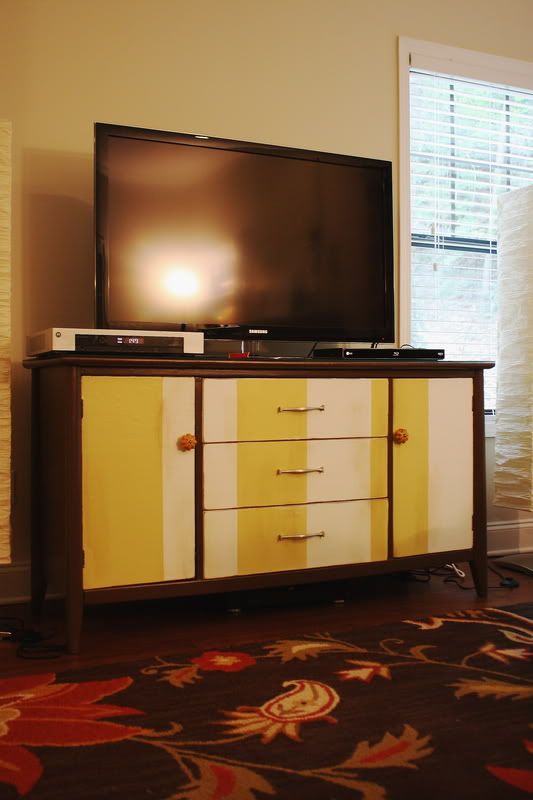 I painted the body of it chocolate brown, and the drawers in yellow and white distressed stripes, to tie in with my client's rug.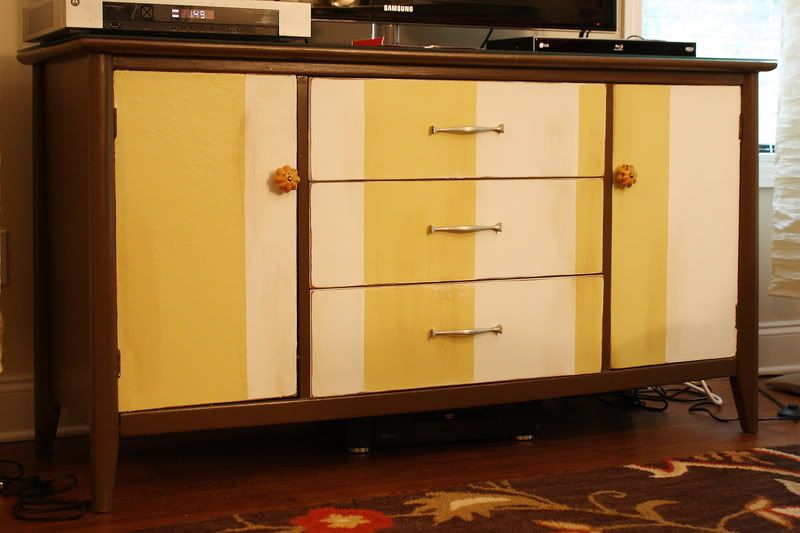 The poor console is probably happy to have landed at a home where it isn't being made over every 6 months. :)