The titles of my posts are the least creative thing about me.
Anyway, yesterday, I spent the day working on a couple of projects for a client, one of which was tweaking the metallic color on a chandelier. Here is what she was working with before: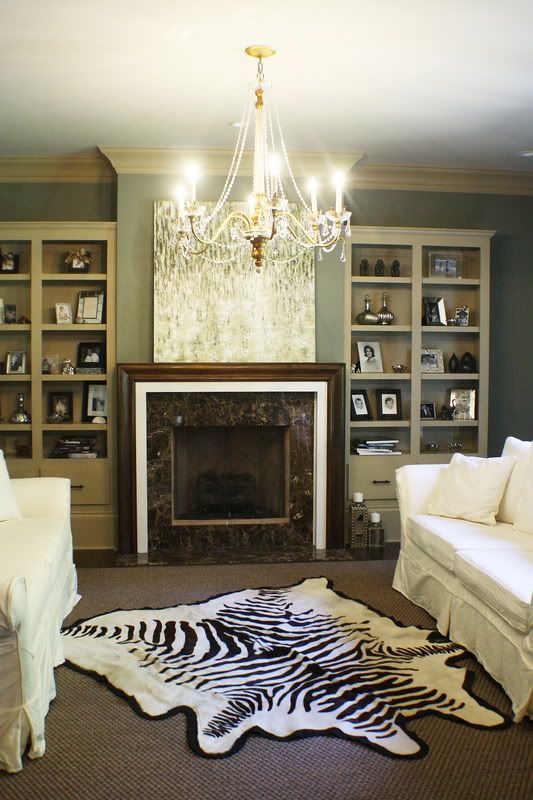 A very pretty chandelier, in a very pretty, elegant, and stylish room - except that gold was a lllliiiiittle too gold. More on the yellow side.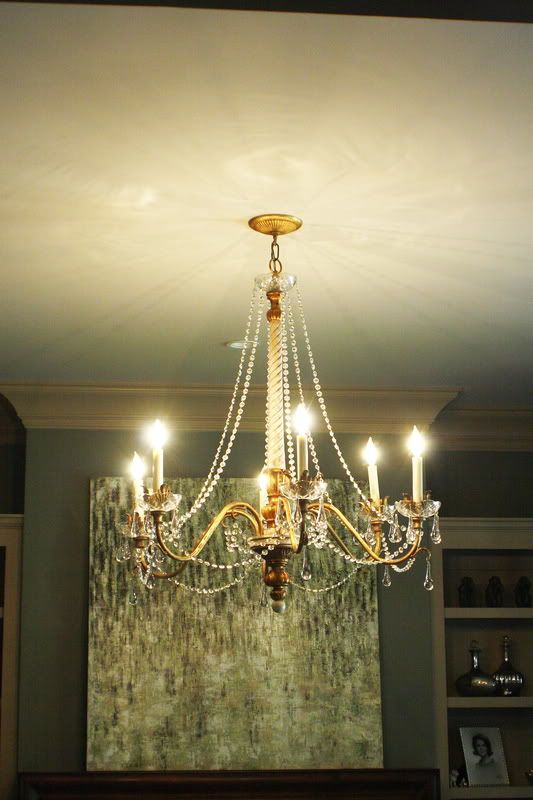 Too yellow. No bueno.
So, in I came, to tone it down a bit. We thought an antiqued silver would be much prettier in this space - see all the silver that is on the shelves?
I used two types of metallic craft paint to achieve the look I wanted:
Folk Art's Metallic Pearl White and Anita's Silver paint. I like the Pearl White because it's more of a true silver, and I liked the Anita's for this project, because it's more of a pewter. I mixed and matched them until I got what I liked.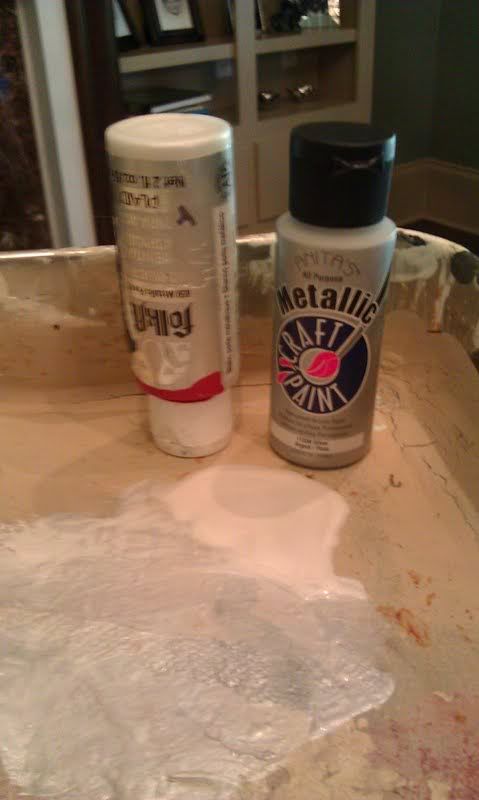 After I let the metallic layer dry, I went in with brown glaze and dirtied it up a bit. Here is the final result:
Much calmer!
(and much cheaper than buying a new light fixture)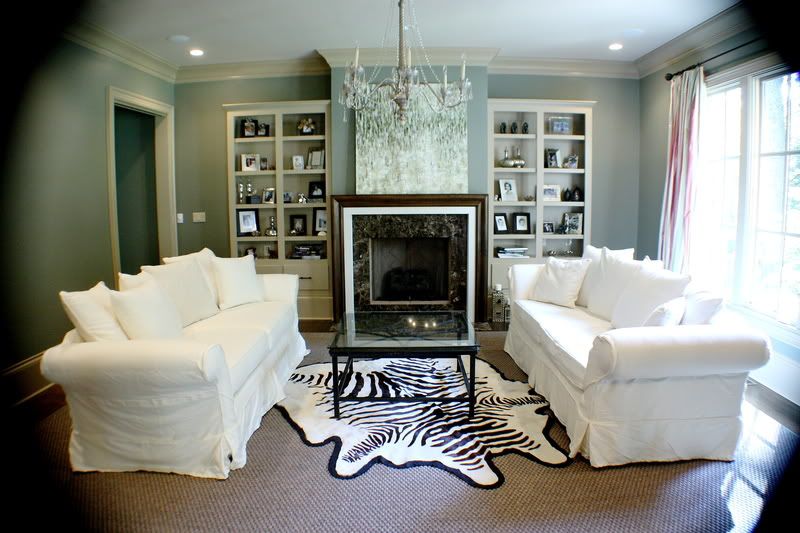 So much better in the space, don't you think?