Remember when I
painted my Ikea bookshelves
a little while back? It was SO difficult to get paint to stick to them. I ended up having to use Kilz oil-based primer for the first two coats, then I was able to paint them with a latex paint. Ikea furniture seems to have some kind of crazy repellent for paint! Anyway, I was expecting to have the same thing happen when I painted my
Lack
floating shelves, but it didn't. I have had these things for a few years now, and I was about to get rid of them...
they looked like this before I painted my room: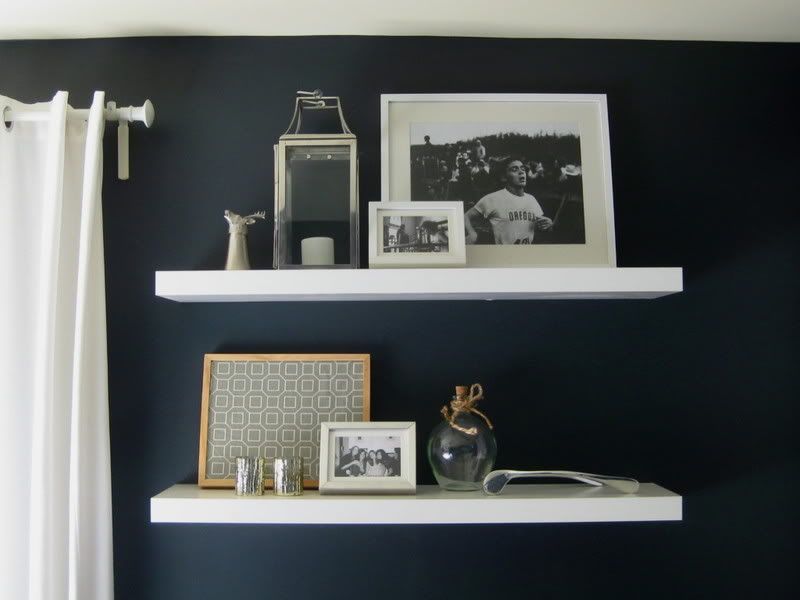 I decided instead of giving them away, I'd try painting them. I did do a thin latex primer coat first! Then painted them on, and they are a-ok.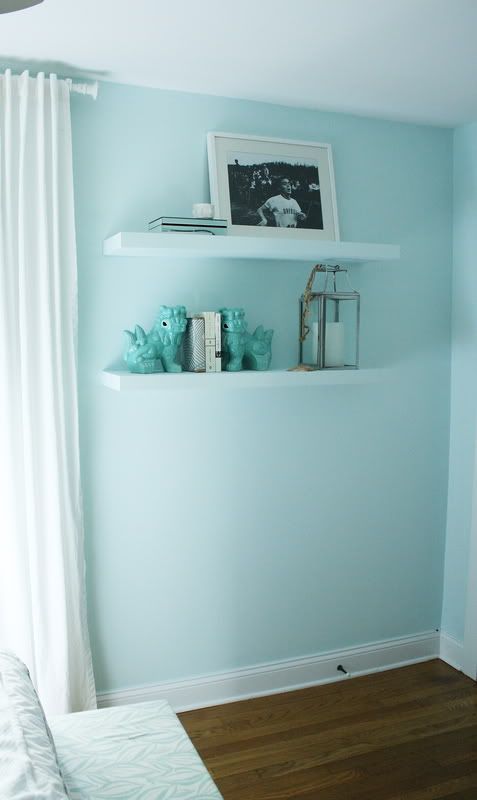 Much more blendy-inny.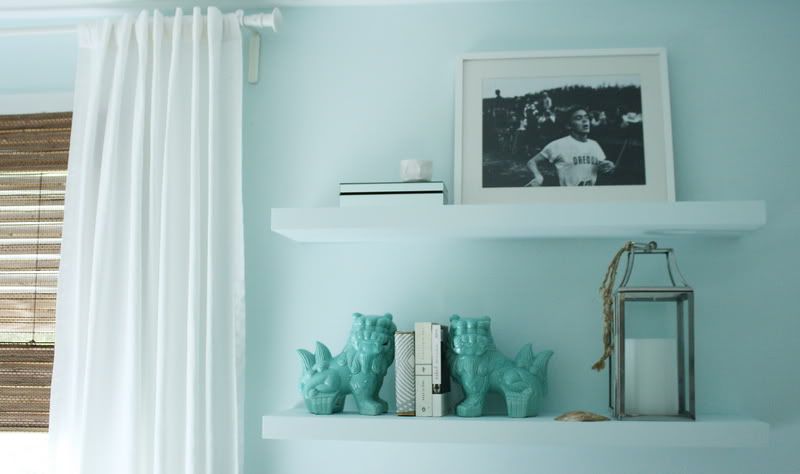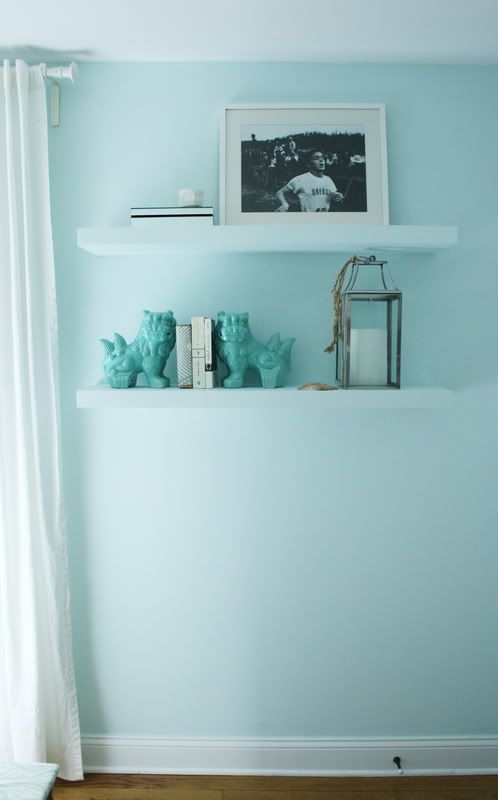 you may have noticed the cute turquoise Foo dogs...I know that they're majorly trendy, but I wanted some for a while, and I found these in the perfect shade of blue at Homegoods...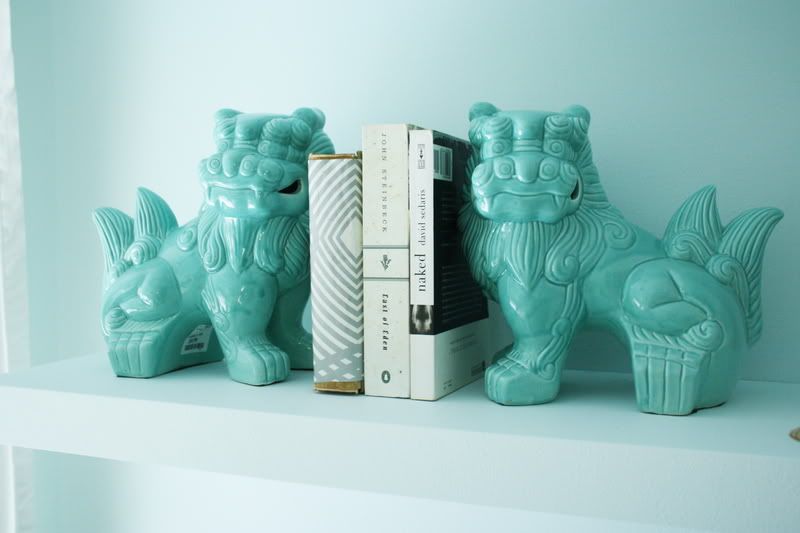 They make me laugh and smile. :)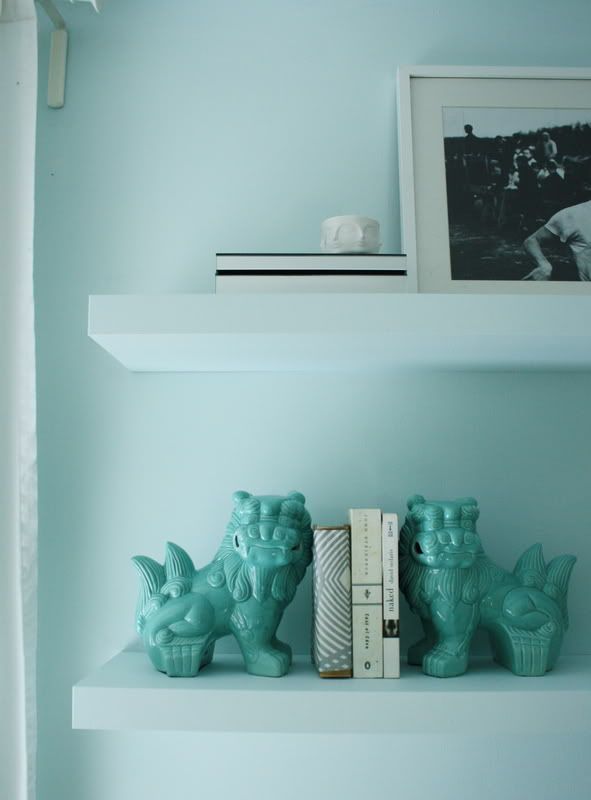 You know what else was surprising? I thought painting over my dark gray-black walls was going to be a nightmare, but turns out it was incredibly easy. I bought the
Valspar
paint and primer in one at Lowe's, and it seriously covered it in two coats. Impressive!