Soooo, I did this last night:
I wanted to make a new stencil pattern, and it's very similar to
this Madeline Weinrib rug
pattern (I adore her textiles...who doesn't?). It took about an hour...and yes, it's an accent wall. I'm notorious among my friends for "hating" accent walls, but somehow, when it comes to stencils, I'm down with 'em.
And, as you know, sometimes I just get bored and/or have to do something that I come up with.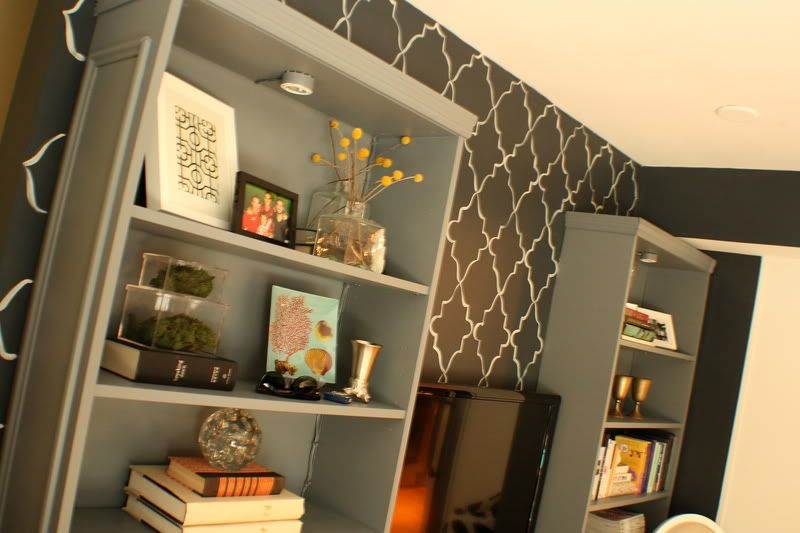 you like?