Like I mentioned yesterday, I went to DC this past weekend to visit my brother. We did a bit of shopping, and I ended up picking up this cool old mirror from
Miss Pixie's
:
I'd had something exactly like this in mind for above our new bed, so I knew I had to pick it up (plus, souvenirs that are actually pretty and useful are quite nice).
You can see (barely) in this photo that the mirror is convex, which I love. I took some Windex to her, and she shined like new (well, almost new -- there are still a few "age spots", which I like). Next, I wanted to change the frame.
It'd seen better days, plus I'm going with more silvers in this room than golds, so that was what needed addressing asap!
I flipped it over, and took the nails out of the back with some pliers. Next, I carefully removed the mirror.
I had this Valspar "Brilliant Metals" silver spraypaint on hand already, so I sprayed it down with that outside.
Afterwards, it looked like this. Silver, but too bright. I decided to address that with some glaze and black paint. I actually made a video of this for you guys, but I could NOT upload it onto the internet. So annoying!
Anyway, I used a tiny bit of clear glaze and a dab of black paint to antique it a little bit. I rubbed my concoction into the grooves and bevels, then smoothed over it with a paper towel. It creates a more patina-ed, old appearance, versus the bright shiny metal that the spraypaint gives. After that I put the mirror back in, and voila!
here it is: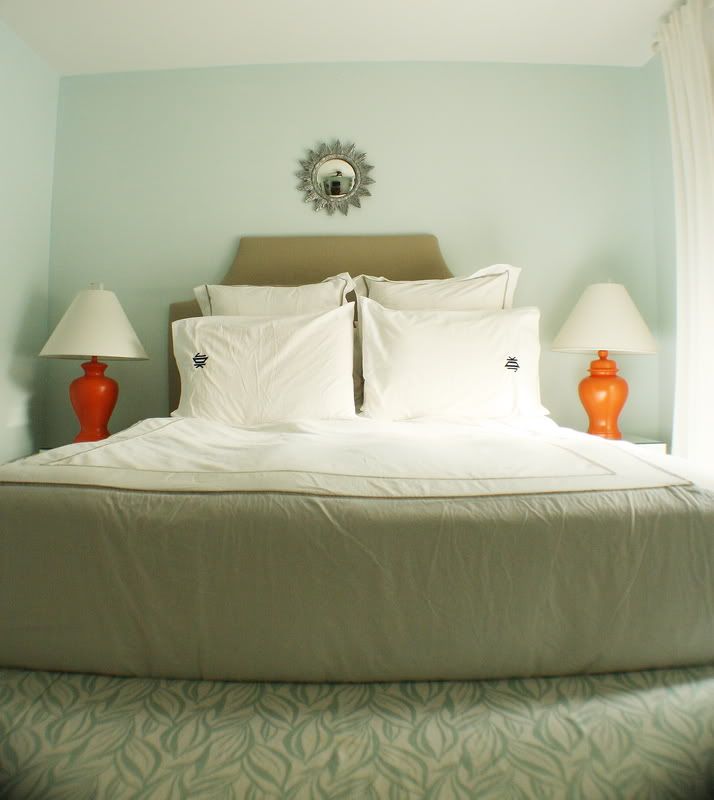 I love it!
It adds the perfect amount of sparkle over the bed.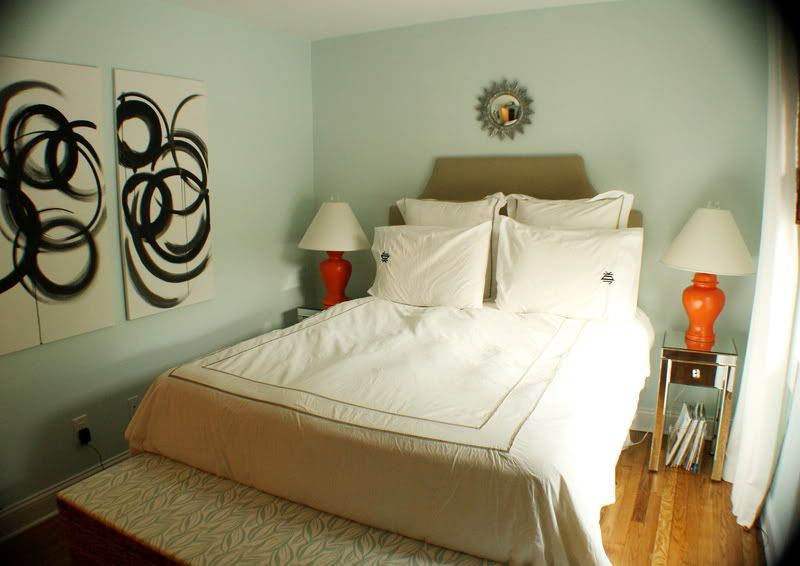 here is a wide-angle view of the room. It's coming along -- still a little to do.
I haven't blogged about those embroidered, monogrammed pillow cases, but I got them on etsy at
this
shop. I got them in black to tie in with my crazy, graphic,
black and white paintings
.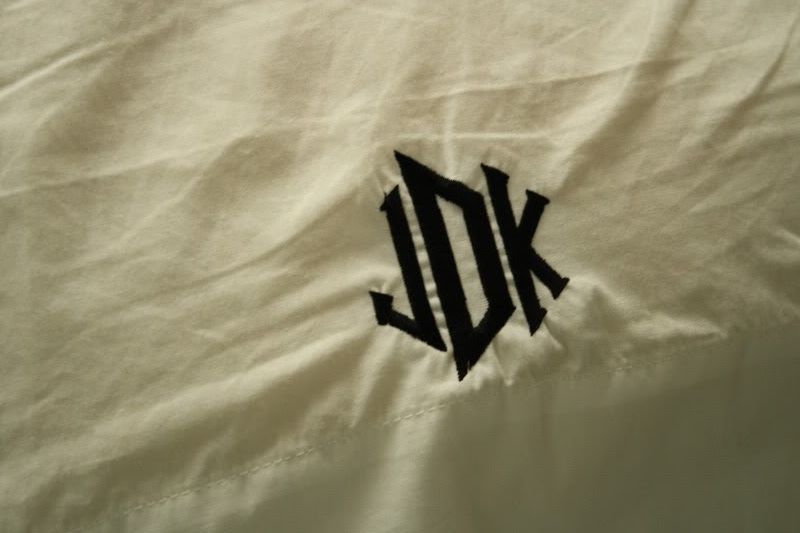 (BTW: it is funny to have things monogrammed in a "couples" monogram. And by funny, I mean dumb. But I did it anyway.)
I know - I need throw pillows. But, I enjoy redecorating and having empty, open, blank canvases for a bit. I'm planning to buy a couple of Snow Leopard printed ones.