When I decided to
paint my room
this pale, pale aqua color, I knew all along that I wanted orange lamps in my bedroom, too. I haven't found the exact lamps I want, so of course I decided to DIY something instead.
Conveniently, soon after painting my bedroom, I found two ginger jar lamps at a thrift store. They weren't an exact match, but they were the same height, and I knew, when painted, they'd be practically twins. Plus, it was 50% off day at the thrift store they were at, so they were only about $6 for both!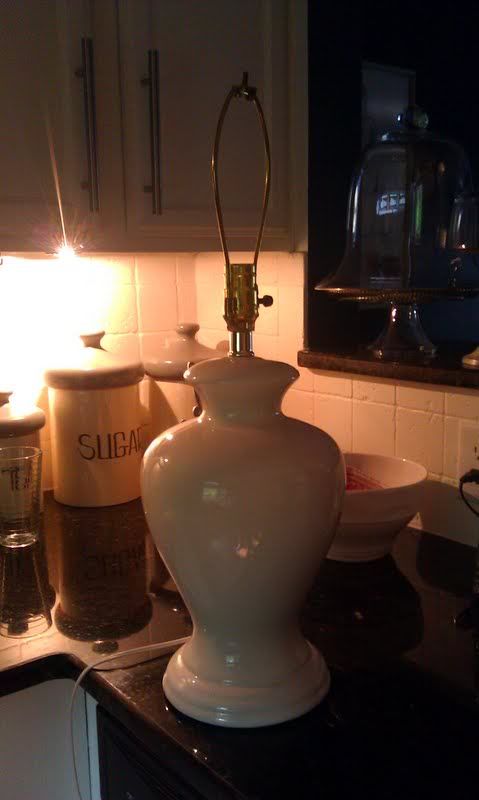 I bought one can of spraypaint at Home Depot - Rust Oleum's "Orange", and spraypainted them (on left), but it was unfortunately to dark and reddish. It bothered me for a few days until I finally went and bought a different color orange - Krylon's "Pumpkin Orange". Much better.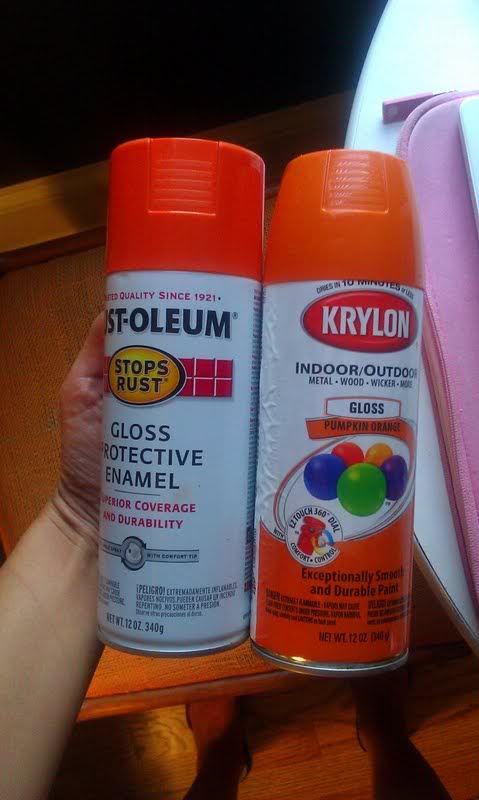 ta da!
I bought two Coolie
lamp shades from Lowe's
for them, and attached the
DIY lucite lamp finials
I made a while back. I've grown a little tired of seeing barrel lamp shades everywhere all the time, so I was craving a change. They're slightly 80's, but I like them :)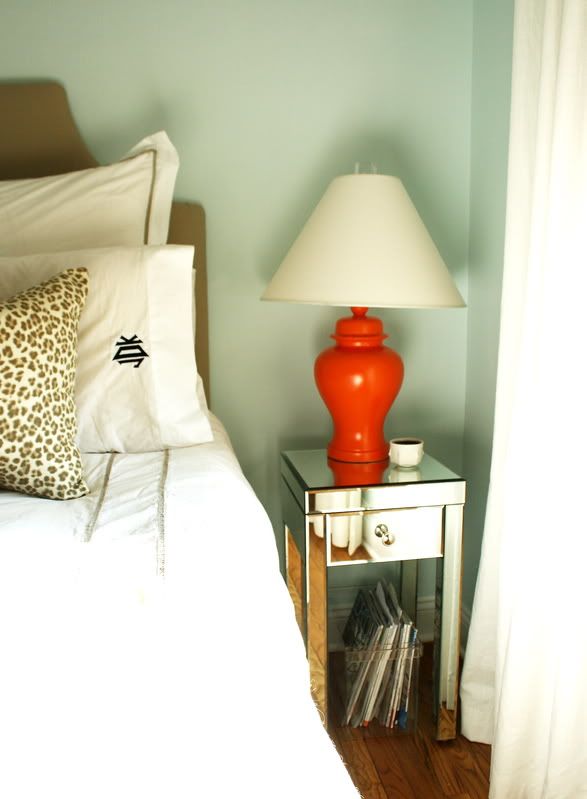 See? You can barely even tell they don't "match" now! I do want to spray them again with a high-gloss finish, but I haven't gotten around to it yet. I did, however, get around to purchasing those
Snow Leopard pillows
though, and I love them!