Hello! Hope everyone had a great weekend. I wanted to share with you a photo of
Jenny's kitchen table
, which I recently saw again when I was at her house working on something else. She's decorated around it, and I thought it was so cute that I needed to show you guys. Here is the "before" and "after" from when I painted it last summer - it's one of my favorites of all time!
before: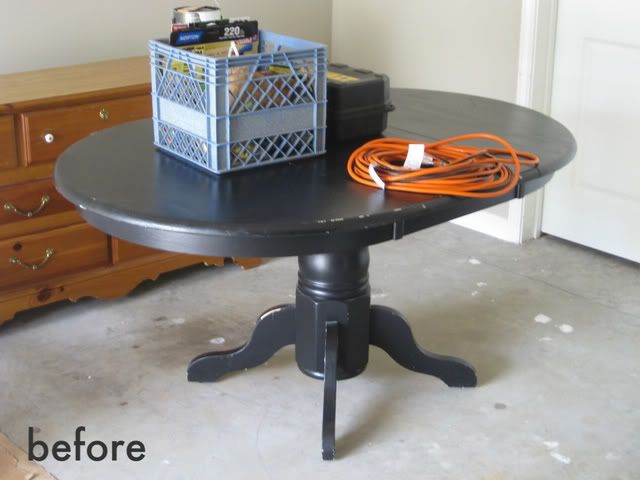 Jenny and her husband bought this big table off of Craigslist, then stripped it, and I did a "farmhouse" look to it.
before of the chairs: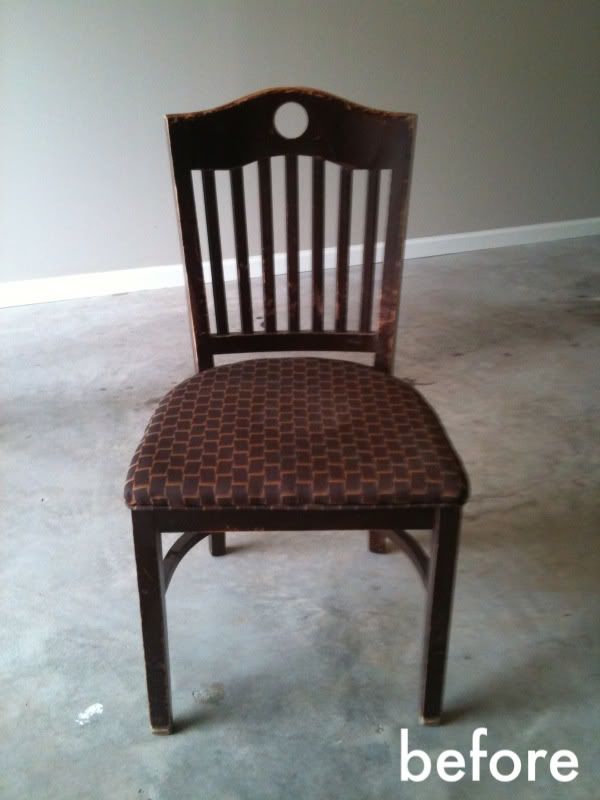 Jenny bought the chairs off of Craigslist as well, from a restaurant that was going out of business.
Check out the "after"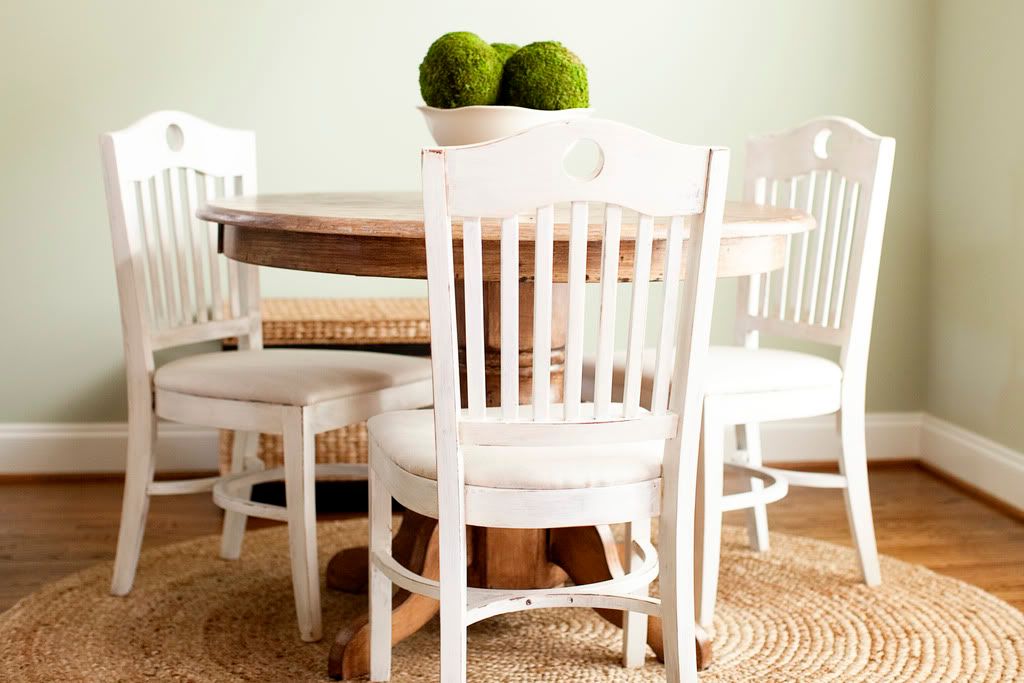 And, here's what it looks like one year later, in the same space:
cute, huh?