Hello! I'm back from a long weekend in DC, visiting my brother and his girlfriend. I'm really excited to announce that my master bedroom was featured in the brand new House of Fifty magazine! The Fall issue is out today, and it is really fantastic - lots of color and pattern, which is my favorite. Please
go here
to check out the whole issue, and my room is on page 15.
My bedroom (well, before
I recently painted over it!
) is in an article about wall stencils - one of my favorite tricks o' the trade. My handmade "Moroccan" stencil is on display in this issue - thanks to
Ms. Lakeitha
for a great write-up!
Later in this issue, there is a little more inspiration from me in in the article by
Danielle Oakey
on "How To Create a Beautiful Room on a Budget". Danielle used the same marbled paper art poster that I used in my house in the bedroom!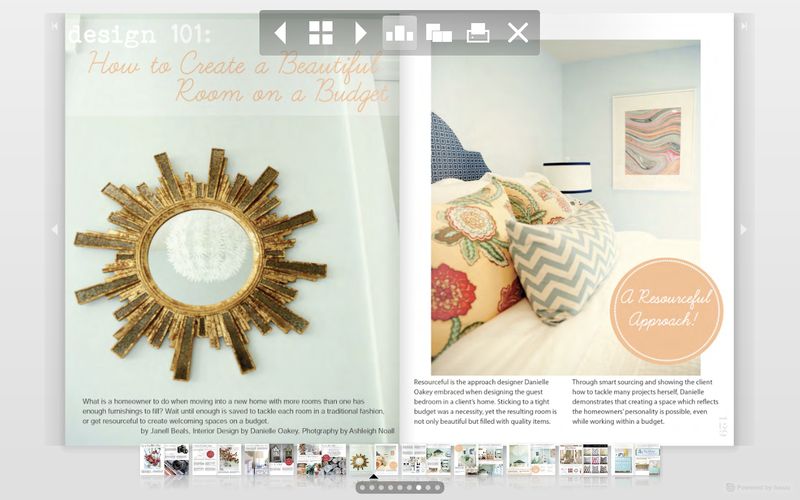 see?