A few days ago, I helped a client out with a table that she'd bought from World Market. The
chairs she purchased
were from Restoration Hardware, and the two just weren't matching as nicely as she'd hoped.
The table was stained in a dark color, and looked like this: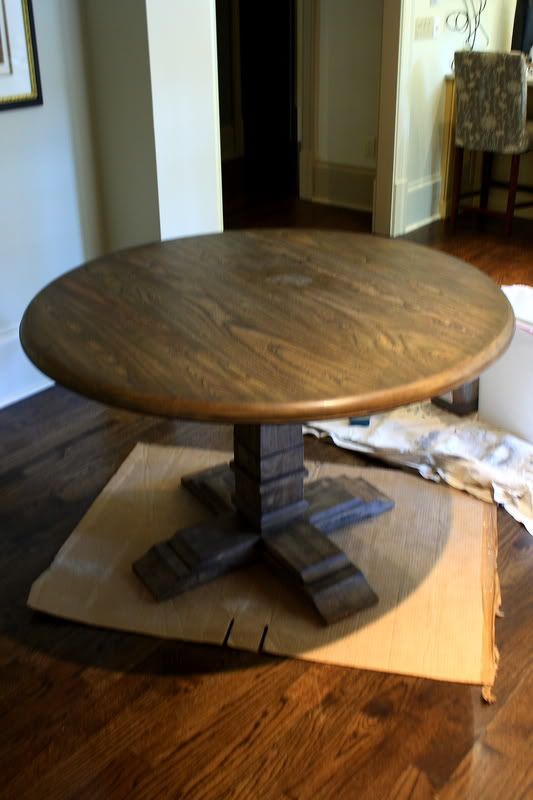 Not bad, but it needed more of a gray wash on it to complement the chairs better.
I mixed up a little gray and white (The MyColor line at Lowe's in "Griffin" and "Gardenia"), with a little glaze, and brushed it on. This is what it looks like when I apply my glaze: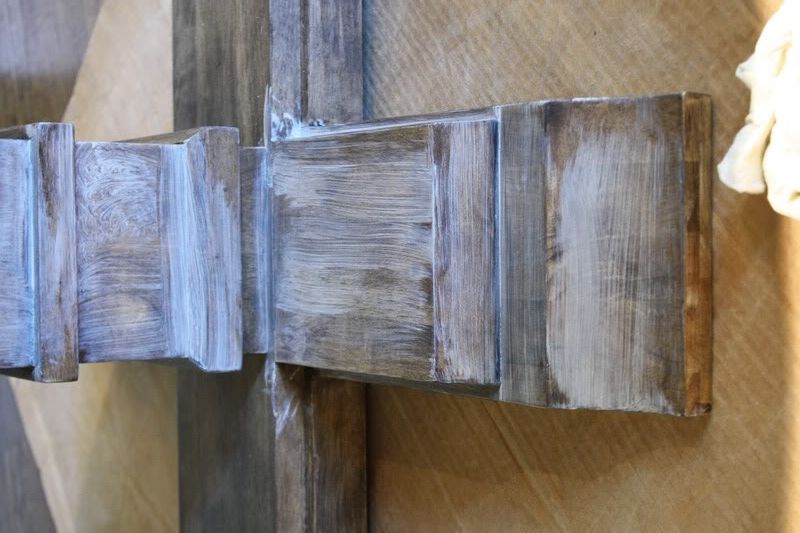 As you see, I roughly brush it on in the direction of the woodgrain, then I take a painter's rag and brush it lightly back in the direction of the woodgrain again. You don't want to wipe it completely off, but you are trying to get rid of those brushmarks. I definitely wanted it to stay in the bevels and corners.
The base of the table was actually a little bit more "in line" with what my client wanted, but the top of it wasn't. I ended up doing about 2.5 opaque layers on the top, and just 1 on the bottom.
here it is when I was done:
The woodgrain is definitely still the star, but now it is toned down with the gray wash. Much more "Restoration Hardware" than before!
I used a few layers of wax sealer to top it off.
See how it goes into the woodgrain?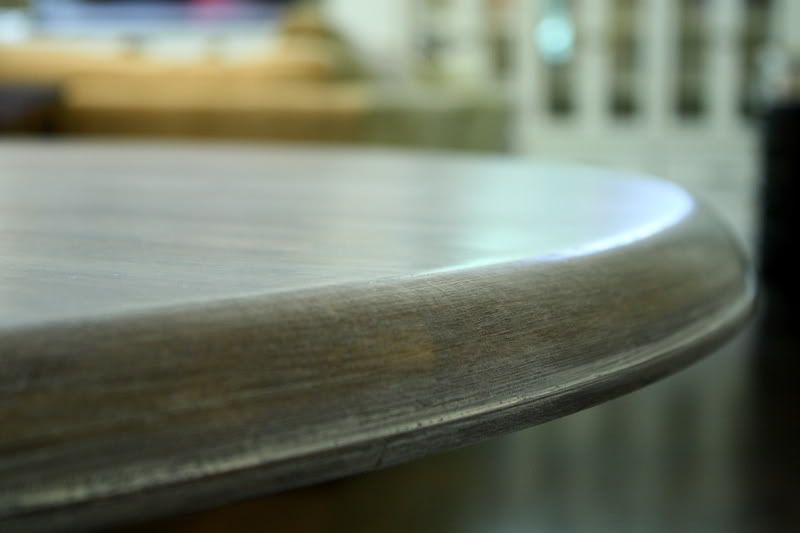 here is the base (sorry it's so out of focus):