We've all see a thousand pieces of furniture painted on blogs, but I never get over how fresh and new a nice paint job makes an old piece of furniture look. When buying something second-hand or if it was given as a hand-me-down, it makes it feel like a completely different piece of furniture. Such was the case with this old dresser I painted for a client: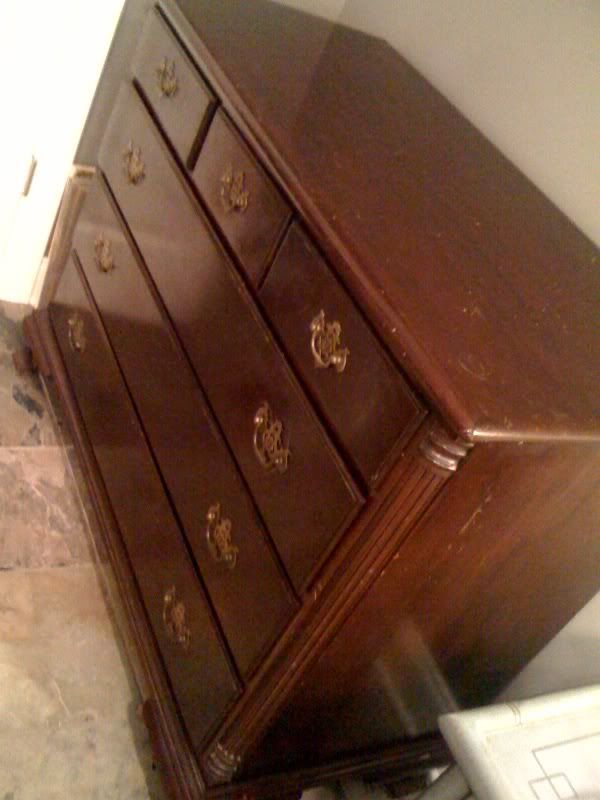 It had lots of scratches and "dings", so I did a bit of wood-filler filling, and a little sanding (don't want to sand too much, or the old finish will come through way too easily). My client had a photo of a dresser from a store that she wanted to match, that had a clear white primer coat, under a gray topcoat, so that's what I did: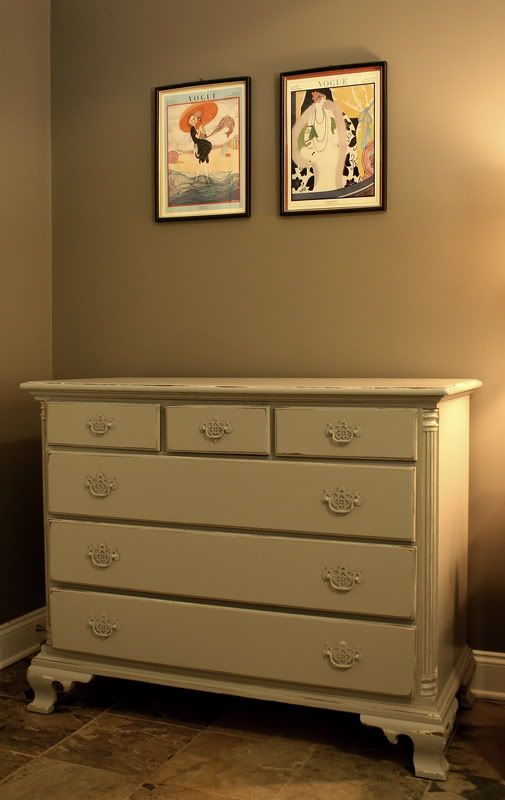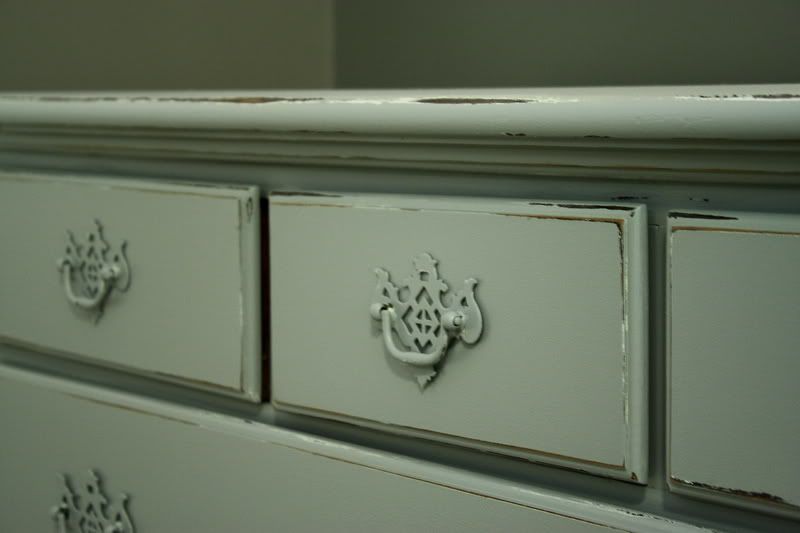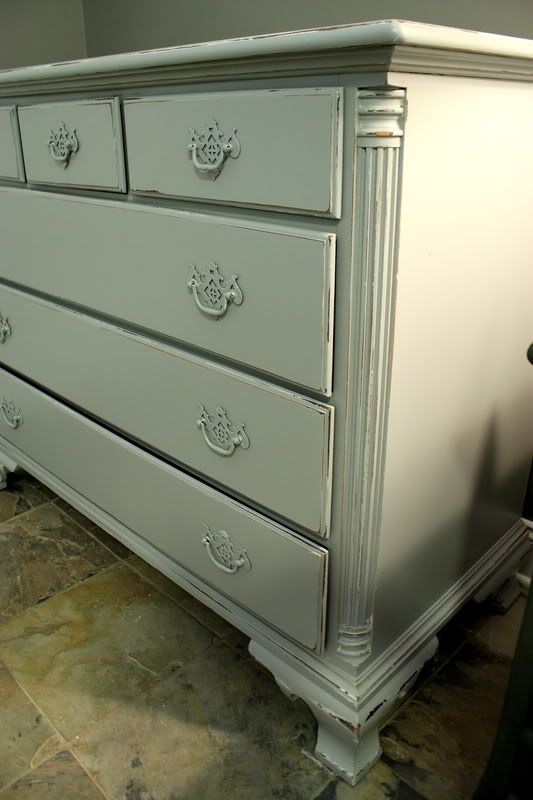 I also ended up painting the pulls:
I know a lot of people are usually interested in my painting process, and it varies from piece to piece (I go with what I feel is best for the wood). For this piece, this is what I did:
1. light sanding
2. fill holds (wood filler)
3. cover wood filler spots with layer of primer (keeps it from seeping through, ruining the finish. if you don't do this, you will get weird splotches in your paint finish from the wood filler)
4. all-over primer
5. used a satin paint from lowe's for the base (don't remember name of color, sorry!)
6. sanded the edges for "distressed look"
7. all-over wax finisher