Last week, I completed this lamp makeover for a client. She'd inherited this lamp, but the finishes on both the shade and base had seen better days!
She basically gave me free reign with it, but decided she'd like a monogram on the shade, and that the colors should be neutral.
here is the "before" shot: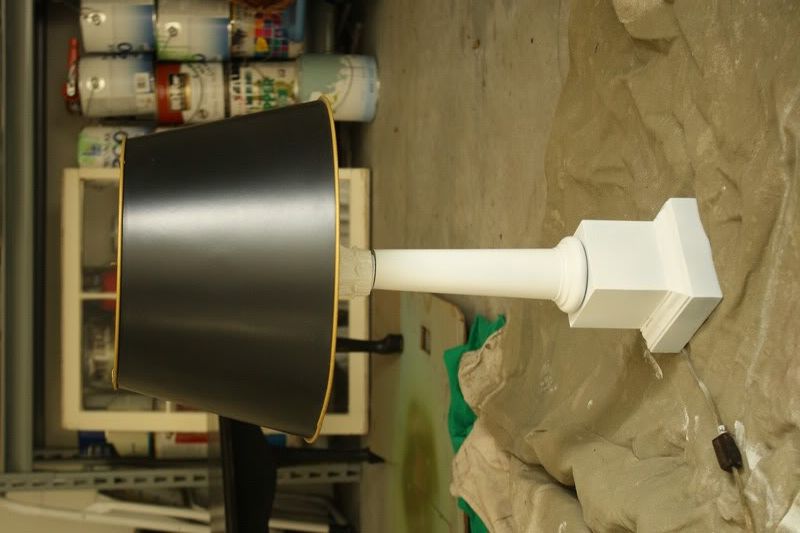 She'd already spraypainted the base white (with intentions of painting it herself).
Here is what I came up with: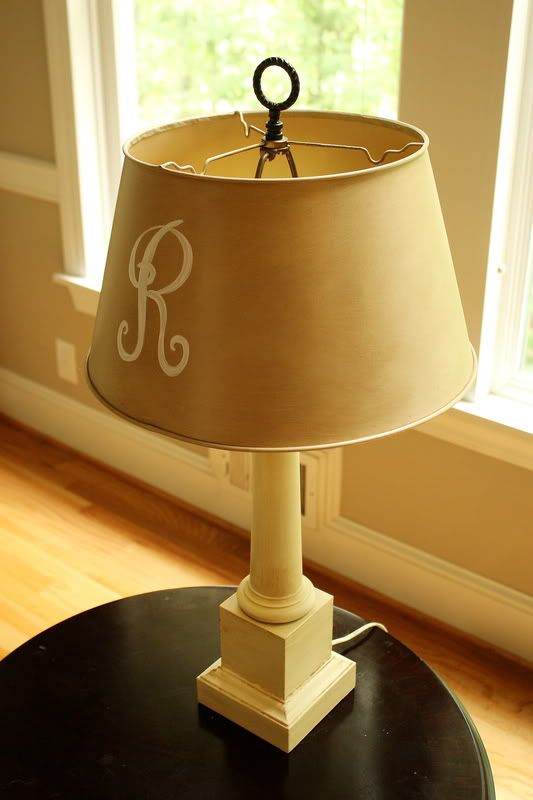 I painted the base of it ivory, then rubbed on brown glaze to antique it a bit (I thought it would go nicely in the crevices and cracks on the detailed bits). For the shade, I spray-painted it a color called "Almond" (by Krylon), then I glazed it in a circular motion. I did about 3 coats of light glaze, to give an almost leathery look. I spray-painted the shade, because obviously you don't want to have brushmarks on a shade, or it will look way too "DIY"! At the end, I hand-painted an "R" on for the monogram. I just free-hand painted it.