Last week, I painted a hope chest for sweet little Charlotte. You may remember
this project
, and
this project
that I did for
Charlotte's mom
, so I was excited to come back and complete another commission for them.
Jenny bought the Lane chest off of Craigslist, and it was Charlotte's 1st birthday gift. How sweet! Here it is before I got to it:
Like I said, the wood and craftsmanship is the highest quality, but the finish that had previously been painted on it was orange and glazed -- it did not fit into Charlotte's room decor at all!
here it is after I painted it: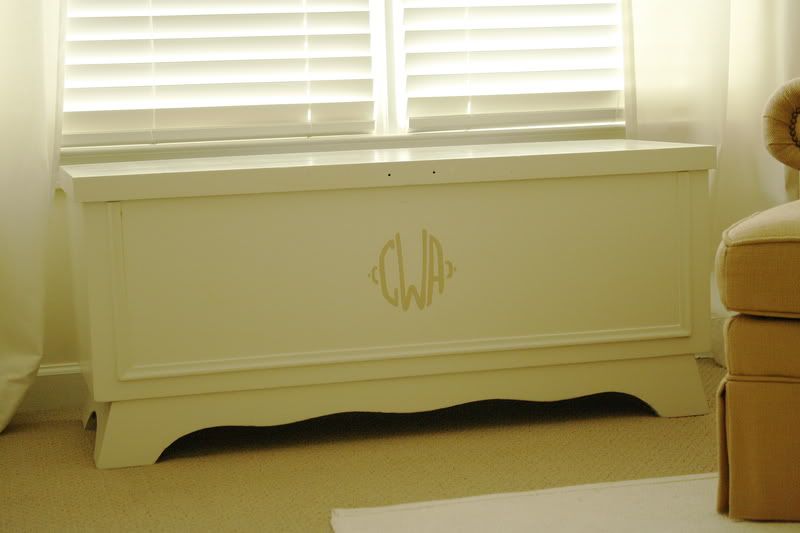 It is Benjamin Moore's "Dove White", and I painted the monogram in a khaki color.
I freehanded the monogram in with a watercolor pencil, the hand-painted it.
Charlotte is the smiliest and sweetest (just like her mom) baby I've met in a long time. Happy Birthday, little lady.