A while back, after my
dad and I installed
the two Ikea bookshelves in my living room, I decided I wanted to add trim to them, after seeing
this post from Little Green Notebook
. I painted them a long time ago, but I still felt they needed a little upgrade, so last week, on a whim, I decided to add trim to the tops, bottoms, and sides.
I'd never added trim to anything before, so I used a online tutorial and my brain to figure it out. Admittedly, it's not the best sawing job, but a little bit of wood filler and paint helps to disguise that. All in all, I'm really happy with the way it turned out - my bookshelves look much more like real "built-ins", and less like cheap-o Ikea furniture.
I bought 3 types of trim at Lowe's - I had no idea what type to buy, but you can kind of figure out which is meant for the base, and the top, and the sides. I bought 2 pieces of trim for the top parts, one for the bottom (since
my table skirt
kind of covers up part of the bottoms), and two for the side trim that I did. I just used a little hand saw to saw the pieces.
here it is before: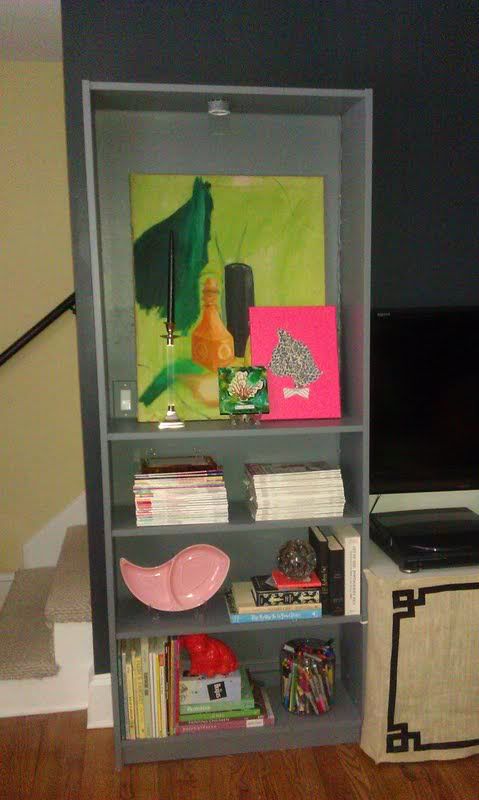 And, after I added trim, but before I painted it (I also put the top shelves back in):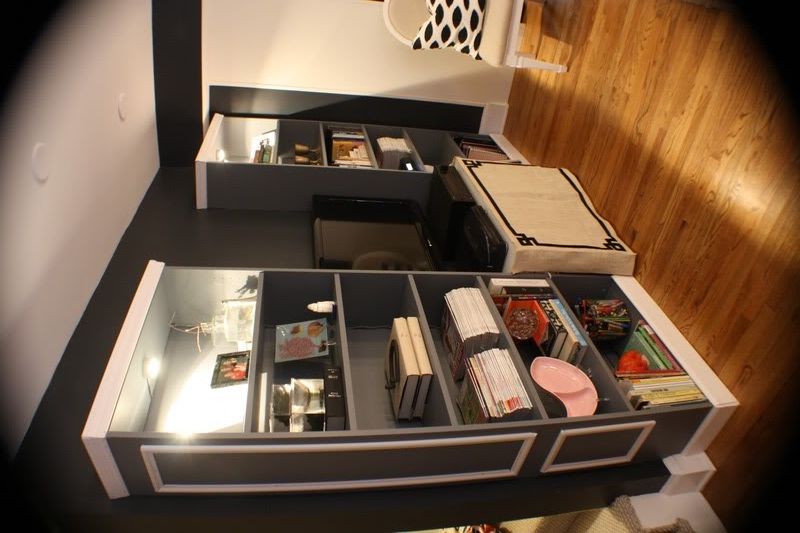 and, after: