a couple of days ago, i completed this little dresser makeover...
here is the "before":
a little boring, but you can tell that it has great potential!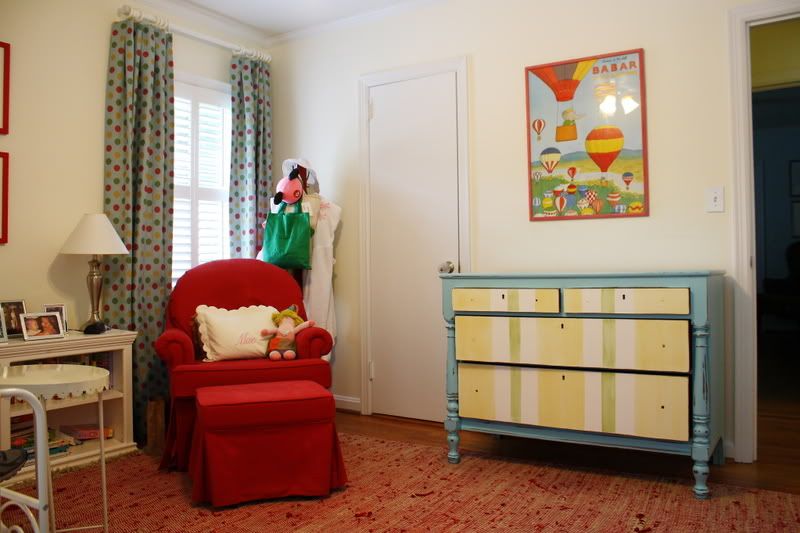 after!
we drew inspiration from the fun curtains. the blue is a few shades darker than the blue in the curtains, and i did a light stria for the stripes, instead of full-on blocked color. a little softer for a little girl's room. my client will be putting
these knobs from anthropologie
(in silver) on the dresser when it's all dry.
*** update! my client just sent me this photo of the dresser with the knobs on it now - so cute! ***