this week, i completed my first-ever star wars mural. we wanted something that was a little more muted and calm than your average mural or decal. a "classier" version, if you will. here is what i came up with!
yoda and a storm trooper: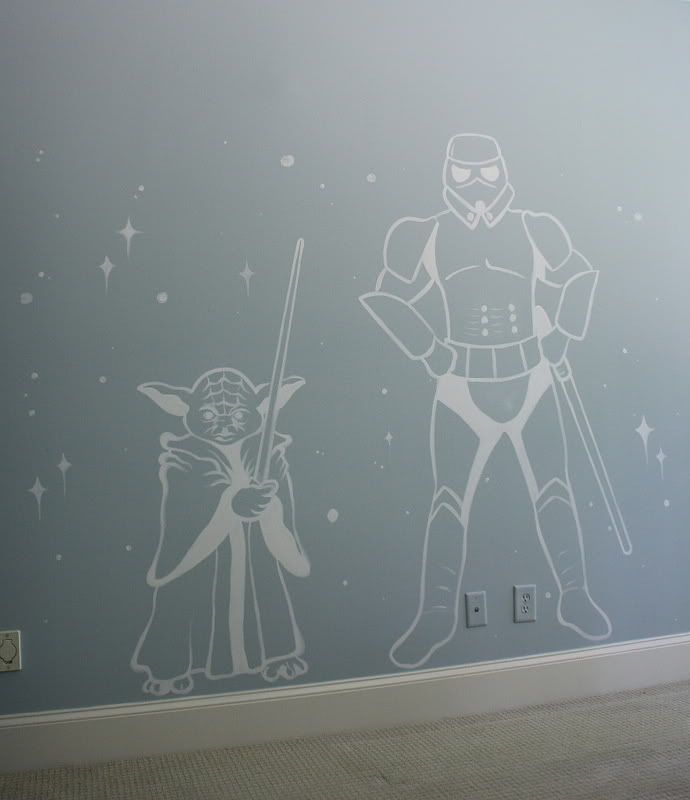 we tried to convince him (the little boy whose room this is in) to go with something "cuter" (like chewbacca or c3po), but he was pretty insistent on the storm trooper! hah! oh well...we have a little mix of "good" and "evil" :)
i googled to see how tall yoda should be - 3.5'. so he is about that height, and the storm trooper is a big, tall dude!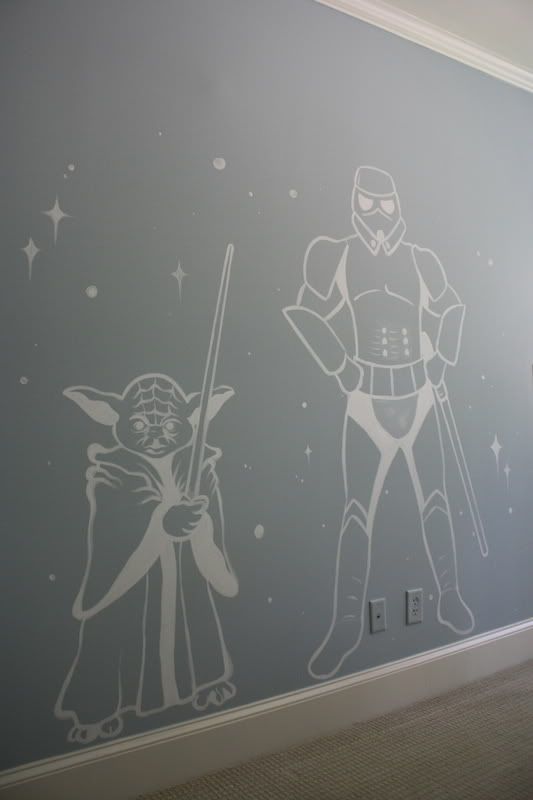 my favorite is definitely this guy: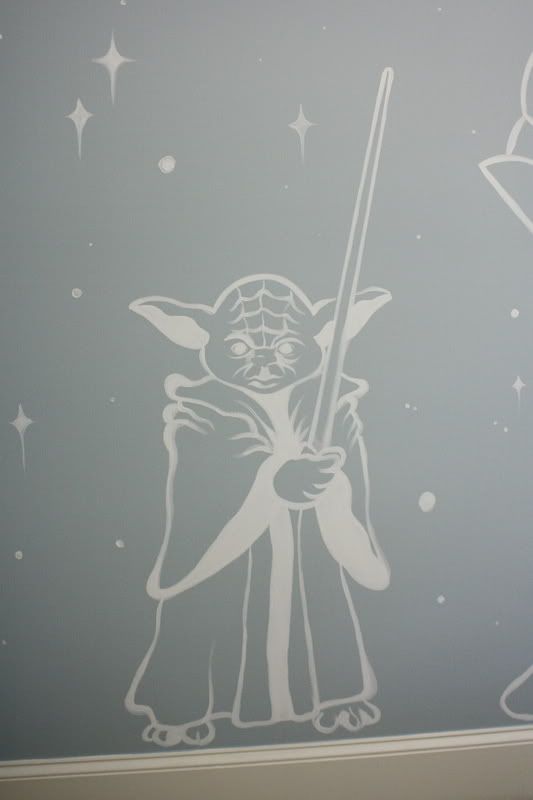 now i kind of want a little yoda in my living room.
(disclaimer - i know nothing about star wars, but i'm pretty sure that storm troopers don't carry light sabors. we weren't into having guns in the mural, though, and we wanted to make the fight fair, so we gave him a light sabor :))