last week, i completed this fun kitchen table and chairs makeover.
stacey has had the table for many, many years, and the chairs were bought from a local library sale. both were due for a makeover, and we decided to do something different and fun with them.
here is the before: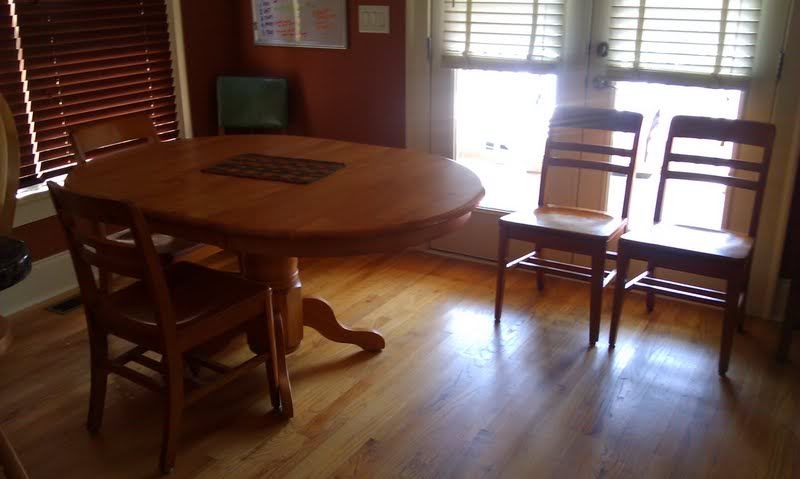 and the colorful after!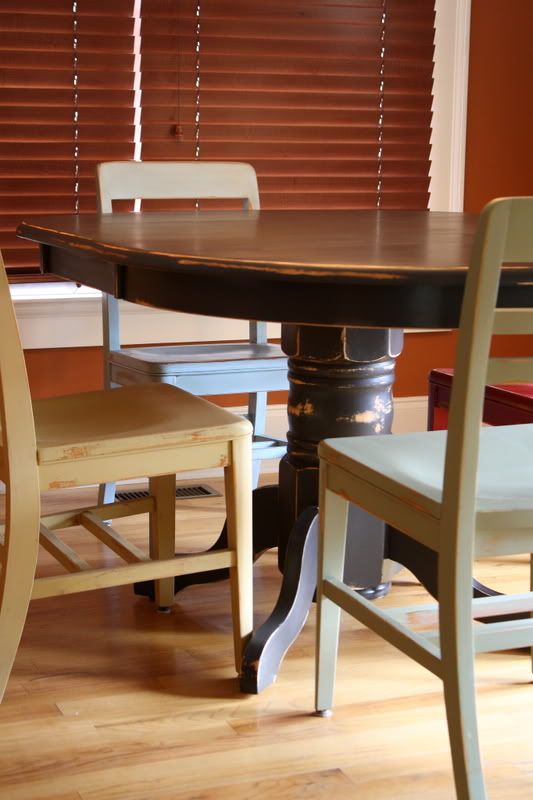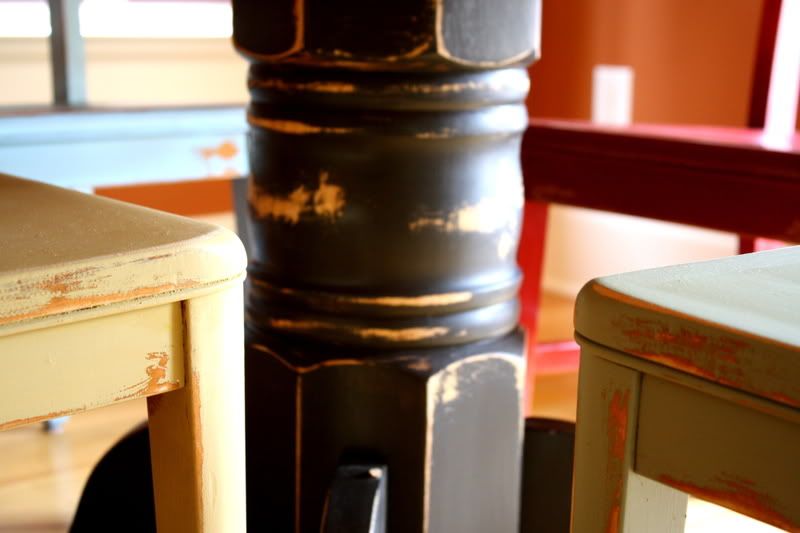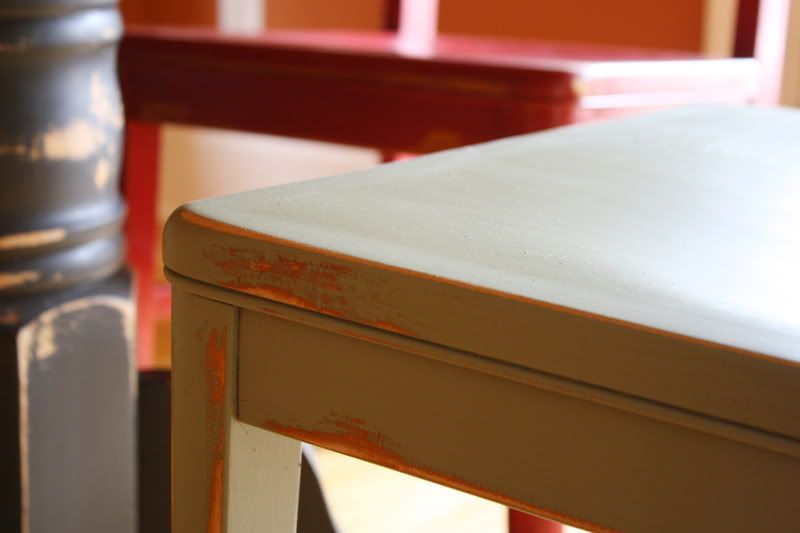 she sent me a photo of the table all ready for dinner tonight, and look how cute it is:
aren't the different-colored chairs fantastic with her fiestaware? i love it!