A few months ago, I worked on this nursery for a
dear friend
of mine. I loved how her nursery turned out, so I wanted to share it with you guys.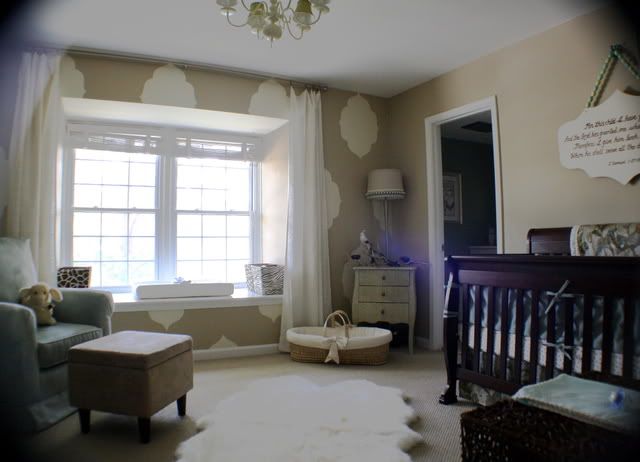 I love the neutral palette (with just a hint of blue, for the baby boy). Check out my Moroccan stencil in khaki and off-white: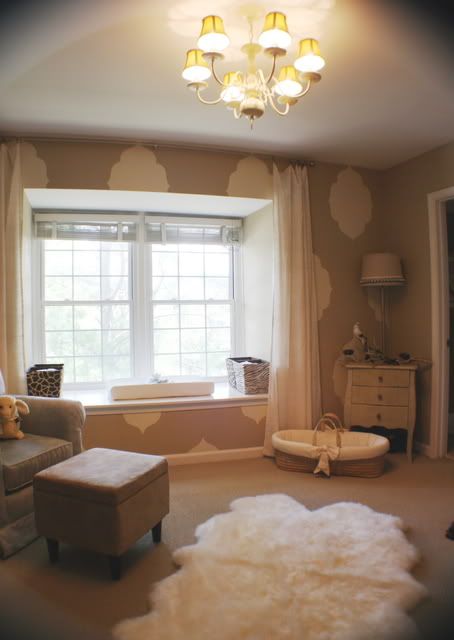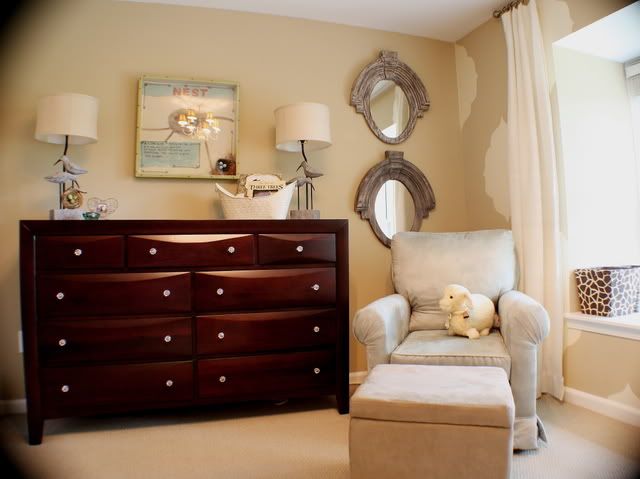 I adore the bird/bird's nest theme that Tasha picked out...
the "nest" painting above the dresser was purchased at the Dogwood Festival here in Atlanta, and was created by
Holly Hambric
k. Those adorable bird lamps are from Homegoods.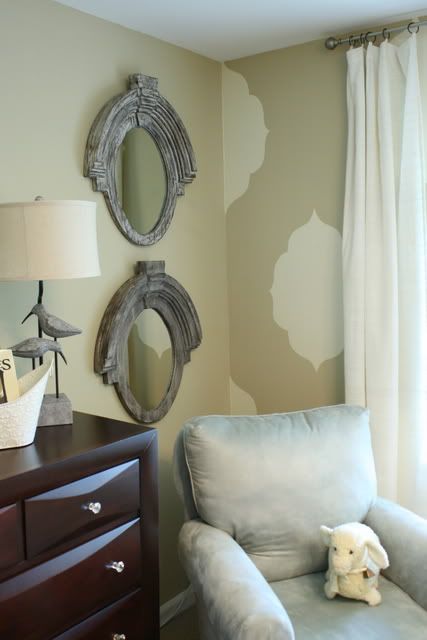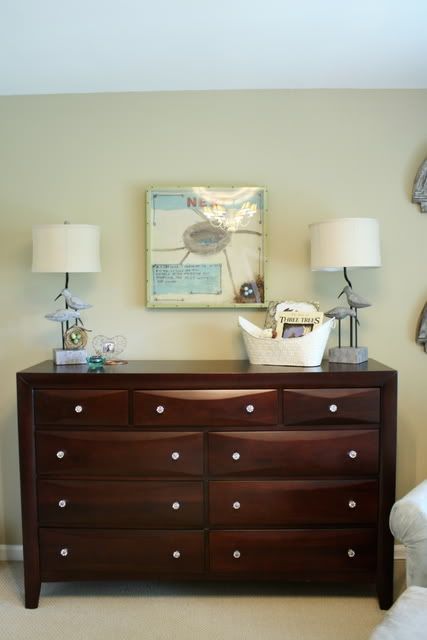 here is the other side of the room, where the crib is: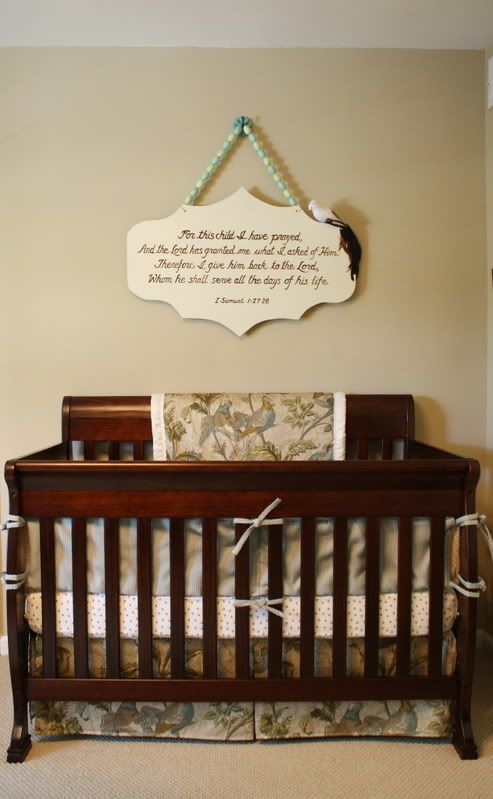 Tasha made the sign hanging above the baby's crib by tracing a drawing I did for her on a piece of plywood. Her mom then drew in the Bible verse, and Tasha added the sweet faux bird and egg "chain". A labor of love, huh?
here is another cute little decoration Tasha made: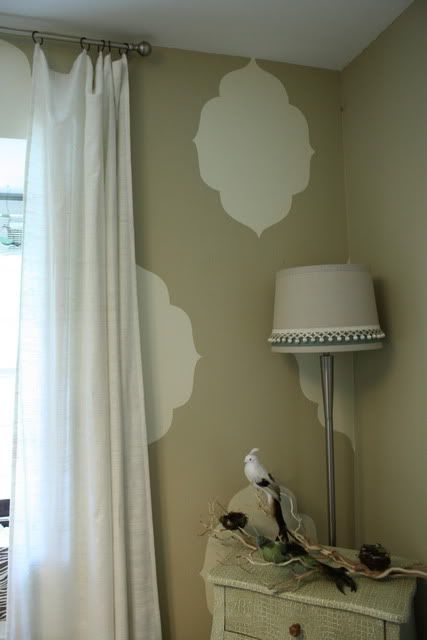 The Manzanita Tree branch was purchased online, and Tasha added the birds for a whimsical touch.