well, folks, i did it. saturday of this weekend, i spent the day doing absolutely nothing, so yesterday i felt the need to be extra-productive. i painted my bedroom walls & ceiling. i know i just painted my bedroom last year, but this is what i do -- paint and repaint. i spend a lot of time staring at design magazines and blogs, so when i feel inspired, i almost obsess over it until i HAVE to change it. it's crazy, i know.
anyway, i have a few photos for you to get a peek of what i did: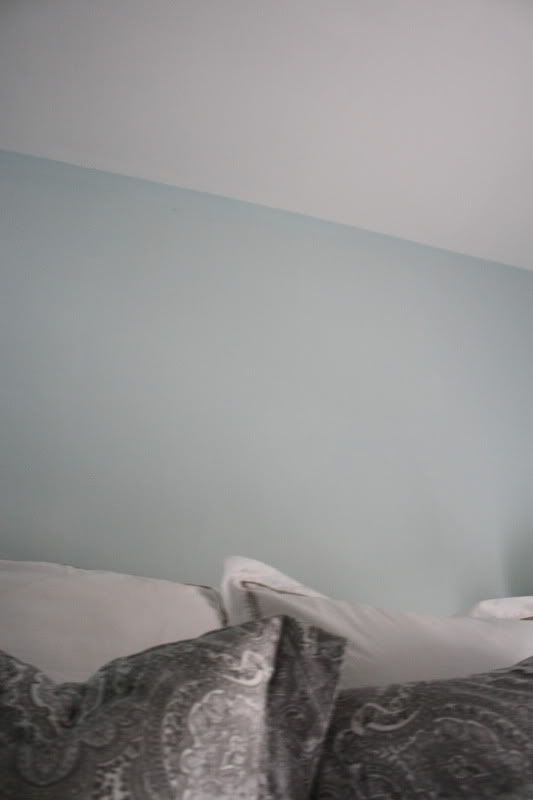 (i may have moved our downstairs end tables up to the bedroom...the turquoise ones just weren't fitting in up here, and they look cute in the living room now)
i was going to take down my ikea shelves (ive had these things forever!), but i decided to paint over them instead. i painted them the wall color, and now i think i really like them. they blend in nicely, give a fresh look to the shelves, and still provide a little display and storage area.
i have lots more plans for things to do in here, so stay tuned. i plan to build a headboard, so watch out for that project coming soon...