the past few days, i've been working on a nursery for a little baby boy that will be named maasai - after the african tribe. what a cool name, huh? his mom wanted to create a jungle-themed nursery for him, and that's what i did!
here are the pics:
i did a lion, elephant, a tree, some birds, and a giraffe...
i also painted the sky with some clouds!
the ceiling sloped upwards.
i love this guy: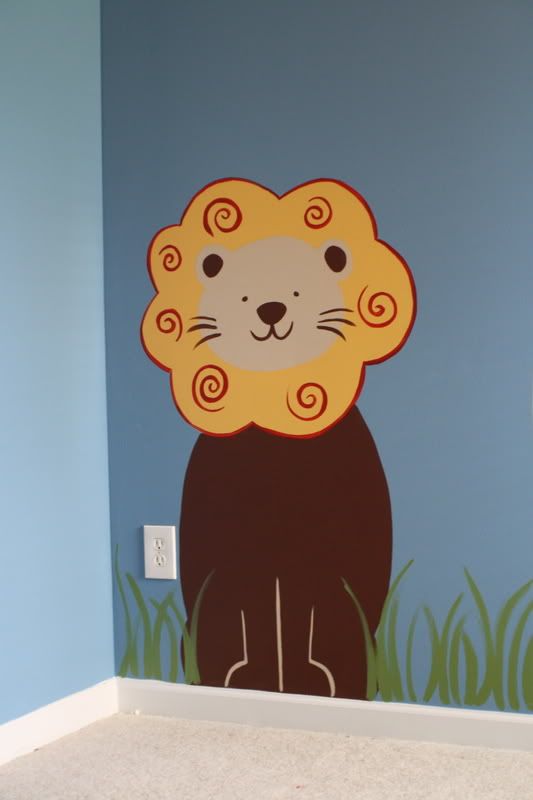 and this guy:
and this is the coolest part - the maasai tribe have a certain necklace that they wear, and my client wanted to represent it in the room. i thought it best to tie it into the look of the mural, so i painted it around the lightswitch in the colors i used for the mural: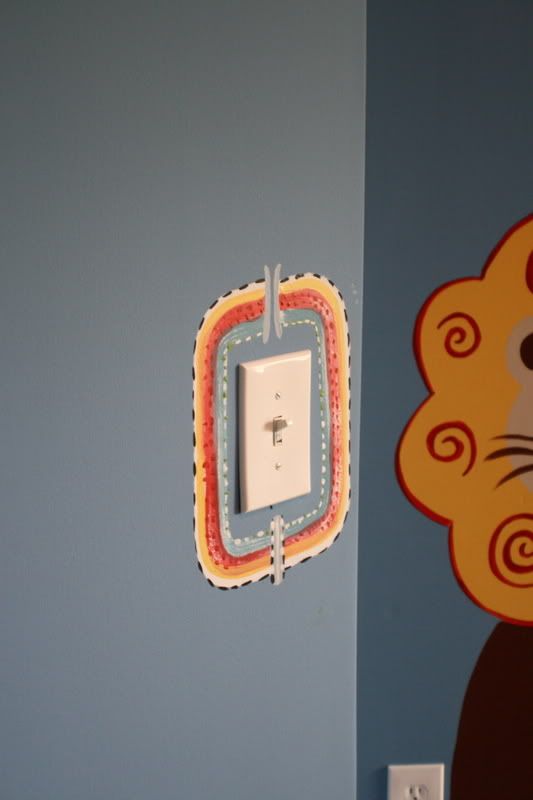 it's more of a decorative "frame" that is inspired by the necklace. i thought this was such a cool idea, and what a great learning tool for the baby.