by now, you guys have seen many different colorways of my moroccan stencil (handmade by me for
this clien
t). i did a new pink-on-pink version last week, though, that i just had to share. the base color is "ballet slippers" by benjamin moore, and the pattern is "potpurri". i really love the fun combo!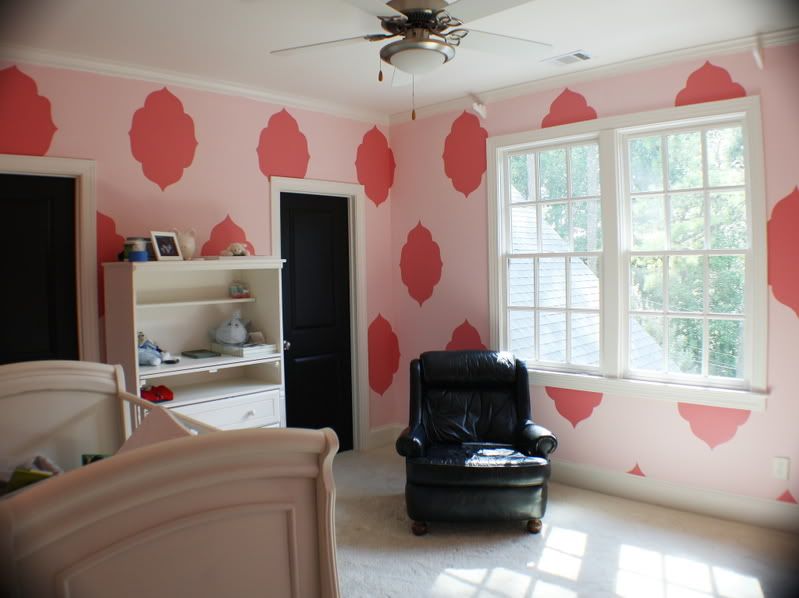 if you are curious what my stencil looks like, here it is: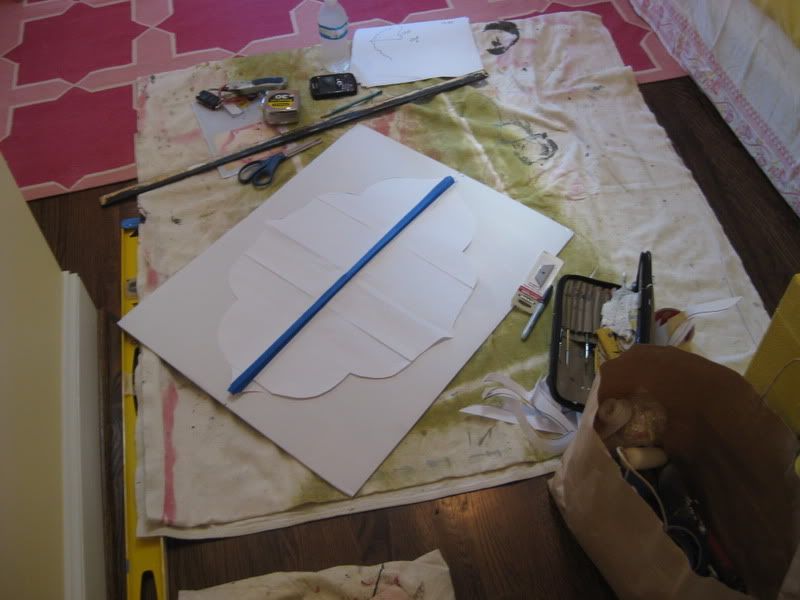 obviously, this room is far from "finished" but look at the fabric sample for the bedding:
i love it! this baby girl's mom has great taste, so i'm sure the room will be extra-chic when it's all said and done - and hopefully i'll have a photo of it in the future!