I just finished a painting for a client, based off of
examples she sent me from Ballard's
and a couple of other places. She wanted calming blues and greens, with a touch of yellow.
It's an inspired landscape - or maybe more of a seascape. Depending on the way you look at it, I think it can represent dusk or dawn, and a rainy or a pretty day.
I did lots of processes on this piece, including placing it out in the drizzling rain for a little while!
(after the rain)
this is my little container of a blue wash I was using - I thought the colors were pretty. Almost marble-like.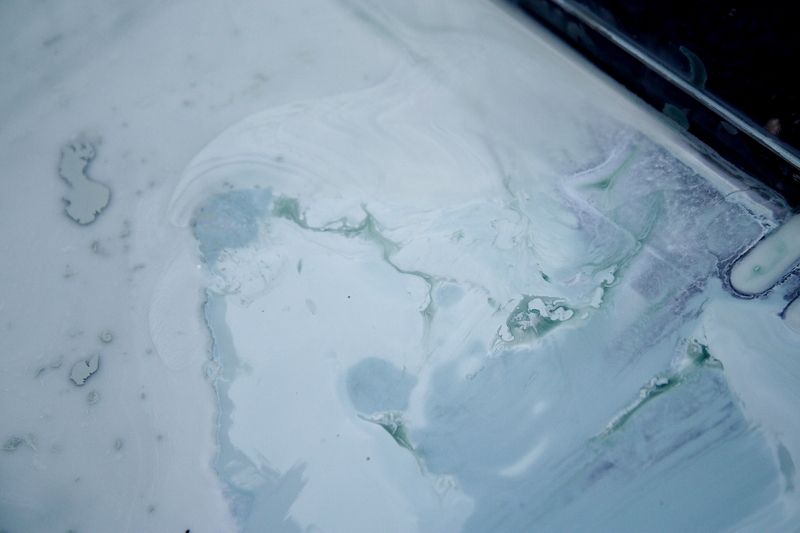 This is a trick I learned in college, in a watercolor class: sprinkle salt onto your painting, and the paint almost pushes away from it, to create pretty little dots. (Plus, I like how it looks like sand on the "beachy" painting) Kosher salt is better, because it's bigger, but I didn't have any.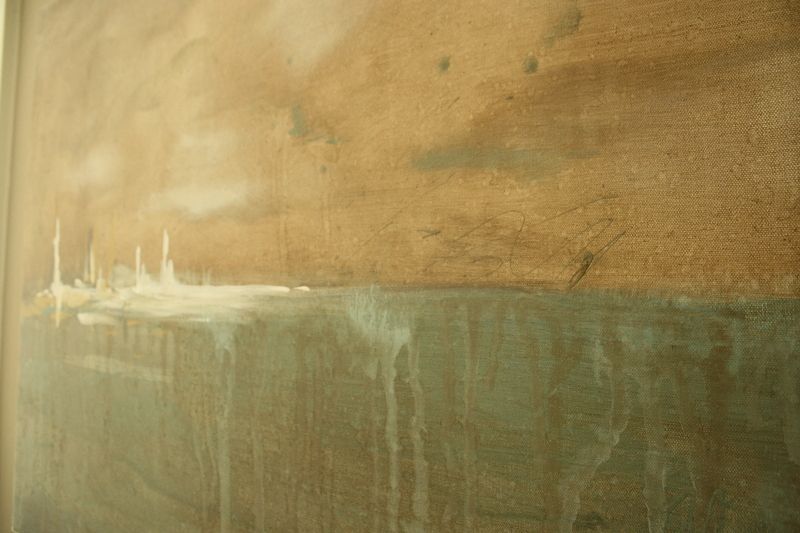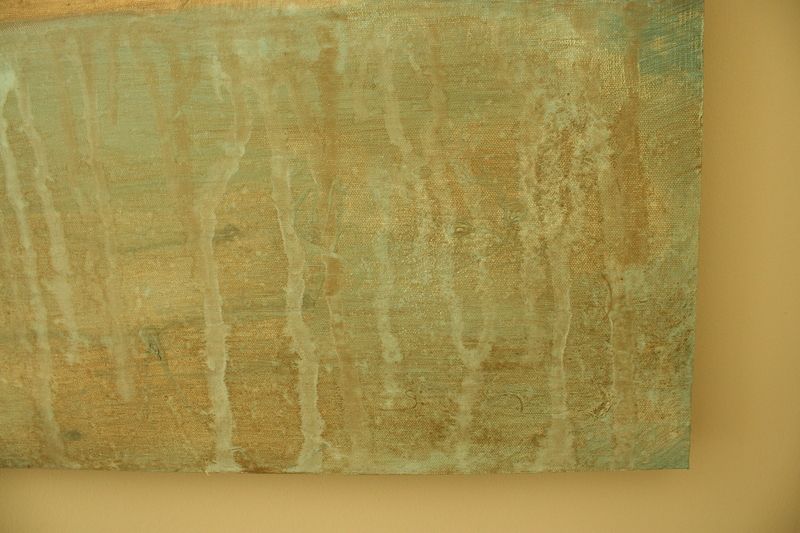 My favorite part is these blue patina-like drips on the "ocean".