i've been wanting to try my hand at building a headboard for a long time now, and this past week, i finally got around to it. and yes, apparently i'm redecorating my bedroom - when inspiration strikes, i get crazy.
first, i had a piece of large MDF cut down for me at lowe's. i had the rectangular elements sized at the store (much easier!),then when i came home, i knew i'd have to do the details with my saw.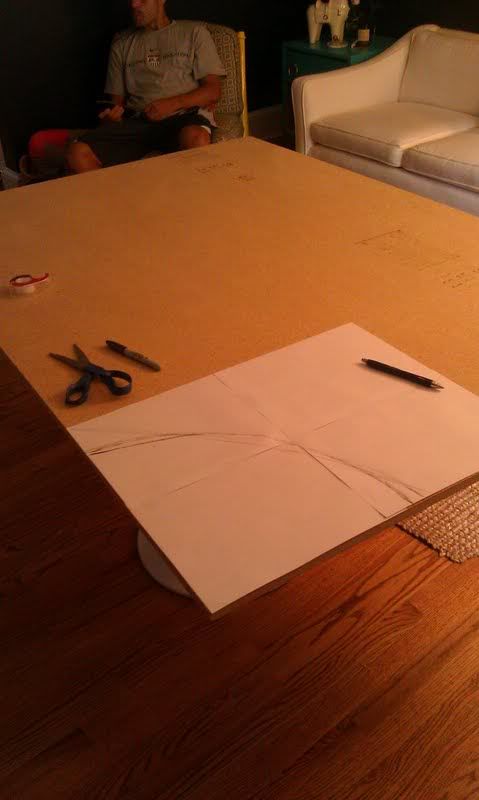 i drew out a template for the design i wanted. i traced it on with a sharpie, then i took it to the other side of the headboard, flipped it over, and traced again. that way they're both even.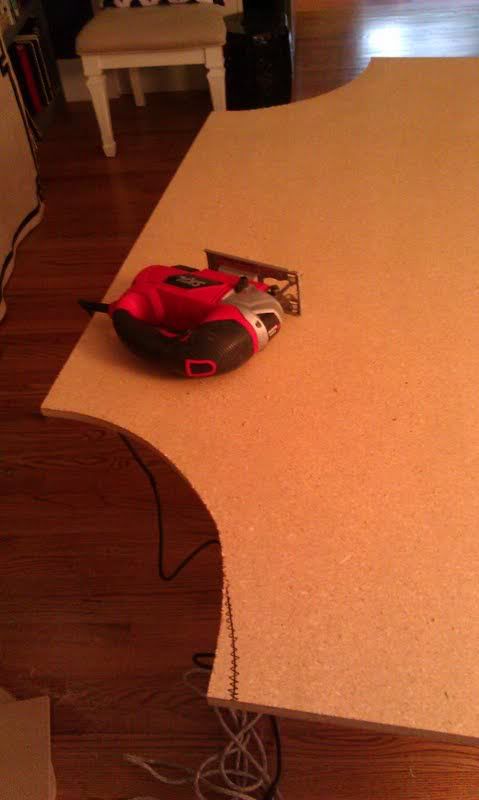 next, i just sawed out the shapes with my skil saw.
i used an "egg crate" foam bed cover from walmart for my padding (rather than upholstery foam, which is much more expensive). it was only about $15 - i used a twin sized one.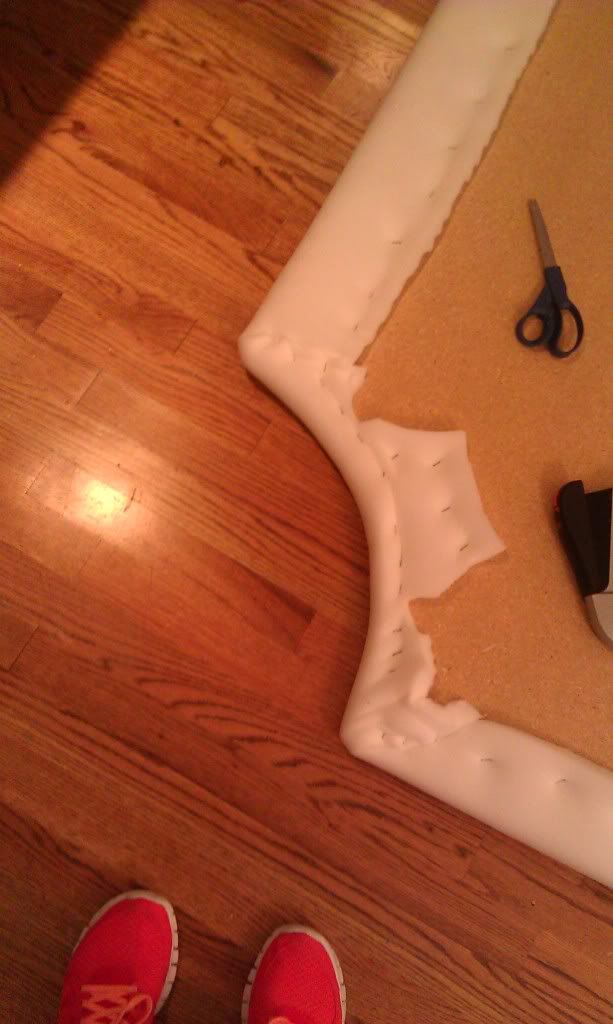 i stapled it all down with lots of staples, being sure to pull tight to get a more professional look.
i bought a twin size sheet to use as my "fabric", too. it's just sometimes much more inexpensive to think outside the box when it comes to materials. sheets bought at discount stores are much cheaper than buying fabric by the yard, and usually the patterns are pretty cute! in this case, i just wanted a simple tan, so i knew it'd be easy to find.
here is what the headboard looked like before i hung it on the wall:
i attached two D-brackets to the back to hang it on my wall.
and voila!
it was truly VERY easy. the thing that took the longest was hanging it on the wall. hah!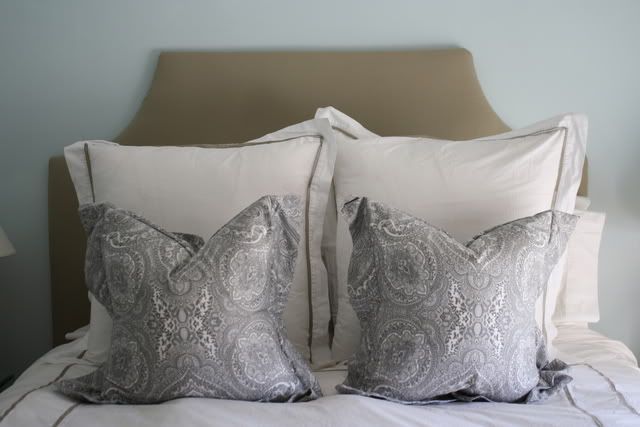 it's so nice to have something soft to lean our heads on, rather than the wall!
and yes, i've done a lot more in my room, too. i'll share details on those things later in the week.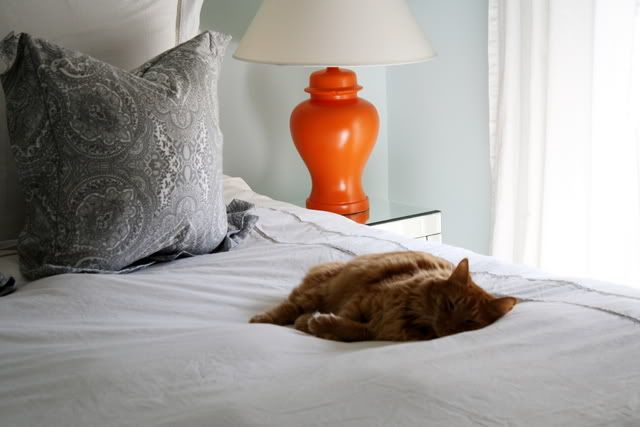 you may have noticed this little dude lounging on the bed. he looks like he's been laying here for hours, and that i am really interrupting him for my little photoshoot. in actuality, he ran upstairs as soon as i began the photoshoot, and managed to get into "lazy cat" character pretty fast. what a little showboat.
all in all, i'm very happy!