hello! hope everyone had a happy and safe 4th of july. i went out of town last thursday through sunday, and it was a welcome vacation from a busy summer. i went with a couple of friends down to miami, and we had a blast.
anyway, today, i wanted to share with you guys a quick furniture refresher that i did a few weeks ago. tomorrow, i'll show you a little door decoration that i made on-the-fly the morning of independence day. i haven't had time for many personal arts-n-crafts this summer, so it was really fun to do something for myself, with only moi as the judge/critic ;)
here is the aforementioned makeover!
this cute little dresser was looking kind of drab in it's current maple stained look: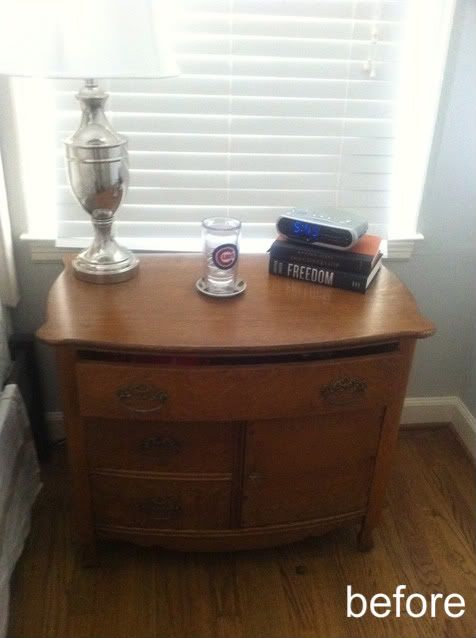 my client wanted it to match the room better, and be similar in color to the dresser next to it. this piece was a family heirloom that they didn't want to get rid of, but it needed to bleeeend in with current decor.
voila!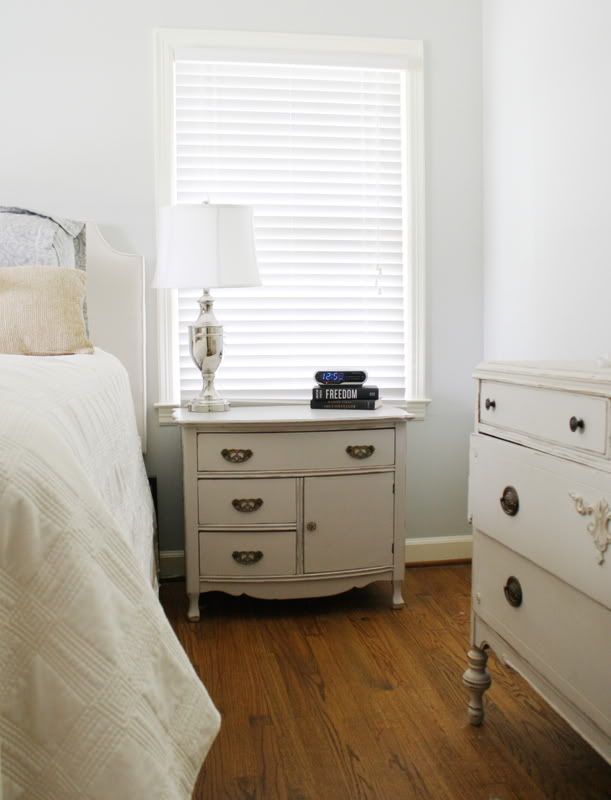 (the dresser on the right is the one i am referring to matching)
much better -- fresher and cleaner-looking.
don't you love the bright, light, and airy bedroom?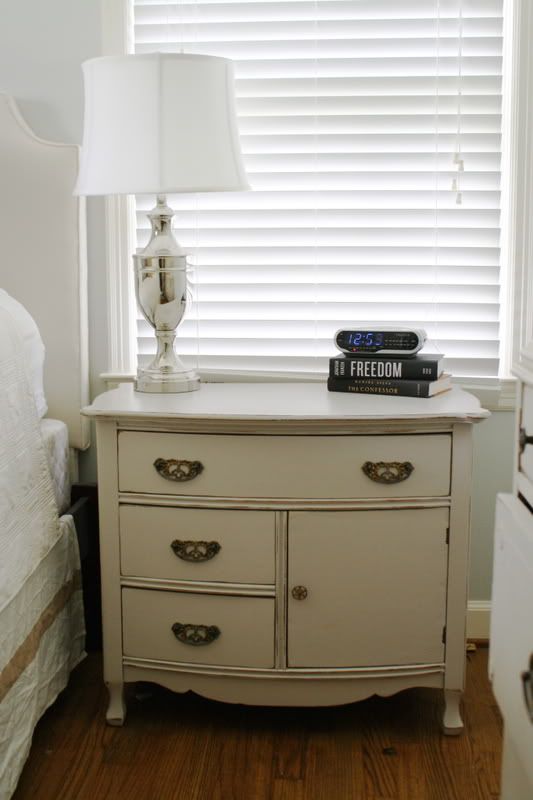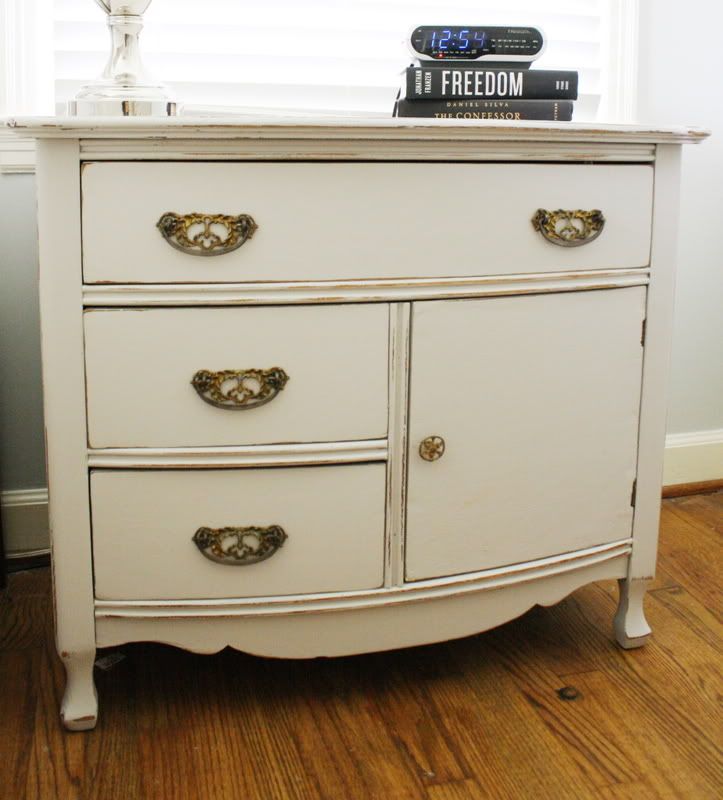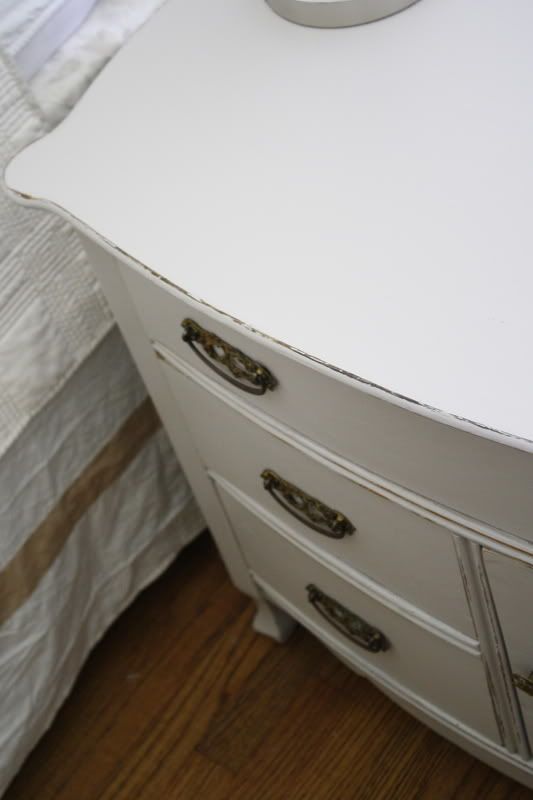 ...
speaking of bedrooms, i'm getting ready to re-paint (and let's face it - probably a little redecorating, too) my own bedroom. :)