i completed these 2 simple furniture makeovers last week...i love the spark of color they add to the room, though!
after:
(color is "san fernando sunshine", by benjamin moore)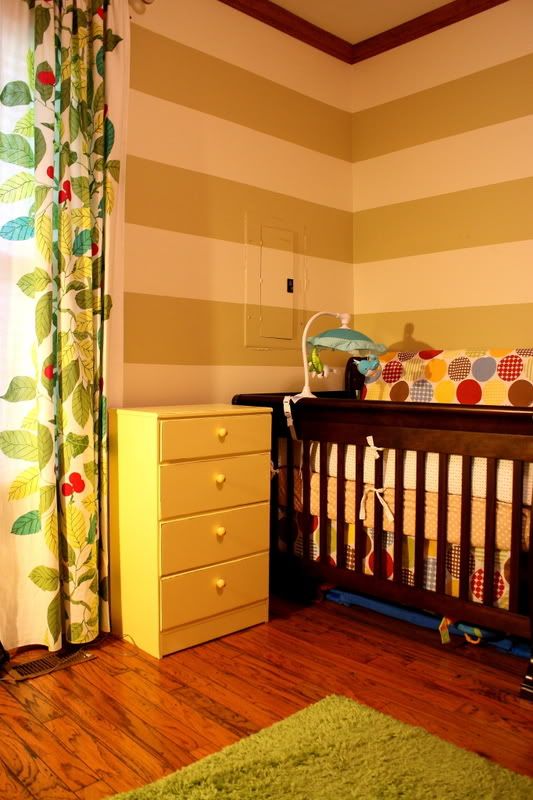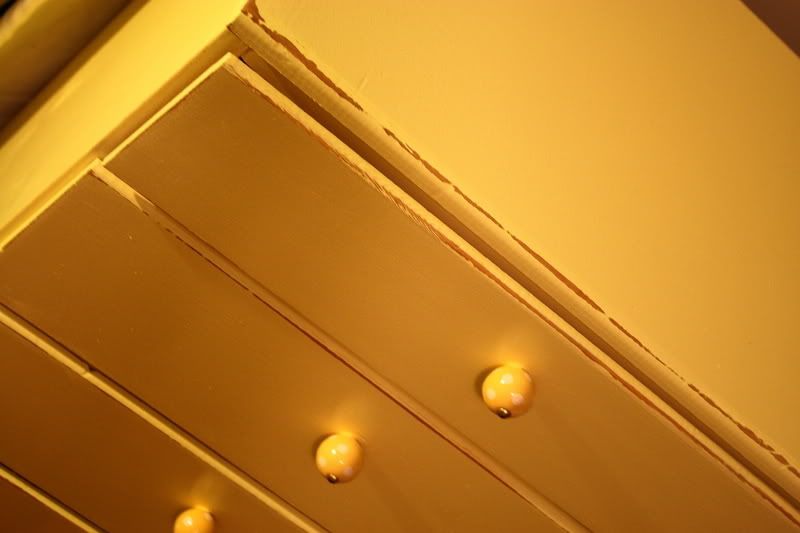 and, the other one...a bookshelf:
(before)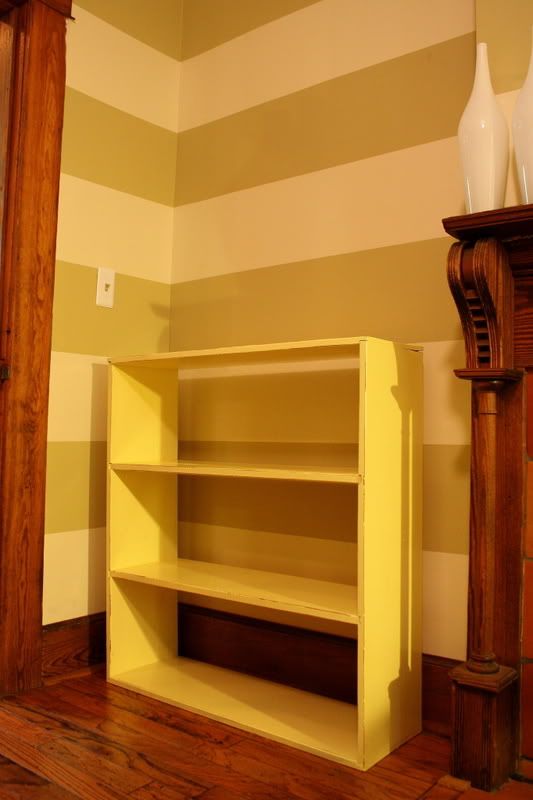 after!
i love how transforming furniture with the same color paint/style, makes them seem like a matching set, rather than collected-over-time pieces.