last week, i painted the cabinets of a large, traditional kitchen. they were white MDF (not damaged like these cabinets, though!) to begin with, so i had to prime them all in a heavy-duty oil-based primer, before doing a creamy white with brown bevels on the outer cabinets, and a blue-gray on the island. here is a (tiny) photo of what they looked like to begin with:
colors used were benjamin moore's "creamy white" (for outer cabinets), and the new color AF 505, lightened by 50% for the island.
here it is! the backsplash is the last part of the kitchen remodel, which has yet to be completed, but i think it is coming along beautifully.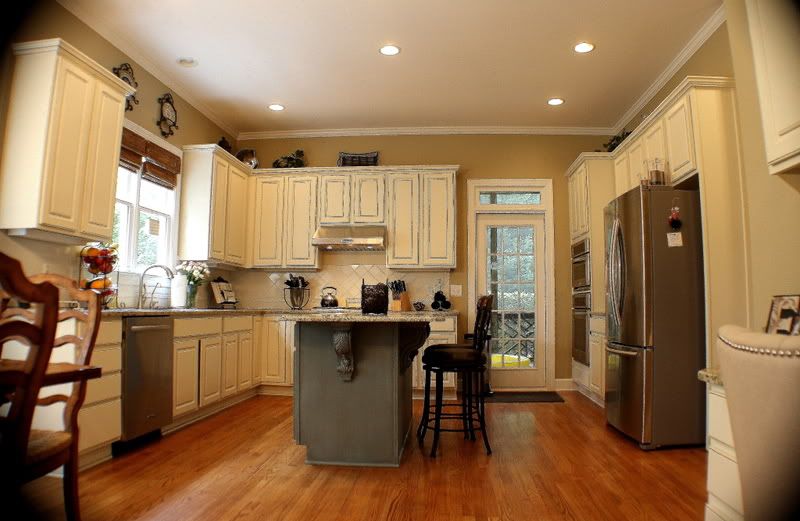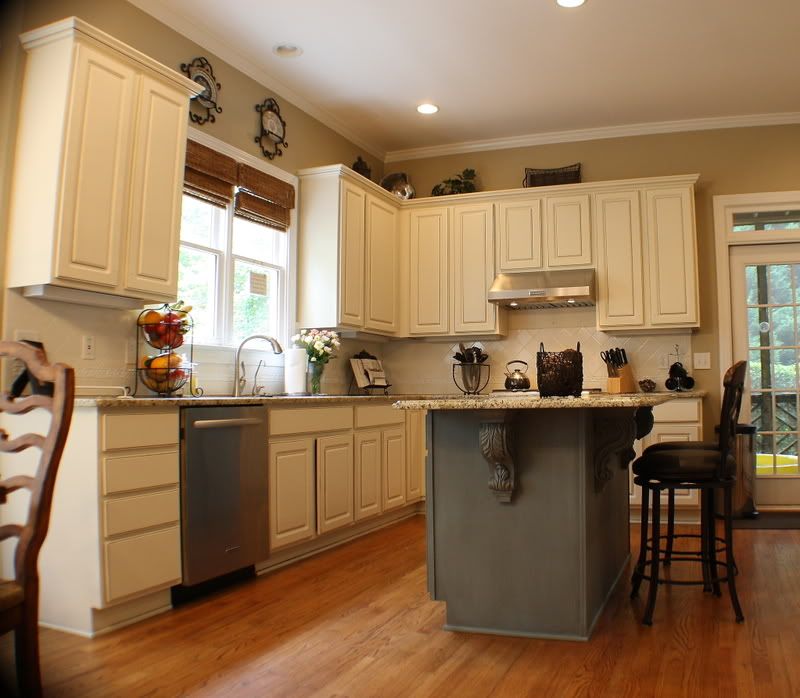 i love how she had new corbels added to the island, and we did a light glaze on top of the paint. the glaze was a gray-brown.
i like how the glaze sits in the carvings.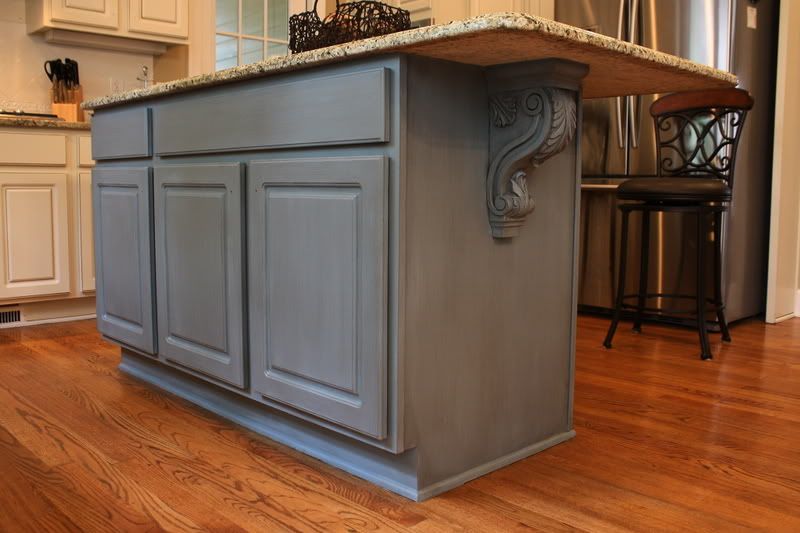 on the other side of the kitchen, there was a desk area:
and behind the desk, a little bar:
here is a detail shot of the cabinets. the rounded edges of the bevels usually give away the fact that the wood is actually a composite wood. i'm not sure why, but i think that it is because a rounded edge is easier to create than a straight corner. anyway, i think doing the dark brown lines on the bevels detracts the eye from the rounded edge, and creates the illusion of a cornered edge.