remember a while back when i painted this room? well, after i painted it, we (my client and i) were itching to do something in her son's room that was just as complementary and fun as my last stencil, but in a more masculine way.
here is what we came up with:
(his room is the exact same as her's, but everything is flip-flopped!)
i made a diamond stencil, and a stencil for the cris-crossed pattern on top of the diamond.
we wanted it to be very subtle, so the colors are "barely there". i love the subtlety!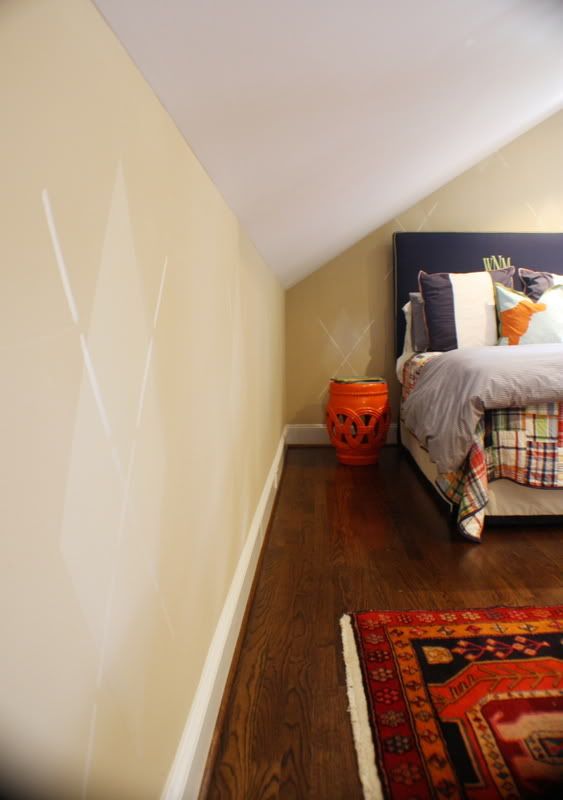 here is the opposite side of the room - across from the bed.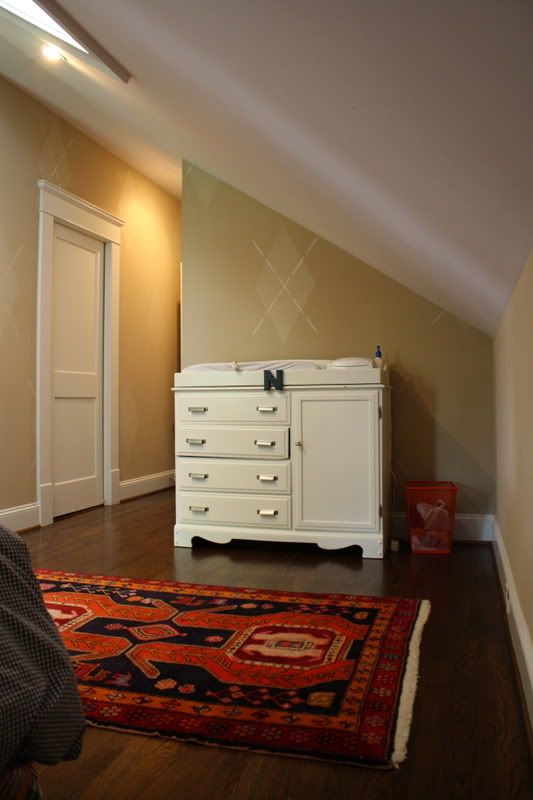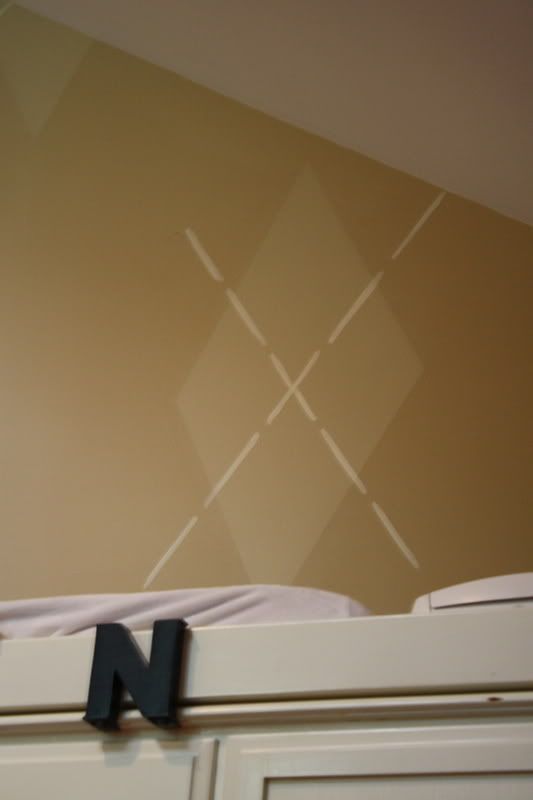 detail shot.
here is the room with no lights on, so you can see how soft the colors are: