the paint company that i worked with sent over some photos of the professionally shot pieces i painted, so i thought i'd share them with you guys. it's very cool for me to see my work professionally shot for the brochures! :) incase you missed it, here is what the brochures look like in stores: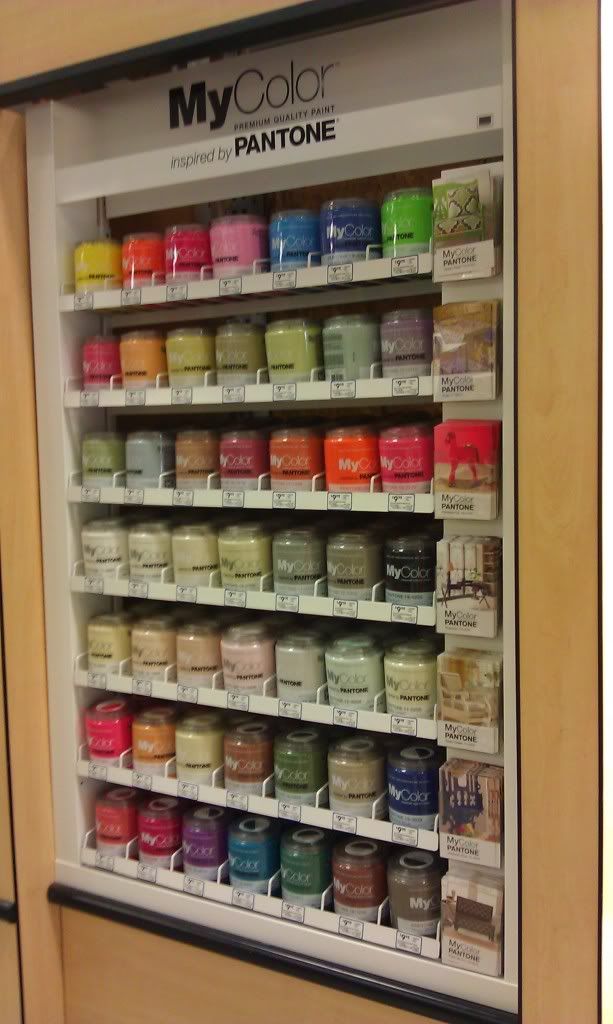 here is the first piece i painted, which is in pantone's "color of the year" - honeysuckle:
i painted him all over, and even gave him a haircut.
i painted an all over pattern on this tea cart ... it was fun to just go wild with my paint brush. they gave me very loose instructions as to what to do, so i got to let my creativity run wild. the only instructions i had for most of the pieces were the colors that needed to be used together (for the brochures, and for pantones color system).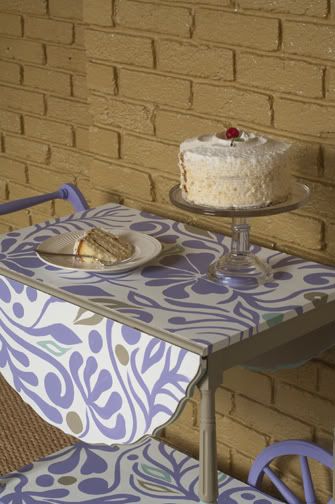 in this photo, i painted this old wicker lamp, the chair, and the blue table, so that they'd work together for the brochure: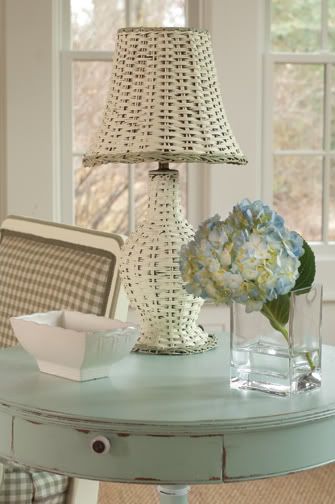 here is a photo of just the chair: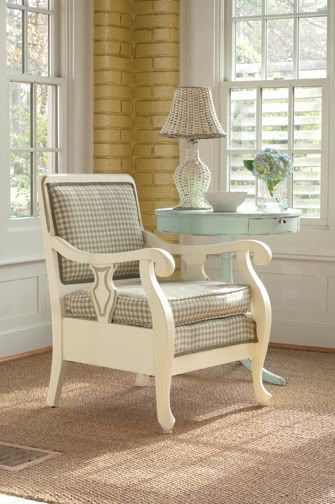 this dresser was super-fun to paint, and it was one of the first pieces i did for them. it's a little wild, but the colors in this line were all practically neons:
this bench was originally bright blue, but i toned it down with the major brown color (which i really loved). it's a browny/gray/green. i handmade the stencil i used on it, which i'm sort of dying to use on a wall, in a larger pattern:
this lamp was made because we needed something else in the "neons" color pattern...it turned out a lot fresher after they added a modern lampshade.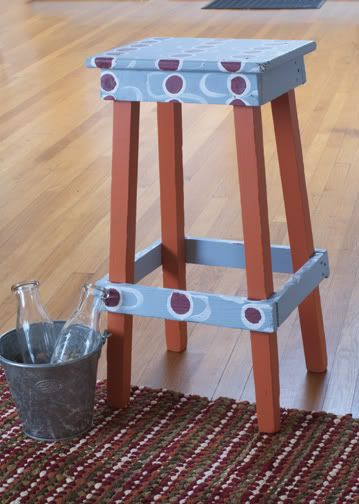 a little bench/side table i did.
decorative finial
this piece was originally sort of tacky...i decided "tomato" would be fun for it, to glam it up a little. it'd be nice painted with high gloss shellac on top, too!